As many children gather around kitchen tables again at home rather than joining together in classrooms, we know that families are facing a challenging time.
To help, we have gathered together a selection of our Steiner-Waldorf books to assist your at-home learning. From craft activities to encourage their creativity, to stories to spark their imagination and tailored resources to help enhance your at-home teaching.
We also have lots of sample activities on our blog to keep young minds and hands busy. Have you tried any of these projects yet?
Find each of these activities below:
Get crafting to boost creativity, dexterity and concentration
Discover over 80 inventive and imaginative string games and stories, all clearly illustrated with step-by-step colour diagrams with Finger Strings: A Book of Cat Cradles and String Figures by Michael Taylor.
Learn how to craft a tumbling tower game, a racing car toy, a dolphin necklace or even a handy coat hook with Easy Wood Carving for Children: Fun Whittling Projects for Adventurous Kids by Frank Egholm.
Weave a wonderful variety of objects, from a scarf and a mug warmer to a dreamcatcher and an Easter hen in Weaving with Children by Ute Fischer.
Spark their imagination at story time
Find inspiration for story time with Hay for My Ox and other stories edited by Isabel Wyatt and Joan Rudel; the classic reader for Steiner-Waldorf Classes 1 and 2. Includes The Prince Who Kept Pigs, The Tree of Three Cries and The Giant and the Child.
Norse Myths and Viking Legends by Isabel Wyatt is a collection of thrilling Norse tales of war and love, magic and destiny.
Suitable for children aged 7 and up, Magical Wonder Tales by Isobel Wyatt includes stories full of kings, unicorns, fairies, palaces and heroic deeds.
Practical, tailored exercises to enrich drawing lessons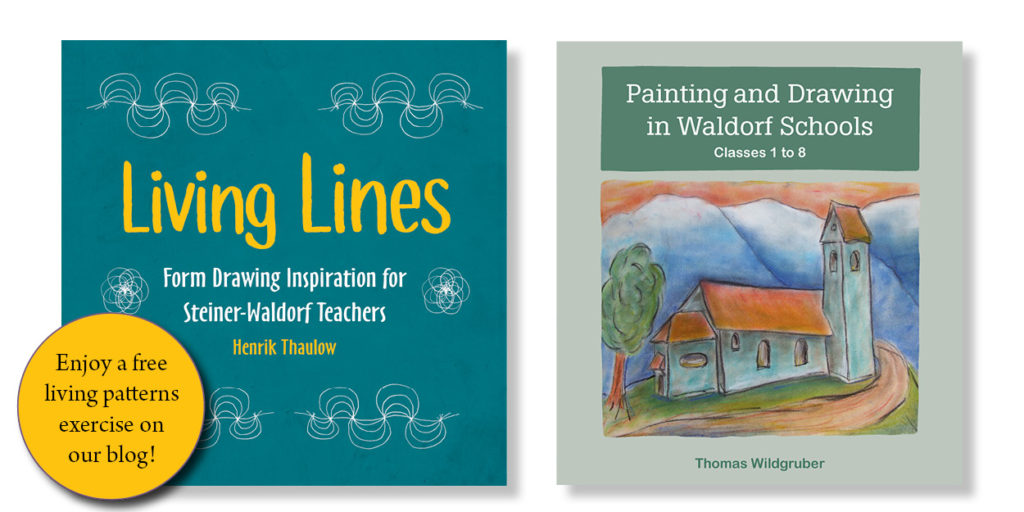 Teach form drawing with confidence with the help of Living Lines by Henrik Thaulow, which includes over 100 form drawing exercises for Classes 2-5, as well as insights from Rudolf Steiner himself on the importance of this creative activity. Try out an exercise from the book here!
With 280 practical exercises for teachers and home-schoolers to use, and over 800 drawings and paintings as inspiring examples of artistic possibilities, Painting and Drawing in Waldorf Schools by Thomas Wildgruber is a comprehensive and inspiring resource.
---
Looking for further inspiration? Check out our latest Steiner-Waldorf Education Catalogue here. Plus, you can keep up-to-date on our latest Steiner-Waldorf resources by joining our dedicated mailing list for exclusive offers and the chance to select a free book on our website with every order.