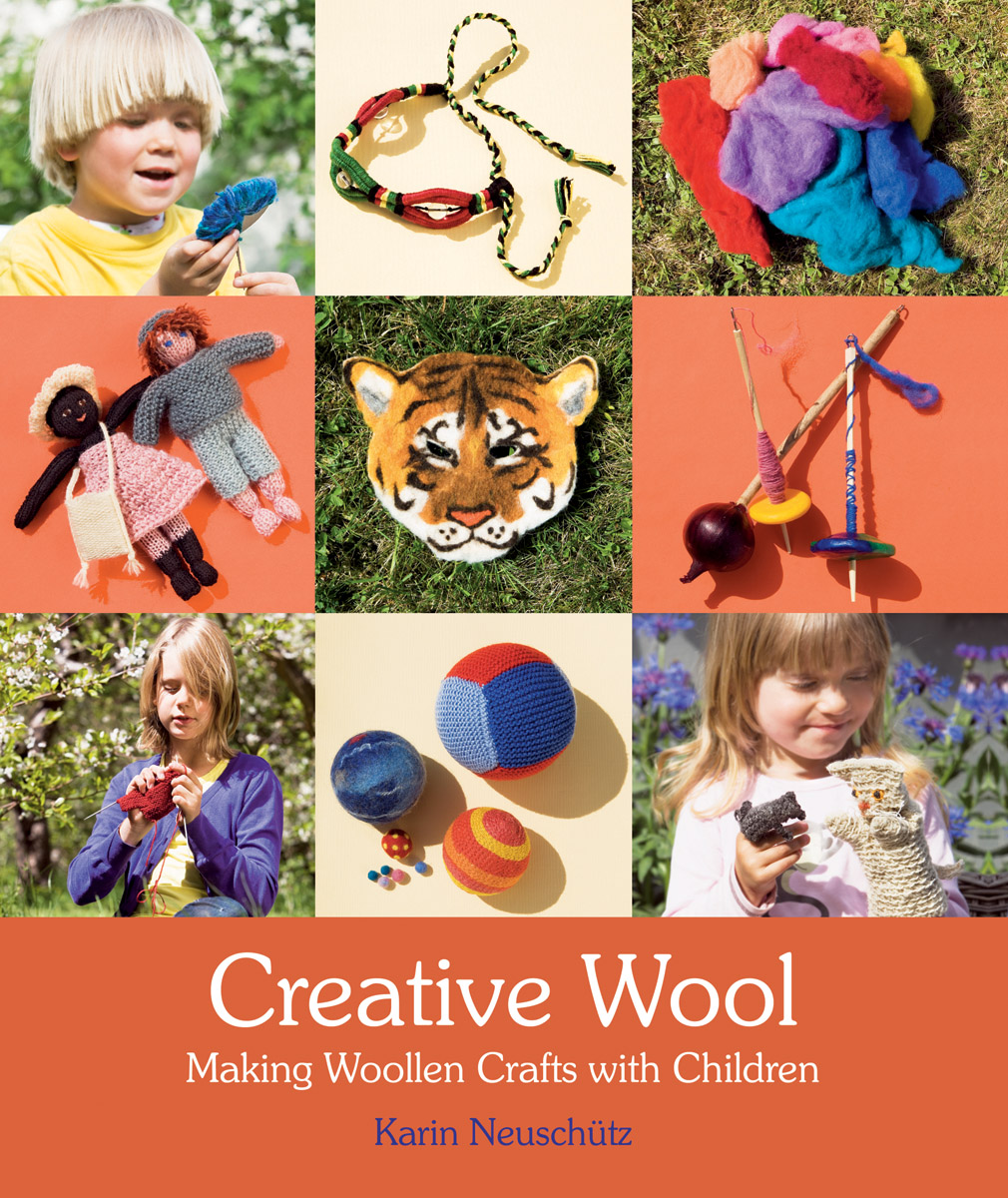 Getting creative with crafts is a great way to keep children entertained over the summer holidays. Creative Wool: Making Woollen Crafts with Children by Karin Neuschütz teaches you how to make a range of handicrafts together including toys, friendship bracelets and braids, balls, pompoms, dolls, dolls' clothes and animals.
Here, we share step-by-step instructions from Creative Wool for making pompoms – a super simple and fun craft to make with children!
Materials
Piece of card
Woollen yarn in different colours
Thick, blunt needle with a large eye
Strong thread
Nail scissors
Instructions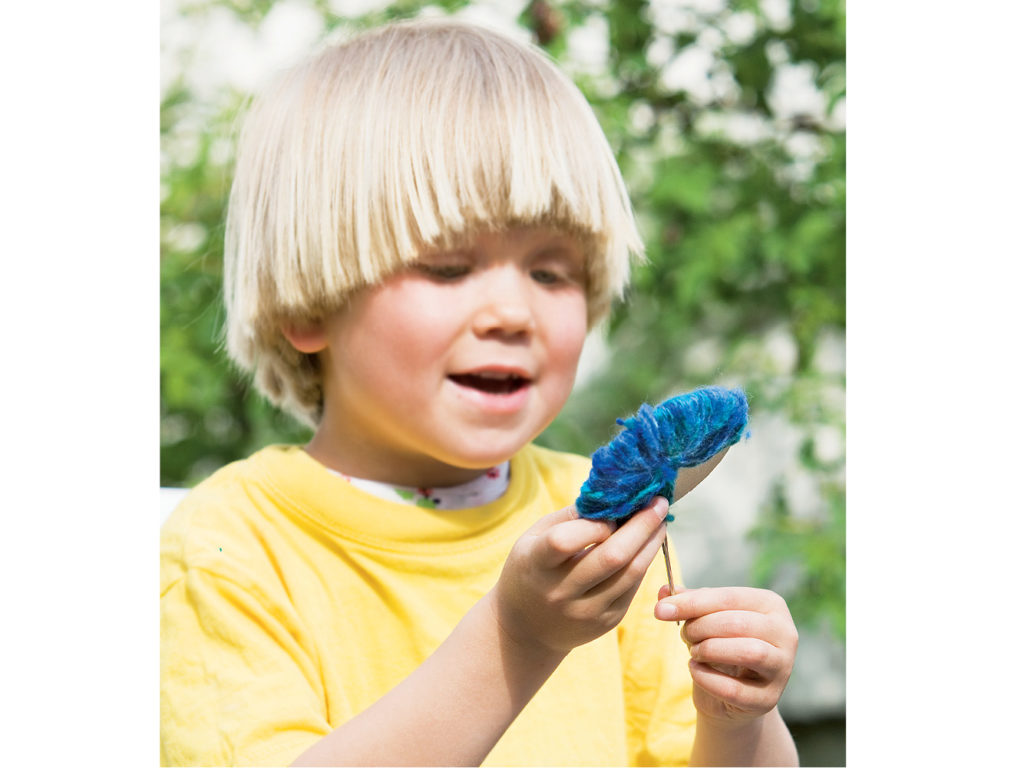 1. Cut two circles the same size from the card, the size of your finished pompom. Draw a hole in the centre, roughly a third of the diameter of the card. Cut out the hole using the nail scissors.
2. Lay the card circles one on top of the other. Wind the wool through the hole and around the card, pulling it tight from time to time. Change colour as you like. Continue winding the wool around until you can no longer get your finger through the hole.
3. Thread the wool on to a needle and carry on winding round and round until there is no room for the needle to go through the hole.
4. Cut the wool around the outer edge, working the scissors between the card circles as you cut.
5. Wind a piece of strong thread between the card circles, pull it tight and knot several times. Draw away the card circles. Trim the ball with the scissors to make it completely round.

We hope you enjoyed making these pompoms! Looking for more activities to work on together?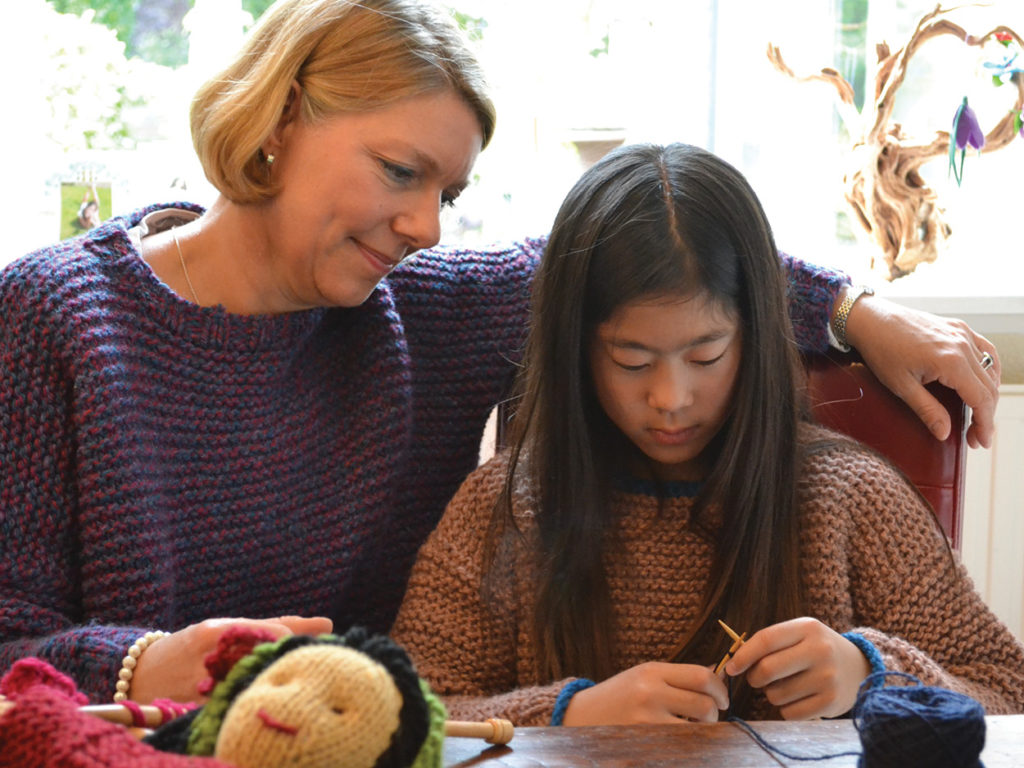 We have a range of books packed with suggestions and step-by-step instructions:
Sewing Dolls by Karin Neuschütz – Adults and children alike will love making and playing with these dolls, which are all made from natural materials.
Easy Wood Carving: Fun Whittling Projects for Adventurous Kids by Frank Egholm – Craft a tumbling tower game, a racing car toy, a dolphin necklace or even a handy coat hook! With more than 50 activities at levels for beginners and up, children can create something useful, beautiful or fun (often all three!) out of wood.
Weaving With Children by Ute Fischer – Learn how to weave a wonderful variety of objects — special jewellery, a pretty bag, juggling balls, a snug scarf and even a scary spider in its web.