It's been another busy year at Floris HQ. With lots of new books, new faces and new ventures the past 12 months have been exciting, stimulating and rewarding for our team. Read on to find out about our top five 2017 highlights.

2016 Saltire Society Publisher of the Year
Between November 2016 and November 2017 we have been honoured to hold the title of Saltire Society Scottish Publisher of the Year. Design & Production Manager Leah McDowell also took home the inaugural Emerging Publisher award for talented people working in the Scottish publishing industry. Read more about our success at the 2016 awards.

New Books
Energised with our new found success, we seized the day and continued to strive to publish quality books. In 2017 we published 64 new books! From books on astronomy and holistic health, to children's sticker books and teen novels our publishing this year has been more diverse than ever before. With award nominations for many of our children's books, multiple festival appearances by authors and many wonderful book launches it's been another fulfilling year for Floris.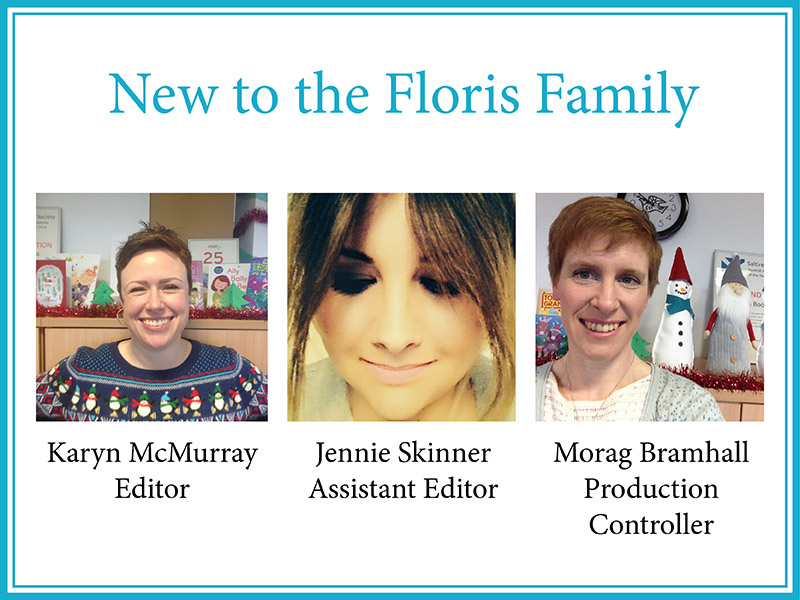 New to the Floris Family
In 2017 we welcomed three new members of staff. Both Jennie Skinner (Assistant Editor) and Karyn McMurray (Editor) joined our Editorial team. Morag Bramhall joined our busy Production team as Production Controller. We're delighted that Karyn, Jennie and Morag have joined the Floris family.

Anthroposophical Internship
At Floris Books we annually offer internships to Publishing Studies students. This year, however, was the first where we offered a specifically anthrosposophical work placement. This new programme of six-week, paid publishing work placements is designed to give those with an anthroposophical background experience of the publishing industry. As an organisation that has been at the heart of the anthroposophical community for over forty years, it remains a project close to our hearts. Our first intern, Jonathan Drake, joined us in June – the start of what we hope will be the beginning of many more internships to come. You can find out more about our current and future internship opportunities here.
Reading in the Community
We also embarked on a new venture: volunteering in our local community. Since October, members of the Floris Books team have visited a local primary school to take part in Paired Reading. This brilliant project is run by Business in the Community Scotland. It connects companies with schools, where volunteers will read together with children in order to help improve their literacy. Read more about the Floris team's volunteering experience.
---
We hope you've enjoyed reading about our 2017 highlights!
From all of us at Floris Books we would like you to wish you a very Happy New Year. Here's to 2018 and to many more books!
Find out more about what's coming up in 2018 here.