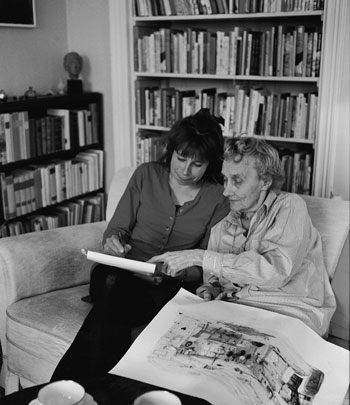 Astrid Lindgren (1907–2002) was a multi-award-winning Swedish author and creator of many bestselling books, including Pippi Longstocking. Her books have been translated into over a hundred languages and are still adored all over the world.
Marit Törnqvist was born in Uppsala, Sweden, in 1964. She has won a Golden Plaque, one of the most prestigious children's illustration awards, and the 2020 IBBY-iRead Outstanding Reading Promoter Award. Her many books include Charlie's Magical Carnival and Wake Up, Let's Play. Marit now divides her time between the bustle of Amsterdam and serenity of Sweden's forests.
Astrid and Marit first met when Marit's mother translated Astrid's books into Dutch. When Marit was just one year old, Astrid wanted her to star in the Swedish TV series Vi på Saltkråkan (which later became the novel Seacrow Island), but the idea did not work out in the end, as Marit didn't learn to walk in time for the filming!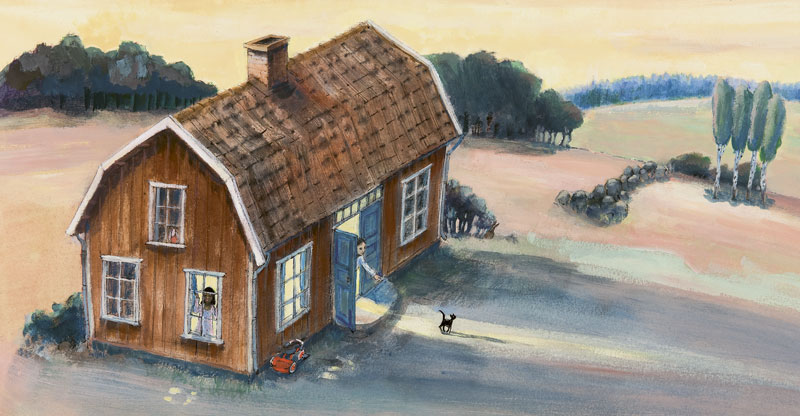 Astrid visited the Törnqvist family at their farmhouse in Sweden throughout Marit's childhood, where Marit has memories of the famous author jumping in the hay with the children.
After her graduation from Gerrit Rietveld Academie in Amsterdam, Marit was commissioned to illustrate Astrid's picture book A Calf for Christmas. It went on to sell 30,000 copies in its first month!
Marit illustrated several more of Astrid's stories and they developed a close friendship. Astrid visited Marit every time she was in Stockholm and their exciting adventures included a hot-air balloon ride over the city so Marit could research a scene for In the Land of Twilight.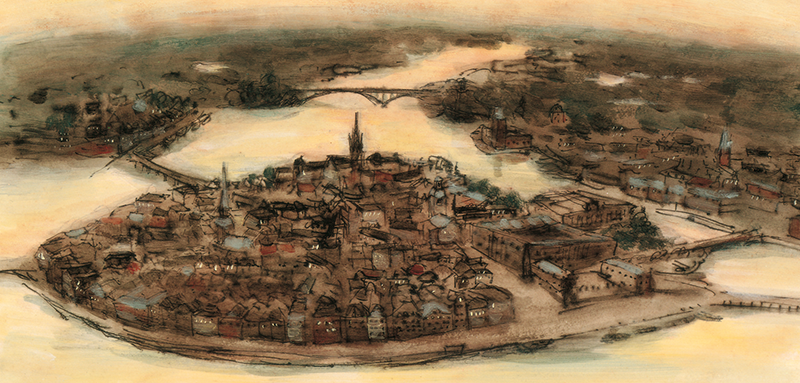 In 1994, Marit and Astrid began a two year journey to turn some of their best-loved stories into a three-dimensional journey for the Junibacken museum devoted to Swedish children's literature. Marit won several awards for her work there, and is still responsible for the scenery in the story-train ride today.
When Astrid passed away in 2002, the thousands of wreaths and flowers sent by her fans from across Sweden and beyond were laid down at Junibacken. At her funeral, a school choir sang the classic lullaby that Astrid wrote for The Children of Noisy Village, and Marit was inspired to illustrate it for her latest book, Now That Night is Near.
"The song really touched me, not just because I was sad about Astrid's passing, but because she managed to capture the whole world with those few words. It was as though our childhood memories came together in this book." – Marit Törnqvist
Books by Astrid and Marit
It's bedtime, and in the countryside, everyone is getting ready for sleep. But a curious cat isn't tired just yet. This peaceful bedtime story by Astrid Lindgren is brought to life with luminous artwork by award-winning illustrator Marit Törnqvist.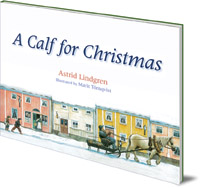 Johan's family's only cow has died, and they have no money to buy another. Then he finds a calf in the snow. Perhaps it'll be a happy Christmas after all?
It's a sunny Easter Sunday in Sweden and the farmer's family are having breakfast, when suddenly their bull, Goran, breaks loose. Can anyone get him back under control? A delightful children's story from Astrid Lindgren.