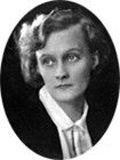 Astrid Lindgren was a Swedish children's author who is best known for her books about Pippi Longstocking, The Children of Noisy Village and Karlson on the Roof. Astrid Lindgren's popular picture books include Now That Night is Near, Goran's Great Escape and A Calf for Christmas. Astrid Lindgren is Sweden's most famous author of children's literature; her books have sold around 145 million copies worldwide and have been translated into over 90 languages.
Go direct to a list of Astrid Lindgren picture books available to buy in English.
Astrid Lindgren 1907-2002: Biography
Astrid Lindgren's Childhood
Astrid Lindgren was born Astrid Anna Emilia Ericsson on the 14 November 1907 to Samuel August Ericsson (1875-1969) and Hanna Jonsson (1879-1961). Her parents married in 1905.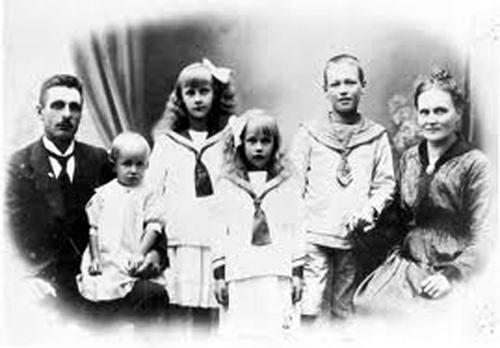 Astrid Lindgren grew up on Näs farm near Vimmerby, in the county of Småland in southern Sweden. She had a happy childhood on the farm and her parents created a loving and secure home for their children. Astrid Lindgren had two sisters, Stina and Ingegerd, and one brother, Gunnar, who became a member of the Swedish parliament. Astrid Lindgren and her siblings helped the maids and farmhands with the everyday work on the farm. Her love of books was ignited in the kitchen, listening to stories and fairytales from one of the farmhands.
At school, Astrid Lindgren was good at writing and at the age of thirteen her first story was published in the Vimmerby Times (Vimmerby Tindingen). Astrid went on to volunteer for the Vimmerby Times when she finished school, initially proof-reading and writing adverts, before moving on to produce various articles for the paper.
Astrid Lindgren's Early Career and son Lars Lindgren
In 1926, at the age of eighteen, Astrid became pregnant by a man 30 years her senior. Instead of accepting his marriage proposal, she went to Copenhagen to have her child in the only hospital in Scandinavia that did not ask for the father's name. Her son Lars lived in a foster home for three years whilst Astrid returned to Stockholm to work, but she would make the long journey to Copenhagen to visit him whenever she could. After three years Lars went home to Vimmerby to live with his grandparents until Astrid Lindgren could afford to raise him in Stockholm.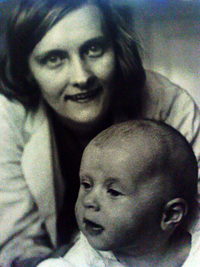 Astrid Lindgren's Marriage and daughter Karin Lindgren
In Stockholm, Astrid Lindgren worked as a secretary at the Royal Swedish Automobile Club, where she met her husband, the office manager Sture Lindgren, in 1928. Astrid and Sture Lindgren married in 1931 and their daughter, Karin Lindgren, was born three years later. Astrid was kept busy at home with her two children but she still found the time to write short stories for Landsbygdens Jul (A Country Christmas) magazine, bringing in some extra money. In 1941 the family moved to a new apartment in Dalagatan in Stockholm, where Astrid Lindgren lived until her death in 2002. In 1952 Sture Lindgren died of an internal haemorrhage, aged 53. Astrid Lindgren never remarried.
Astrid Lindgren and Pippi Longstocking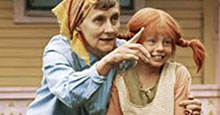 Astrid Lindgren was inspired to write her Pippi Longstocking books when her daughter Karin was lying sick in bed. She wanted to hear a story and asked her mother to tell her about Pippi Longstocking. Astrid Lindgren used the name invented by her daughter to make up stories to entertain her.
For Karin's tenth birthday, Astrid Lindgren wrote down the stories she had told Karin about Pippi Longstocking. She also sent a copy of the stories to the publisher Albert Bonniers Förlag. The manuscript was rejected but Astrid Lindgren discovered her love of writing books and wrote Britt-Mari Lättar Sitt Hjärta (Confidences of Britt-Mari). This book came second in publisher Rabén & Sjögren's writing competition for girls' fiction. Rabén & Sjögren's published Britt-Mari Lättar Sitt Hjärta in 1944 and Pippi Longstocking in 1945.
The publication of Pippi Longstocking changed Astrid Lindgren's life. The book became a great success and made her a world-famous author. However it also caused a general outcry in Sweden at the time. The free-spirited and unruly Pippi Longstocking worried teachers and parents, and some critics warned of the collapse of public morals.
Raben & Sjögren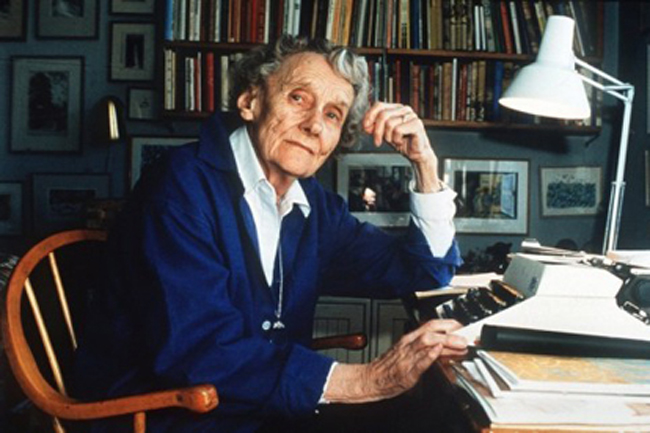 In 1946 Astrid Lindgren began working for the publisher Raben & Sjögren as a children's book editor. She later became responsible for the distribution of children's books and stayed with the company until her retirement in 1970.
In order to fit writing into her busy schedule, Astrid Lindgren used shorthand to write her stories in bed in the mornings before going to work in the afternoon. She would later type out her manuscripts on a typewriter at home.
Until this time children's writing had been a low-status profession, but the success of Pippi Longstocking revived the genre in Sweden, making it new and exciting. Working as an editor, Astrid Lindgren also encouraged many new young writers of children's books including Viola Wahlstedt, Anna-Lisa Lundkvist, Edith Unnerstad, Barbro Lindgren and Hans Peterson.
Astrid Lindgren as a Public Figure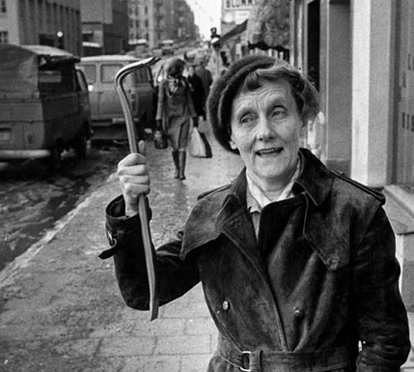 Astrids success as an author brought her into the public eye and she became involved in national debates on issues including taxation policies, nuclear power and the treatment of children, refugees and animals.
During her life, Astrid Lindgren received numerous awards and honours, including the Hans Christian Andersen medal (1958), the Lewis Carroll Shelf Award (1973) and the UNESCO Book Award (1993).
In 1967, to mark her 60th birthday, the Astrid Lindgren Prize was instituted by Rabén & Sjögren. The prize is awarded every year for meritorious authorship in Swedish children's and young adult literature.
Astrid Lindgren continued to be active in public life until the age of ninety-one when she had a stroke and stopped appearing in public. On 28 January 2002 Astrid Lindgren passed away at her home in Dalagatan. The funeral was held on 8 March 2002 (International Women's Day) in Stockholm's old town and the streets of the city were filled with mourners.
After her death in 2002, the Swedish government founded the Astrid Lindgren Memorial Award, the world's largest children's and youth literature prize.
A 20 Kronor note featuring Astrid's portrait was released into circulation in 2015.

Astrid Lindgren based many of her stories on the happy memories from her childhood growing up on Näs. This can especially be seen in The Children of Noisy Village/The Six Bullerby Children, the stories of a group of children living on neighbouring farms and playing together in the surrounding fields and forest. Farm life is also prominent in many of her picture books, including Goran's Great Escape and A Calf for Christmas, both depicting idyllic turn-of-the-century rural life.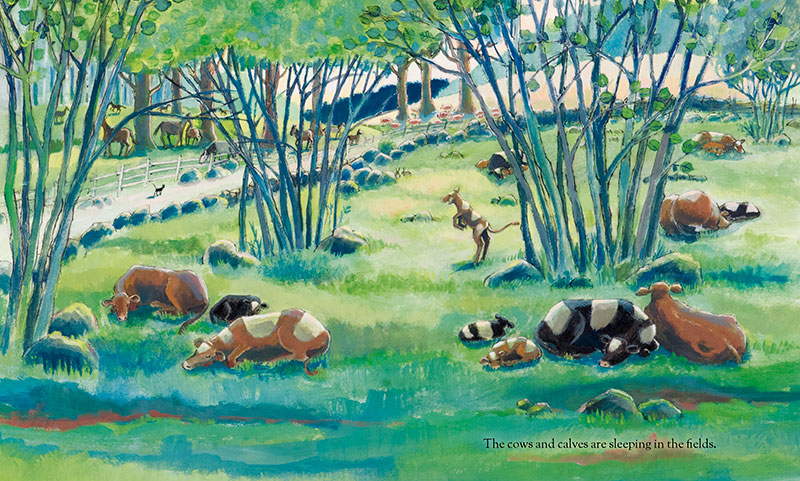 Astrid Lindgren wrote over 40 children's books. Below is a list of her most popular books.
Astrid Lindgren's best known children's books:
(In chronological order)
The Pippi Longstocking series (Pippi Longstrump) (1945-1971)
The Children of Noisy Village series (also know as the Bullerby Children) (Bullerbyn) (1946-1966)
The Bill Bergson series (Mästerdetektiven Blomkvist) (1946-1953)
Mio, my Mio (also known as Mio, my Son) (Mio, min Mio) (1954)
The Karlson-on-the-Roof series (Karlsson på Taket) (1955-1972)
The Mardie series (also known as Mischievous Meg) (Madicken) (1960-1993)
Emil series (Emil i Lönneberga) (1963-1997)
Sea Crow Island (Vi på Saltkråkan) (1964)
The Brothers Lionheart (Bröderna Lejonhjärta) (1973)
Ronia the Robber's Daughter (Ronja Rövardotter) (1981)
A selection of Astrid Lindgren's picture books:
---
När Adam Engelbrekt Blev Tvärarg (1991)
It's bedtime, and in the countryside, everyone is getting ready for sleep. But a curious cat isn't tired just yet. This peaceful bedtime story is brought to life with luminous artwork by award-winning illustrator Marit Törnqvist.

---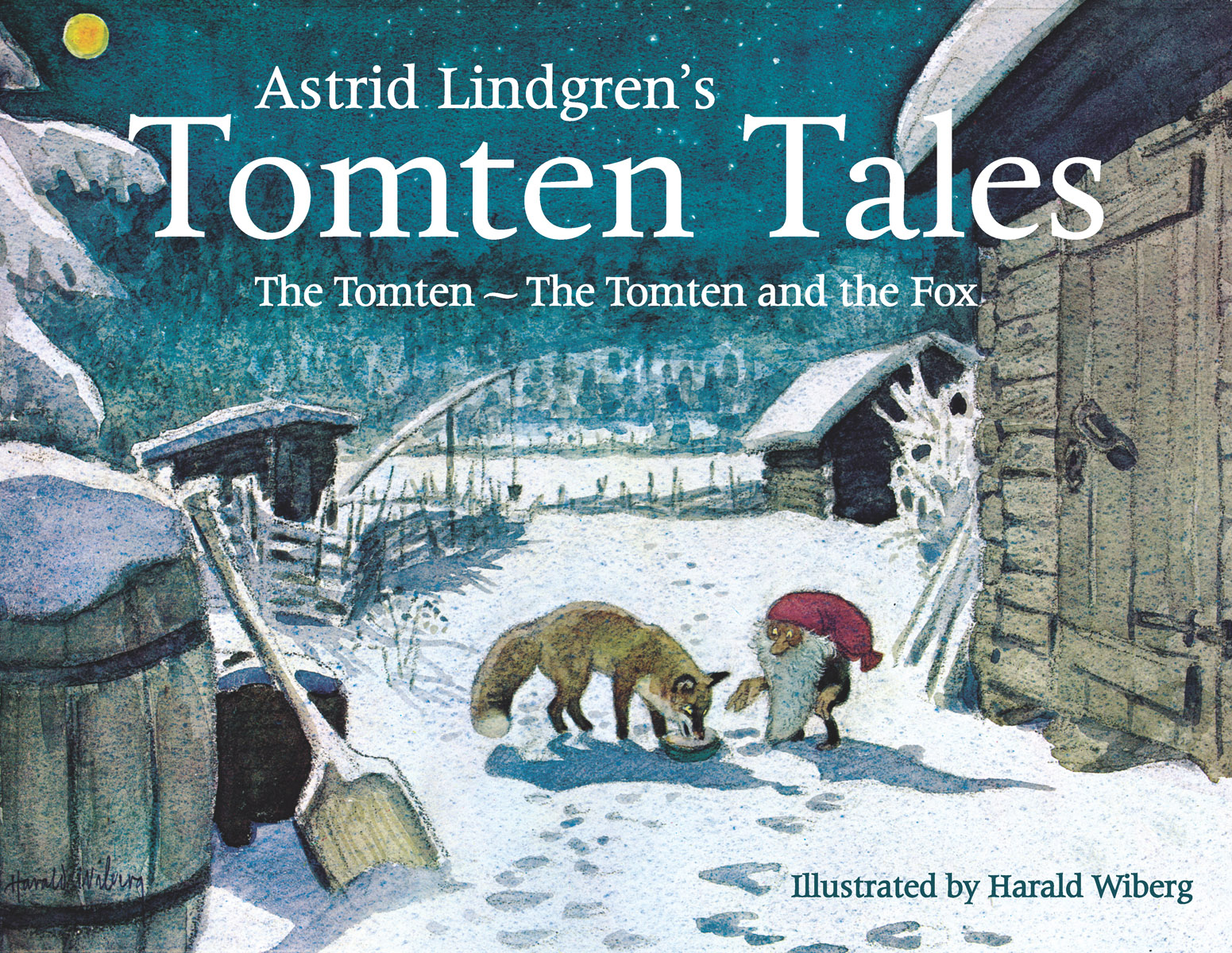 This is a beautiful collector's combined edition of Astrid Lindgren's two classic Tomten tales, The Tomten & The Tomten and the Fox. Soft, enchanting illustrations by Harald Wiberg bring the world of the tomte to life.

---
Tomten (1960)
At night, when all is quiet around the farm, that's when the Tomten wakes up. He is the one who looks after everything while the farmer and his family are sleeping.

---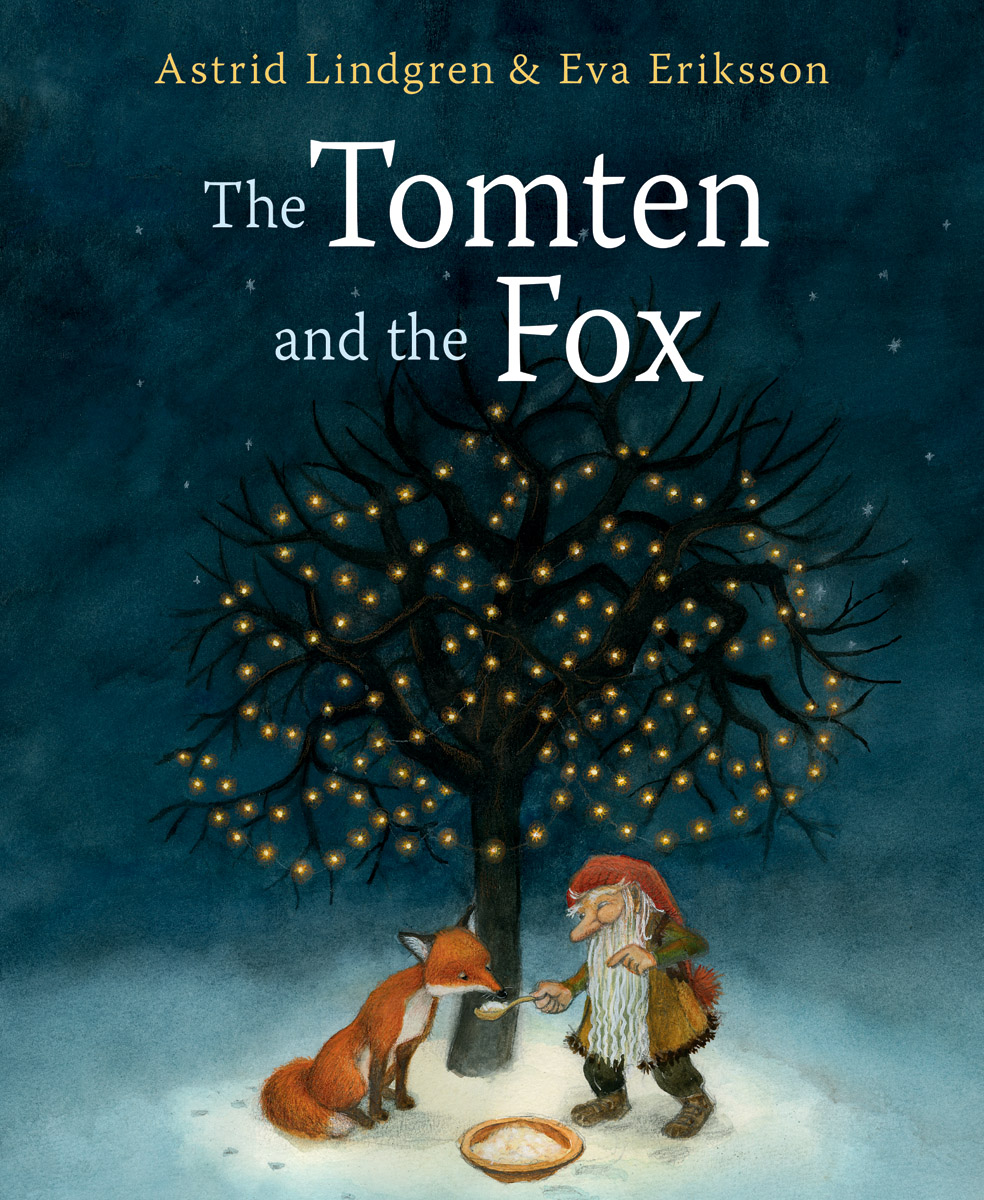 Räven och Tomten (1965)
Originally published in 1965 with illustrations by Harald Wiberg, this new edition of the beautiful winter story has new artwork by acclaimed illustrator Eva Eriksson.

---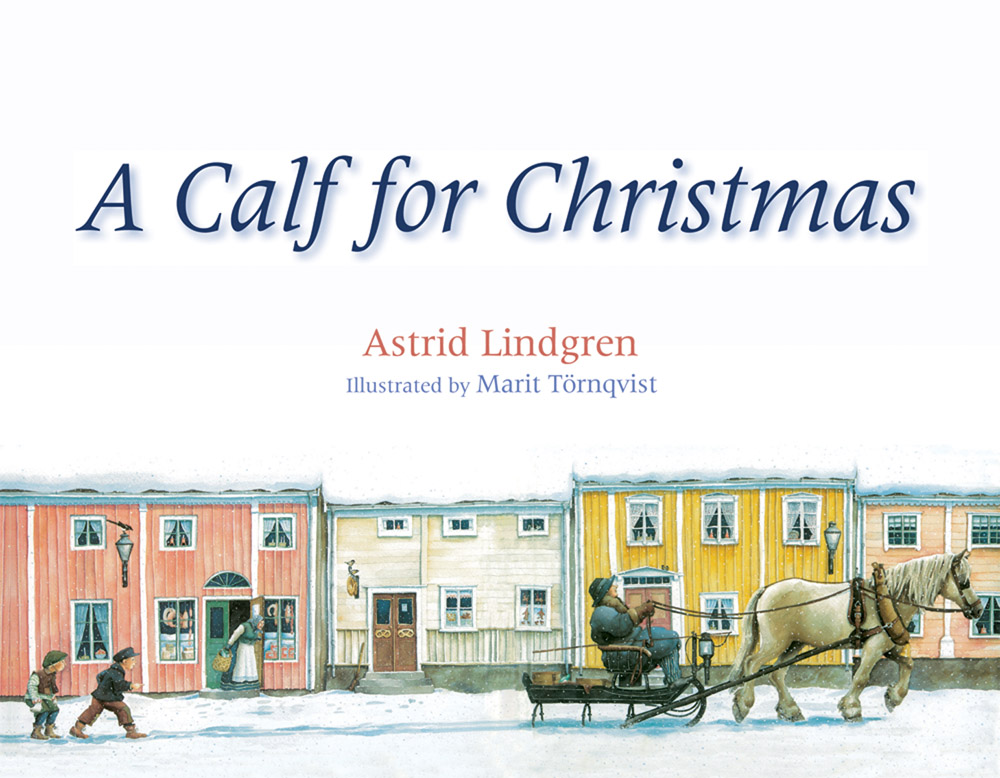 När Bäckhultarn for till Stan (1989)
Johan's family's only cow has died, and they have no money to buy another. Then he finds a calf in the snow. Perhaps it'll be a happy Christmas after all?.

---
När Adam Engelbrekt Blev Tvärarg (1991)
It's a sunny Easter Sunday in Sweden and the farmer's family are having breakfast, when suddenly their bull, Goran, breaks loose. Can anyone get him back under control?

---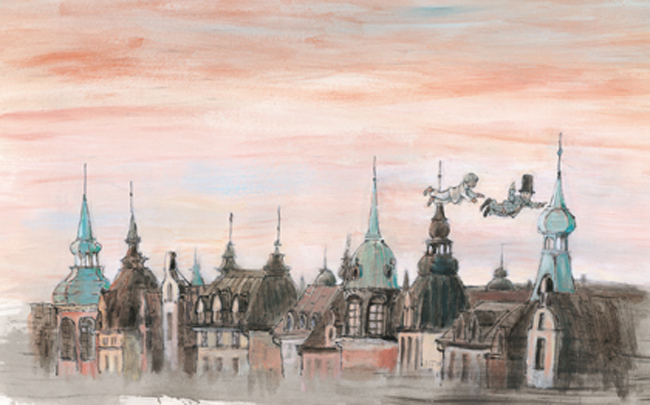 Discover more children's authors
We've got more children's authors and illustrators you'll love: visit our Elsa Beskow Author Page and Sibylle von Olfers Author Page for more wonderful picture books.