What is organic wine and how is it different from convential wine? Wine journalists Britt and Per Karlsson explain more in this extract from the award-winning Biodynamic, Organic and Natural Winemaking.
Find more posts on organic wine and other celebrations of Organic Month on the Floris blog.
---
Going organic means a big change for the vineyard and the grower. One has to be aware of this and not be deterred by the first setback, be it an attack of downy mildew or grey rot. Converting a vineyard takes three years, and there is a reason for this. 'It needs time,' says Philippe Coston of Domaine Coston, Languedoc, 'and three years is not really long enough. Getting rid of all spray residues in the soil takes ten years or more.'
If you want to, you can go a little cautiously at first about reducing the synthetic products, so as to ease the transition, but from the first day of conversion the vineyard must be run 100 per cent organically. Which, according to the EU rules, means to say:
The following are prohibited: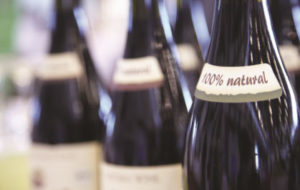 artificial (synthetic) fertilisers
chemical weed killers (herbicides)
synthetic chemical insecticides and pesticides
genetically modified products
The following are permitted:
organic fertilisation
spraying with copper
spraying with sulphur
certain products which are considered natural and are made, for example, from plants or micro organisms
How does organic differ from conventional?
Organic wine-growers use preventive measures as their main weapon against pests. In other words, they have to avert problems by being observant and vigilant, by tending their vineyard in such a way that it can withstand attacks. Otherwise they have only non-systemic (contact) products to spray with, for example, sulphur and copper. These are effective for a limited time only and are washed away by rain, added to which they are only preventive, which means that they have to be applied before the vine can come under attack. So an organic grower has to spend more time in the vineyard than conventional growers, who can spray their vines with systemic, penetrative products of more long-lasting efficacy.
Ideally, though, the organic approach should result in fewer problems, since the whole idea of organic growing is to restore the vineyard's equilibrium.
An abundance of life in the vineyard, with a diversity of plant species above ground and small bugs and insects below ground, is meant to stop diseases occurring. Pests must be kept down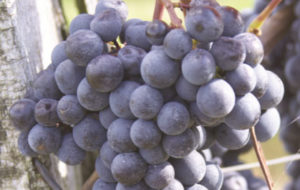 naturally by their enemies. That may be so in the best of all worlds, but it is not the case in the majority of vineyards. A modern vineyard is a monoculture, which is an unbalanced type of agriculture, and so vines are in danger of both diseases and pests. How hard the vineyard is actually hit will depend on climate, weather conditions, grape variety, and so on. Sometimes delicate grape varieties are grown in damp climates which make diseases inevitable, even in organic vineyards. But an organic producer who goes about things the right way can at least mitigate the nastiness.
There is little to be done about the fact of wine-growing today being a monoculture, but one can improve the situation by planting hedges, flowers, trees and other plants round the vineyard, so as to create a more inviting habitat for birds, animals and insects.
---
About the book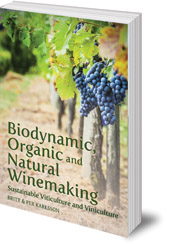 This abridged extract is taken from Biodynamic, Organic and Natural Winemaking: Sustainable Viticulture and Viniculture. Britt and Per Karlsson's award-winning book is an invaluable introduction for those considering a more sustainable form of winemaking
Do you prefer to drink organic or biodynamic wine? Let us know on Facebook or Twitter. Or, find out more about Organic Month here.