When Wine Tastes Best App Support Page
Thank you for using the When Wine Tastes Best iPhone and iPad app which is available for free at the Apple App Store.
2017 data now only 99p! Download or update your app to the latest version and purchase in the usual way. Next year's data coming soon.
To see how the When Wine Tastes Best App works you can watch this video demonstration
The app should automatically adjust for the time zone of your iPhone or iPad. If it doesn't, or if you want to adjust it manually, click on the app's 'settings' icon and follow the instructions.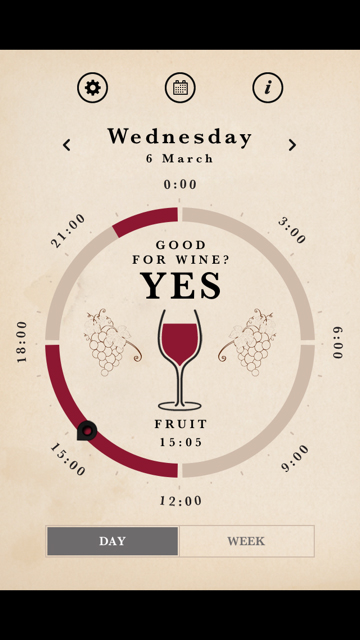 You can also choose between 12-hour and 24-hour style times. Go to the app's 'settings' page (click on the cog icon) and toggle '24 Hour time' on or off.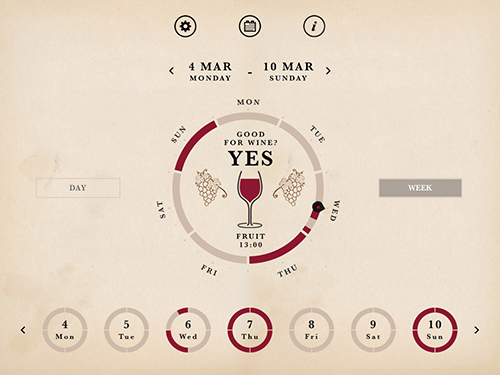 If you have any queries about the app, please contact us by email on whenwine@florisbooks.co.uk.
To download the app, you need to be on an iOS device such as an iPhone or iPad. From this device, click on this link: When Wine Tastes Best app to go to the App store and download the app.
For more information on the background to the app and how it works, visit the page for the accompanying book, When Wine Tastes Best, or our dedicated Maria Thun page.