Elsa Beskow and her Swedish Children's Books
Elsa Beskow was a Swedish children's book author and illustrator. She is often called the 'Beatrix Potter' of Scandinavia. Elsa Beskow's popular Swedish children's books include Peter in Blueberry Land, Children of the Forest and Pelle's New Suit. Swedish children have grown up with Elsa Beskow's books for over 100 years.
Like Elsa Beskow on Facebook (below) to stay up to date with the latest information on her books and great monthly giveaways:
>>Go direct to a list of Elsa Beskow books available to buy in English.
Elsa Beskow 1874-1953: Biography
Elsa Beskow Childhood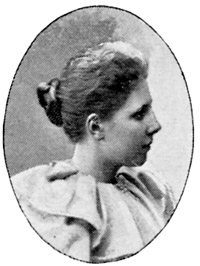 Elsa Beskow was born Elsa Maartman in Sweden, in Stockholm, on 11 February 1874 to Bernt Maartman (1841–1889), whose family came from Bergen in Norway, and Augusta Fahlstedt (1850–1915). Elsa Beskow was the second of six children: she had one older brother, Hans, and four younger sisters.
Elsa Beskow always loved fairy tales, and started telling stories even before she could speak properly. She told stories to her older brother Hans, who would help her find the right words and give suggestions on the plot. Elsa Beskow grew up with fairy tales all around her. Her maternal grandmother Johanna taught her the old nursery rhyme of The Little Old Woman. As an adult Elsa Beskow would illustrate the Tale of the Little, Little Old Woman, her first book, published in 1897.
Elsa Beskow and Nature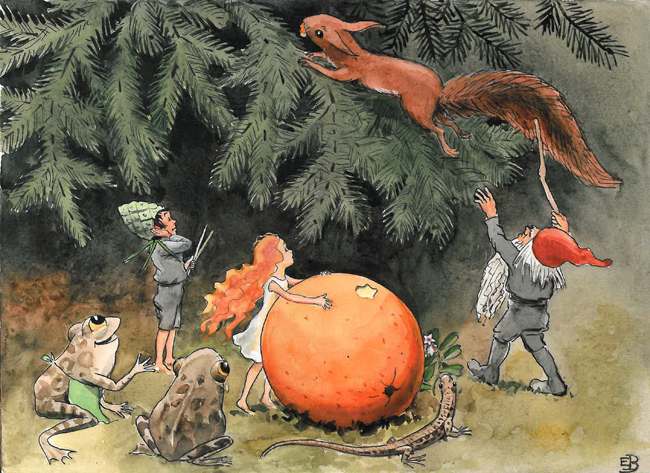 As a child Elsa Beskow would spend hours drawing trees and flowers in spring and summer, and she was nicknamed 'Princess' by her siblings. She gained a wide knowledge of plants and flowers, and her illustrations as an adult retained a child's pure and wondrous view of nature.
At the age of 15, Elsa Beskow's father, Bernt, died of pneumonia, leaving his wife Augusta alone with six children and the family's finances in ruin. Augusta and the children moved in with the Augusta's unmarried sisters and brother, who were already living together.
Elsa Beskow and the Swedish women's movement
Literature, music and art became the central focus of their home. During this time the Swedish women's movement was growing in strength, a cause supported in Elsa Beskow's new home. Her upbringing was liberal and she was raised to stand up for her ideals. These values are reflected in her children's picture books. The Flowers' Festival, from 1914, argues for freedom of speech for everyone, and some suggest that Mrs Chestnut, in her loose-fitting dress, is depicted as pregnant - a daring thing to do at a time when the middle classes were of the view that pregnant women should be kept out of sight.
Elsa Beskow and Holistic Education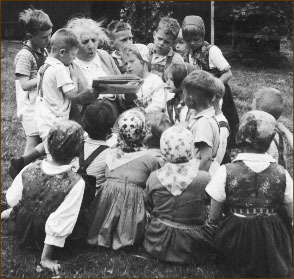 Elsa Beskow's aunts and uncle had progressive views of parenting and education, and they began a school where children learned through games and enjoyment and with focus on understanding what they studied. Elsa Beskow appears to have been affected by these views. In the story of Doktor Klokamundus (Doctor Clever Cloggs, in Muntergök 1919), the invention of a learning machine can be seen as a critique of the established school system where the method of teaching was forcing information without consideration of comprehension and effective learning.
Aunt Green, Aunt Brown, Aunt Lavender and Uncle Blue
Elsa Beskow's life with her extended family inspired her 'Aunt-series' of books: Aunt Green, Aunt Brown and Aunt Lavender (1918), Aunt Brown's Birthday (1925), Peter and Lotta's Adventure (1929), Uncle Blue's New Boat (1942) and Peter and Lotta's Christmas (1947).
Elsa Beskow and the First World War
Elsa Beskow began writing the 'Aunt' stories during the First World War. During the war Elsa Beskow was afraid, depressed and angry at the state of the world, and she used her own experiences and memories from her childhood with the aunts and uncle to create an idyllic world into which she could escape.
Elsa Beskow Marriage, Work and Adult Life
Elsa Beskow and Illustration
From 1892 to 95 Elsa Beskow studied drawing at Konstfack, University College of Arts, Crafts and Design (then called Tekniska skolan) and it was during this time she began drawing for children. Elsa Beskow's drawings and writings were first published by the children's magazine Jultomten (Father Christmas) in 1894.
Elsa Maartman married Nathaniel Beskow (1865–1953) (above, left) in 1897. They met when they were both studying art - Elsa was a model for Nathaniel's paintings. However, Nathaniel Beskow changed direction and resumed his interrupted theology studies. Instead of being the wife of a fellow artist, as she had expected, Elsa Beskow became the wife of a doctor of theology. Together they had six sons between the years 1899 and 1914, and Elsa Beskow supported the growing family by producing one new book a year, as Nathaniel Beskow's work did not bring in much money. She described her married life as 'every year another book and every other year a boy'.
Elsa Beskow's sons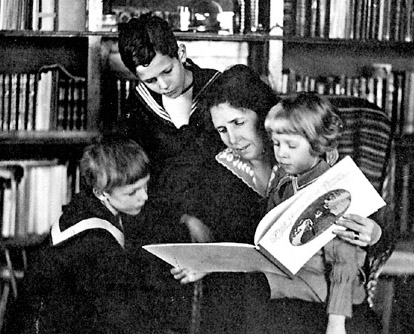 Tragically, Elsa Beskow's youngest son Dag Beskow died in 1922 just before his eighth birthday in an accident; he was killed by an ice boat whilst ice skating. This was a terrible shock to Elsa, but with the support of her husband and sons she was able to get through this dark time.
Nathaniel and Elsa Beskow's son Gunnar Beskow (1901–1991) became an author and geologist. He did groundbreaking work which laid the foundations for modern-day Sweden's stance on environmental and green issues.
Their son Bo Beskow (1906–1989) became a famous artist and author. His work included portraits, glass paintings in several churches around Sweden, and murals at the United Nations headquarters in New York.
Elsa Beskow and Commercial Success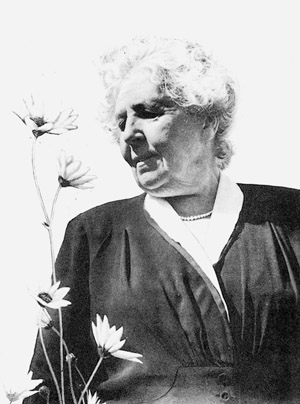 Elsa Beskow's debut book, Sagan om den Lilla Lilla Gumman, The Tale of the Little, Little Old Woman, was released in the same year she married. However, Elsa Beskow's commercial breakthrough came in 1901 with Peter in Blueberry Land. This was also the first book to be translated, into German in 1903. From then, Elsa Beskow's Swedish picture books became hugely popular and have been translated into fourteen languages including Arabic, English, French, Dutch, Japanese and Korean.
Elsa Beskow used her life and her surroundings to inspire her picture books. Her sons became models for her drawings of children. All her child characters had a basis in reality and she created one picture book for each of her sons. Elsa Beskow's family lived in an old wooden mansion in Djursholm, outside of Stockholm in Sweden. The house had a huge, wild garden from which Elsa Beskow drew inspiration for her wonderful images of flowers and plants. Nature is always prominent in Elsa Beskow's picture books: they are full of flowers, plants, trees, animals and mountains. She combined reality with fantasy and fairy tales; children meet elves and goblins, animals talk and acorns come to life. Elsa Beskow told her stories to her children and later to her grandchildren.
Elsa Beskow continued writing and illustrating Swedish picture books throughout her life. She also illustrated A-B-C books and songbooks for Swedish schools. Elsa Beskow's final book, Röda bussen och gröna bilen, was produced at the age of 78.
Elsa Beskow and Awards
Elsa Beskow's style dominated Swedish children's picture books for over 50 years and inspired many artists. Elsa Beskow was awarded the Nils Holgerson Plaque in 1952 for her collection. In 1958 the Elsa Beskow Plaque was established by the Swedish Library Association. Elsa Beskow died of cancer in 1953, aged 79.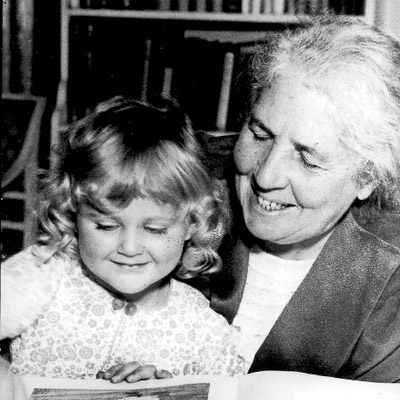 Elsa Beskow's Legacy
Elsa Beskow became Sweden's best-loved children's book illustrator and for over one hundred years Swedish children have grown up with her books. Her illustrations take the reader back to an idyllic Sweden at the turn of the last century. Elsa Beskow's books transcend nationality and time and are true classics.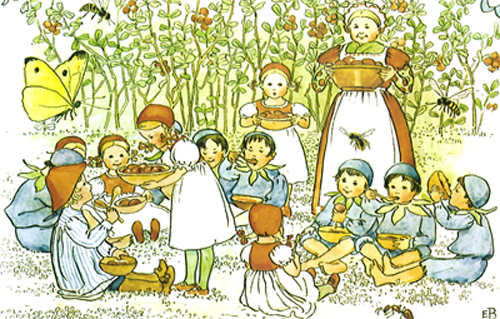 Elsa Beskow Books and Illustration
(in chronological order)

(Sagan om den Lilla Lilla Gumman) (1897)
This is a simple tale about a little woman who lives in a little house with a little cat. One day the little cat climbs up on the table where the little woman has placed the bowl of milk...
This was Elsa Beskow's first published book. Originally the story ended with the phrase 'Shoo cat!' In the next edition the publisher added 'And the cat ran away and never returned', because that was how the editor remembered the nursery rhyme. Fifty years later, Elsa Beskow changed it again, adding 'But maybe he came back after all', as many children had been upset by the previous ending.
More information and See Inside
Barnen på Solbacka (1898)

(Puttes Äventyr i blåbärsskogen) (1901)
Peter is looking for blueberries for his mother's birthday but he can't find a single one. Suddenly he feels a light tap on his shoe, and a strange and magical adventure begins.
More information and See Inside
Blommornas bok (1905, illustrator)
Gnällmåns (1905)

(Ollies Skidfärd) (1907)
Six-year-old Ollie is given his first pair of real skis. As soon as the snow begins to fall he heads off into the woods and meets sparkling Jack Frost, who shoos away damp Mrs Thaw. Jack Frost takes him on an adventure to the palace of King Winter. Ollie has a wonderful time in a huge snowball fight! But will Mrs Thaw return too soon to enjoy the snow?
More information and See Inside
Thumbelina (Tumelisa) (1908, illustrator)

(Tomtebobarnen) (1910)
The children of the forest live deep in the roots of an old pine tree. They collect wild mushrooms and blueberries and shelter under toadstools when it rains. They play with the squirrels and frogs, and when autumn comes, they collect and prepare food to see them through the long winter, until the warm spring breeze starts to blow.
More information and See Inside
(Pelles Nya Kläder) (1912)
Pelle has a lamb whose coat grows longer and longer, while Pelle's Sunday suit grows shorter! Pelle shears the lamb, and the wool is carded, spun, dyed and woven. Finally, the tailor makes a new suit for Pelle.
More information and See Inside

(Blomsterfesten i Täppan) (1914)
A lucky little girl is invited by the flower fairies to the Midsummer festival. The flowers and bumblebees and birds tell their enchanting stories, while Pea-blossom and the Dew-cups serve refreshments.
More information and See Inside
Sagobok (1915)
Görans bok (1916)

(Tant Grön, Tant Brun och Tant Gredelin) (1918)
This is the first of the classic 'Peter and Lotta' or 'Aunt' series, inspired by Elsa Beskow's childhood memories of living with her aunts and uncle. Filled with Elsa Beskow's characteristic humour and charm, it tells how the two children come to meet the aunts known as Aunt Green, Aunt Lavender, Aunt Brown, and their little black poodle, Dot.
More information and See Inside
Muntergök, Sagobok (1919)
(Lasse Liten i Trädgården) (1920)
Christopher meets the spirit of September in the garden, and is introduced to all the harvest folk: the Gooseberry girls and boys, old man Black-Currant, the misses Plum and the proud Strawberries.
More information and See Inside
Lillebrors segelfärd (1921)
Bubbelemuck (1921)
Borgmästar Munte (1922)
(Sagan om den lilla hinden) (1924)
Rosalind loves playing with her little deer in the forest. Then one day it is captured by a king and kept in a golden cage. Can the little girl persuade the king to let her friend go free?
More information and See Inside
(Tant Bruns Födelsedag) (1925)
The second book in the Peter and Lotta series. Aunt Green and Aunt Lavender want to buy Aunt Brown a new hat and lace collar for her birthday, to match her dress. But how can they borrow her dress without her finding out about the surprise?
More information and See Inside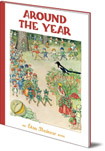 (Årets Saga) (1927)
Delightful verses and delicate, playful illustrations take young children through the special joys of each month of the year, from icy February to the green shoots of April, the red poppies of July, September's apples and the delights of December.
More information and See Inside
(Petter och Lotta på Äventyr) (1929)
Third book in the Peter and Lotta series. When Peter and Lotta give away one of their kittens, they find themselves having a day full of adventures including the excitement of the fair. But will they manage to get home safely?
More information and See Inside
Three children and their mother live in a cottage shaped like a hat, on a little island. A charming story about help from unexpected places.
More information and See Inside
(Solägget) (1932)
A mysterious orange egg has fallen into the woods. 'It's a sun egg!' declares the elf who finds it nestled on the forest floor. Soon she and her friends find out what it really is, but not before the little elf goes off on one of the best adventures she has ever had.
More information and See Inside

(Landet Långthärifrån) (1932)
Kelly and Kai love to play on the gnarled old tree trunk outside their cottage in the woods: sometimes it becomes a horse, sometimes a crocodile and sometimes even a dragon. One day a mischievous gnome makes the tree trunk come to life, and the children are whisked off to the Land of Long Ago on the back of the old tree dragon. On their incredible journey Kelly and Kai meet a princess, rescue a knight and trick the king of the trolls. But will the old tree dragon stay alive long enough to bring them home again?
More information and See Inside

(Sagan om den Nyfikna Abborren) (1933)
When Flash, a very curious little fish, is caught and held prisoner on dry land, his aunts and uncles are determined to save him. But how can they leave the water to go to his rescue? With the help of a wise old frog and a little magic, even the most unlikely wishes can come true.
More information and See Inside

(Sessalätts Äventyr) (1934)
Princess Sylvie persuades her father, the king, to leave the palace gardens and walk in the woods. The king is unsure. What might be in the woods? Then Sylvie's dog Oskar runs off after a long-eared hare and Sylvie's adventures begin.
More information and See Inside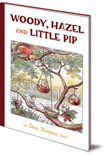 (Ocke, Nutta och Pillerill) (1939)
This delightful autumn story describes the woodland adventures of two acorn children who get carried away by the blustery autumn wind. Mr Squirrel and Hazel, the youngest Hazelnut child, go off in search of them and encounter a grumpy troll and the Chestnut boys along the way.
More information and See Inside

(Duktiga Annika) (1941)
Emily is a helpful little girl, so when her mummy is worried that Daisy the cow will escape into the clover field through a hole in the fence, she offers to go and look after Daisy for the day. On the way, she meets a big dog, a boastful boy and an old man with a sack. But when she gets to the meadow, she realises she needs help with Daisy, and to mend the fence. Who can she turn to?
More information and See Inside

(Farbror Blås Nya Båt) (1942)
This fourth book in the Peter and Lotta series tells the adventure of the children's trip in Uncle Blue's new boat. The children set out for a picnic on an island together with the three colourful aunts, Aunt Green, Aunt Brown and Aunt Lavender. While the adults are having a nap, Peter and Lotta decide to go and practise their rowing, but disaster strikes when they become distracted and accidentally lose the oars...
More information and See Inside
ABC-resan (1945)
(Petters och Lottas Jul) (1947)
The final book in the Peter and Lotta series. Peter and Lotta go to live in the country with Aunt Green, Aunt Brown, Aunt Lavender and Uncle Blue. As Christmas approaches, they discover all kinds of new surprises, but best of all is finding where the presents come from. Is it from deep in the forest where the tallest fir trees grow?
More information and See Inside

Peter lives in a shabby old house in the village. He builds boats for the children, shows visitors around in ten different languages, and is the village doctor and handyman. Then one day an official tells him his house must be mended or pulled down.
More information and See Inside
Röda Bussen Gröna Bilen (1952)
This was Elsa Beskow's last children's picture book, written and illustrated at the age of 78.
This beautiful baby record book is illustrated throughout with Elsa Beskow's classic artwork. With plenty of room for photographs and keepsakes, parents and grandparents can record all the important developments and happy memories in their child's early life, to share in the years to come.
More information and See Inside
Elsa Beskow Calendar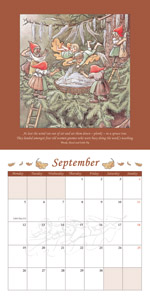 Since 2011, Floris Books has published an annual Elsa Beskow Calendar. It is a large-format, month-to-view appointment calendar, with lots of space for writing important events, birthdays and reminders.
The Elsa Beskow Calendar is beautifully illustrated with Elsa Beskow's seasonal artwork. Every year has different pictures. At the end of the year, many people cut up the calendar to make attractive Elsa Beskow posters!
More information and See Inside