---

2019 is being celebrated by the worldwide Steiner-Waldorf community as the centenary of the founding of the original Waldorf school in Stuttgart in September 1919. Now with around 1,100 schools and over 2,000 kindergartens around the globe, Waldorf education has become the largest free school movement in the world.
At Floris Books we are proud to have the widest selection of Steiner-Waldorf education books and textbooks in the UK, and to be able to support the valuable work of Waldorf teachers through our publishing. We treasure and value the relationships we have built over the years with Steiner-Waldorf schools, teachers and parents, and we look forward to continuing to partner with, and support you, in years to come as Waldorf education looks to the future.
To celebrate this landmark centenary year, we have reached out to eminent members of the Waldorf community in the UK and Ireland as well as across the world, as far afield as North America, Australia, and South Africa, to ask what inspirational words of wisdom about Waldorf education they have carried with them over the years. The result is a collection of uplifting reflections which rejoice in this unique approach to education, and which we hope will be a memento to both enrich and inspire you in the future.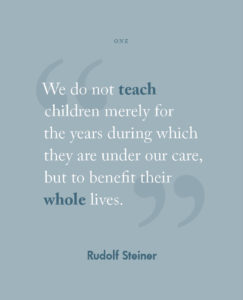 The 100 reflections are historical quotations from key figures from Waldorf history, including Rudolf Steiner, as well as original words of wisdom from eminent members of the modern Waldorf community, such as European Council for Steiner-Waldorf Education President Dr Richard Landl, SWSF Early Childhood Executive Officer Janni Nicol, Alliance for Childhood coordinator Joan Almon and experienced Waldorf school teacher Elan Leibner.
To learn more about The Wisdom of Waldorf please visit the book page on our website here or email our Community Marketing Manager, Elaine Reid (elaine@florisbooks.co.uk) for further information.
How is your school is celebrating this landmark year for Waldorf education? Please share your stories with us on Facebook, Twitter and Instagram using #Waldorf100. We'd love to hear from you.
---