On Saturday 11th May our friends at Emerson College, Forest Row, UK will be opening Europe's first Biodynamic Botanic Garden! Here, their Communications Manager, Ellie Kidson, tells us about the programme for the day and the purpose of the garden.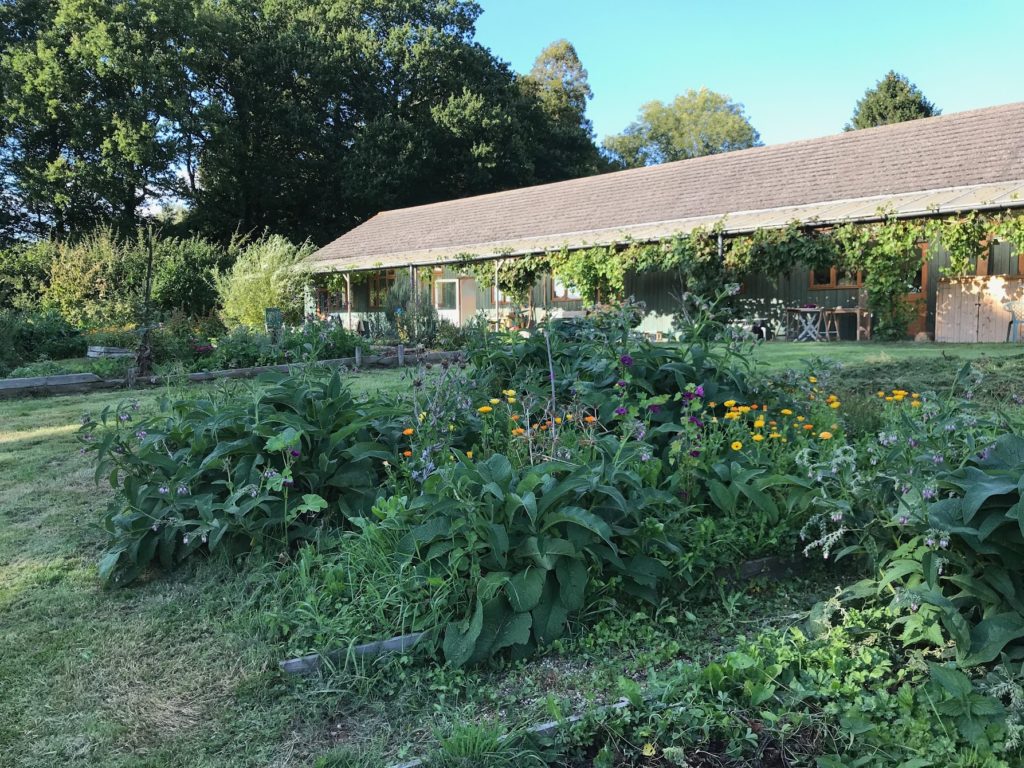 DYNAMIC CONNECTIONS: The Biodynamic Botanic Garden at Emerson College is called into bloom
On Saturday 11th May Emerson College celebrates the official opening of its Biodynamic Botanic Garden, the first of its kind in Europe.
This opening represents a coming together of people and organisations and the celebration of a collective purpose:  'To unite botany and herbal medicine with biodynamic practice and principles. To create a peaceful, inspirational forum for learning and conservation, for health and well-being for all living beings.' 
The Biodynamic Botanic Garden at Emerson College is a collaboration between the Emerson College Trust and the National Institute of Medical Herbalists (NIMH) Education Fund, with support from Botanic Gardens Conservation International (BGCI) and the Interactive Community of Arboreta (ArbNet).
The story of how this estate has been called into bloom to be officially recognised as a Botanic Garden is a story of dynamic connections: passionate people connecting over a shared reverence for nature's plants inspired collectively to explore the natural forces that invite these into being; the weaving together of botany and herbal medicine with biodynamics.
Emerson College is a centre of education for adults that addresses the need for human approaches to today's urgent questions. It provides opportunities for learning and transformation through education, practical initiatives, research and community building. Emerson's aim is to develop, practice and share ways of working and living that encourage free thinking, imagination and responsibility in the world. 
Emerson College has a long history of Biodynamics: the College grounds have been cared for biodynamically for over half a century, and almost everyone who comes to study or visit recognises the special and inspiring quality which this brings to the learning environment.  The soil and grounds are a living testament to the philosophy and practices of Biodynamics. Our beloved Annemarie Vinkhuyzen (former Estate Manager) has been devoted to the estate for almost all this time and can still be found working outside in all weathers all year round, alongside our Estate Manager Chris Stott and Lead Gardener Trude Lauksund who bring their own knowledge and experience from different corners of the globe (Chris from Australia & New Zealand and Trude from Norway)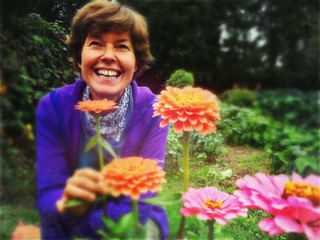 The seeds for the idea of the Botanic Garden were really sown a year ago under the direction of Kirsten Hartvig who runs Heartwood Herbal Medicine Study Centre at Emerson College.  Kirsten, a Naturopath, Medical Herbalist, Nutritionist, Author and Teacher of Herbal Medicine, was inspired by the richness of the botanic plants and trees that she discovered on the Emerson Estate and by the insights into biodynamic practices and philosophy that she gained through her work with Chris, Trude and Annemarie.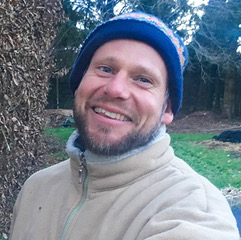 "The Emerson garden is a celebration of all life. It has been biodynamic for 60 years, so it already has great biodiversity as well as huge old trees. The Emerson gardeners are teaching me how to follow the biodynamic practices. It works like magic! Some of it I understand. Some of it I definitely don't.
By sitting down with a book and a cup of herb tea, I began to realize that biodynamic philosophy is what it says on the packet: 'bio' from the Greek word for life (bios), the Latin word for living (vĩvos) and the Sanskrit jĩvas, is defined in the Cambridge Dictionary as 'connected with life and living things'. While the word 'dynamic' is defined as 'a force that stimulates change or progress within a system or process.'
Looking up 'biodynamics, I found 'the branch of biology that deals with the energy production and activities of organisms'.  As a trained observer I have seen plenty of living proof of the invisible forces that guide and guard all life and know that you can work with these forces or ignore them as you please. Working with them is much more fun and rewarding than ignoring them…'  
Find out more about Kirsten's story here http://www.positivehealth.com/article/herbal-medicine/the-biodynamic-botanic-garden-at-emerson-college.
Event Details
The Biodynamic Botanic Garden at Emerson College is opening to the public for the first time on Saturday the 11th of May 2019, 1:30-5:30pm, so please do come and join the celebration.
To celebrate the opening, award-winning writer and biodynamic gardener Allan Jenkins (author of 'Plot 29' and editor of the Observer Food Monthly) will be joined by inspiring fellow speakers: Dr Eleni Maloupi & Dr Nikos Krigas, botanists at the Balkan Botanic Garden at Kroussia Mountains in Greece; Laura Stannard, medical herbalist and president of the National Institute of Medical Herbalists; and Nir Halfon, biodynamic farming trainer and teacher, garden manager at Old Plawhatch Farm.  
Well-known singer/songwriters Peter Firebrace and Carrie Tree will provide live musical entertainment in between the speeches and Barbara Griggs (former Country Living Editor and author of Green Pharmacy) will also be joining the celebrations as Guest of Honour. 
In addition to the opening, herb walks, workshops and lectures on botany, herbal medicine, biodynamic gardening and anthroposophic medicine happen throughout the year. You can contact Kirsten at kirsten@BBGEC.uk  or on Mob: 07477 220707 to find out more.
More information about the programme of the day can be found at www.emerson.org.uk/events.