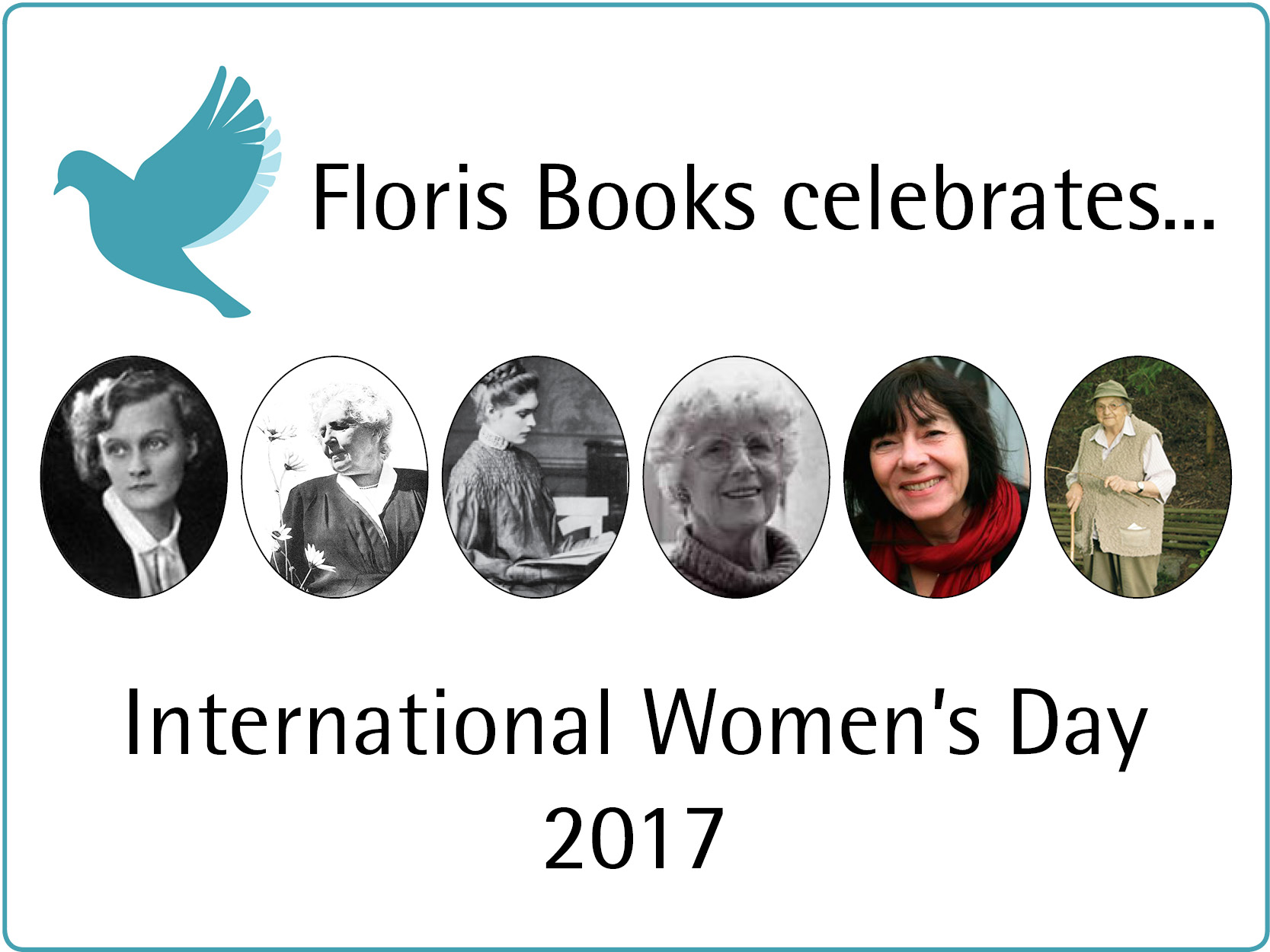 At Floris Books we are lucky enough to publish books by amazing female authors and illustrators. Today to celebrate International Women's Day we are shining a spotlight on just a few of these inspiring women.
Elsa Beskow
About: Elsa Beskow was a Swedish children's book author and illustrator. She is often called the 'Beatrix Potter' of Scandinavia. Her picture books for children have been known and loved for over a century. In her youth the Swedish women's movement was growing in strength, a cause supported in Elsa Beskow's new home. Her upbringing was liberal and she was raised to stand up for her ideals. These values are reflected in her children's picture books.
You might know: Children of the Forest, Peter in Blueberry Land, Princess Sylvie.
Gerda Muller
About: Born in 1926 in Naarden, Holland, Gerda attended the Fine Arts School of Amsterdam and later on, Ecole Estienne of Paris. She has illustrated over 120 books for children and worked with many publishers. Her books have been translated in many languages.
You might know: Spring, How Does My Garden Grow, A Year Around the Great Oak, Winter, and Where Do They Go When It Rains?
About: Sibylle von Olfers (1881-1916) was born in the Castle of Metgethen in East Prussia. In her short life, Sibylle wrote and illustrated ten children's picture books which have delighted children for generations. Her blend of natural observation and use of simple design has led to comparisons with Kate Greenaway and Elsa Beskow.
You might know: The Story of the Root Children and The Story of the Snow Children.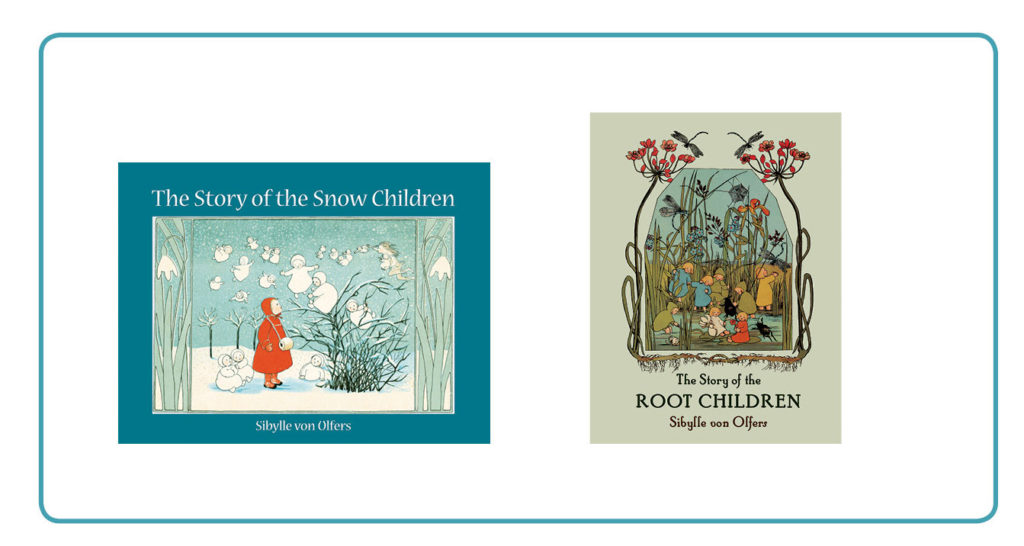 Eva Eriksson
About: Born in Halmstad in 1949, Eva is a graduate of Konstfack University College of Arts, Crafts and Design. She is one of Europe's best-loved children's illustrators, and has worked with authors Ulf Nilsson, Margaret Strömstedt, Rose Lagercrantz and Eva Bexell, among others. She is especially well-known in Sweden for illustrating Barbo Lindgren's successful Max series. Eva Eriksson's work has been recognised with many awards, and in 2001 she was the recipient of the Astrid Lindgren Prize. She lives and works in Dwell, near Stockholm.
You might know: Little Sister Rabbit and the Fox, and The Midsummer Tomte and the Little Rabbits.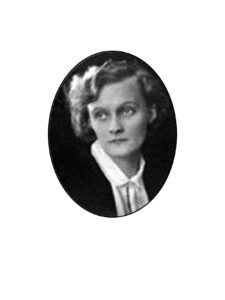 Astrid Lindgren
About: Astrid Lindgren (1907-2002) was born on a homestead in Småland, Sweden. Her most famous book, Pippi Longstocking, was published in 1945 to great success. She is also well known for Carlsen on the Roof, her books about The Bullerby Children and The Tomten. Her books are loved all over the world and have sold around 145 million copies. She won many awards, including the Lewis Carroll Shelf Award for Pippi Longstocking in 1973; the Hans Christian Andersen Award in 1958; and the International Book Award from UNESCO in 1993. In acknowledgement of her status as one of Sweden's most important authors, The Astrid Lindgren Memorial Award is presented annually to authors, illustrators, oral storytellers and reading promoters.
You might know: The Tomten, and Goran's Great Escape.
Maria Thun
About: Maria Thun (1922-2012), the famous biodynamic pioneer, was born near Malburg, Germany. It was her future husband, Walther Thun, who originally introduced her to biodynamics, the start of a life long pursuit and passion. Today her original biodynamic calendar is available in 27 languages and has been published annually for 56 years. Her work is continued by her son, Matthias.
You might know: The Maria Thun Biodynamic Calendar, The North American Maria Thun Biodynamic Calendar, and When Wine Tastes Best 2017,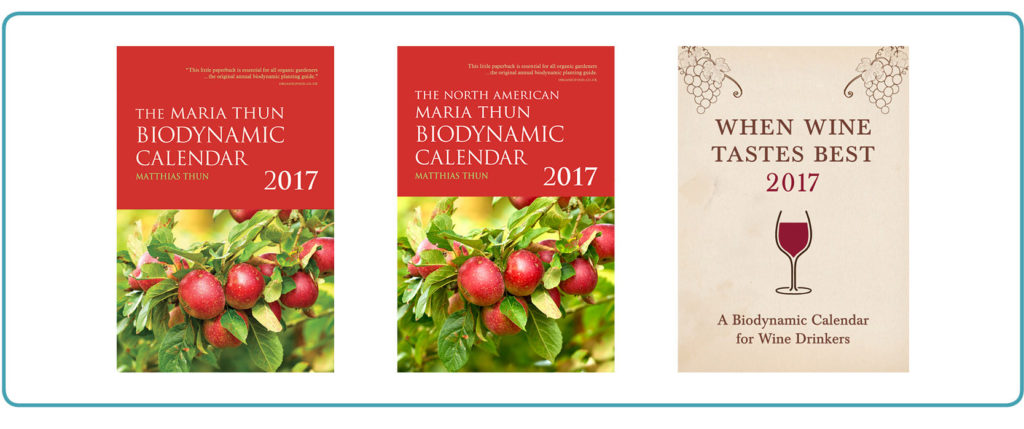 You can find out about all of our Floris authors on our website.
Save
Save