Elsa Beskow (1874 – 1953) was an award-winning Swedish children's book author and illustrator. She is often called the Beatrix Potter of Scandinavia, and for more than 100 years Swedish children have grown up with her stories. Here are some of Floris' favourite Elsa Beskow books. What are yours? Leave a reply in the comments section below!
The Tale of the Little, Little Old Woman
We love the mischievous cat in The Tale of the Little, Little Old Woman (Sagan om den Lilla Lilla Gumman). This was Elsa Beskow's debut, first published in 1897. It's a simple, repetitive story which is great to read aloud with young children.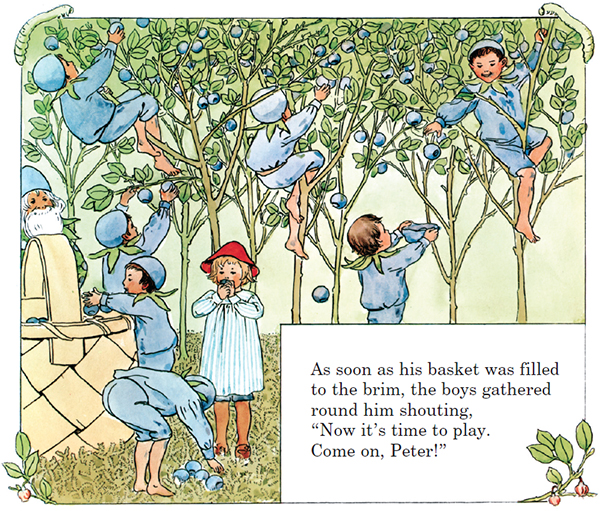 Who can fail to be charmed by the story of Peter, whose quest to find some blueberries and cranberries as a gift for his mother turns into a strange and magical adventure! Peter in Blueberry Land, first published in 1901, marked the beginning of Elsa Beskow's commercial success. It was the first of her books to be translated (into German in 1903) and this led to her popularity spreading across Europe.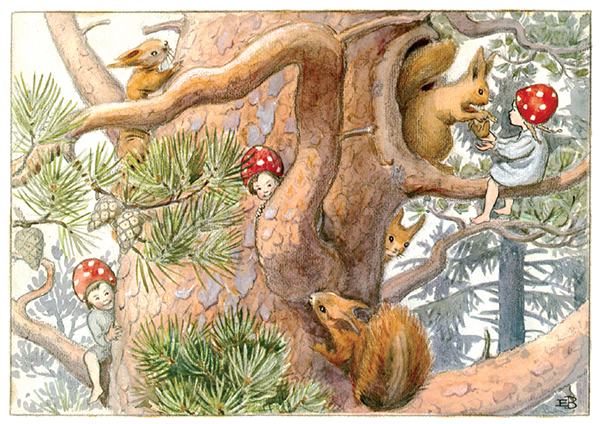 Each season brings its own charming adventures for the Children of the Forest. As a child, Elsa Beskow would spend a great deal of time drawing the trees and flowers around her. As a result, she gained a wide knowledge of nature which is evident in many of her books, including Children of the Forest. Elsa Beskow's love of stories and imagination is clear from the final line: "If you like, think about them and their forest friends, and that way, their story will never end."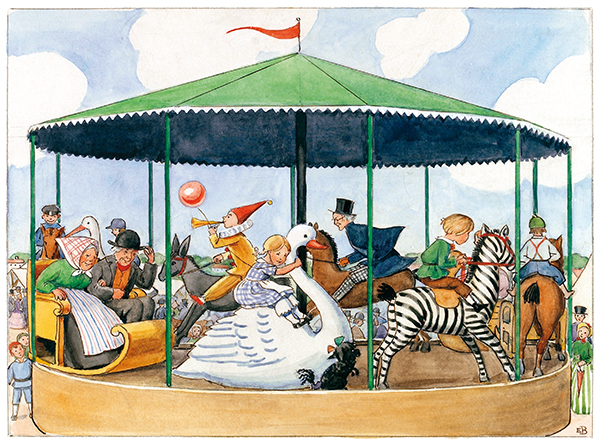 We love this story of Peter and Lotta as they set out to do something nice for a woman who has been mean to them in the past. In classic Elsa Beskow style, it doesn't quite go according to plan and a day of adventures ensues! Following the death of her father when she was 15 years old, Elsa Beskow, her siblings and her mother moved in with her mother's unmarried sisters and brother. This life with her extended family inspired the "Aunts" series of books, including Peter and Lotta's Adventure.
This lovely story about a Midsummer Party has some of our favourite illustrations of many different types of flower people. But The Flowers' Festival also reflects Elsa Beskow's liberal upbringing and the importance of the Swedish Women's Movement in her household. As flowers from the garden, the forest, the house and even the weeds come together to celebrate midsummer, the message of freedom of speech for everyone is clear.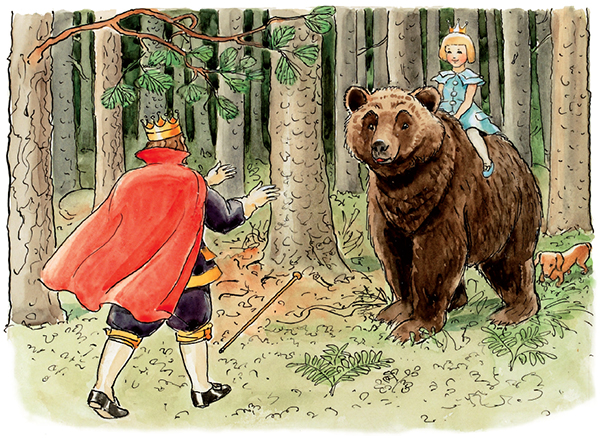 Princess Sylvie is a lovely story to read aloud, about exploring new places, making new friends and the comforts of home. The princess is a curious child, and whilst walking in the gardens with her father, the king, she jumps at the opportunity to explore the woods beyond the palace walls. When her dog runs off after a long-eared hare, Sylvie becomes separated from her father, but there are plenty of new friends to be made in the woods!
---
Some of the beautiful books mentioned above are now available as part of our stunning new Elsa Beskow Gift Collections. These boxed sets each include mini editions of five classic Elsa Beskow stories. They make a great gift for any Beskow fan!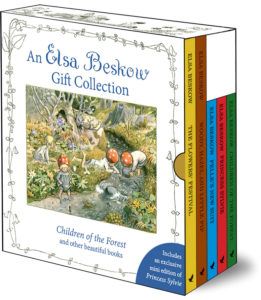 Children of the Forest and Other Beautiful Books
Contains: Children of the Forest, The Flowers' Festival, Pelle's New Suit, Woody, Hazel and Little Pip and the never-before-available mini edition of Princess Sylvie.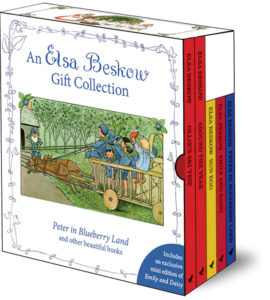 Peter in Blueberry Land and Other Beautiful Books
Contains:  Peter in Blueberry Land, Around the Year, Ollie's Ski Trip, The Sun Egg and an exclusive edition of Emily and Daisy.
Save
Save
Save
Save
Save
Save