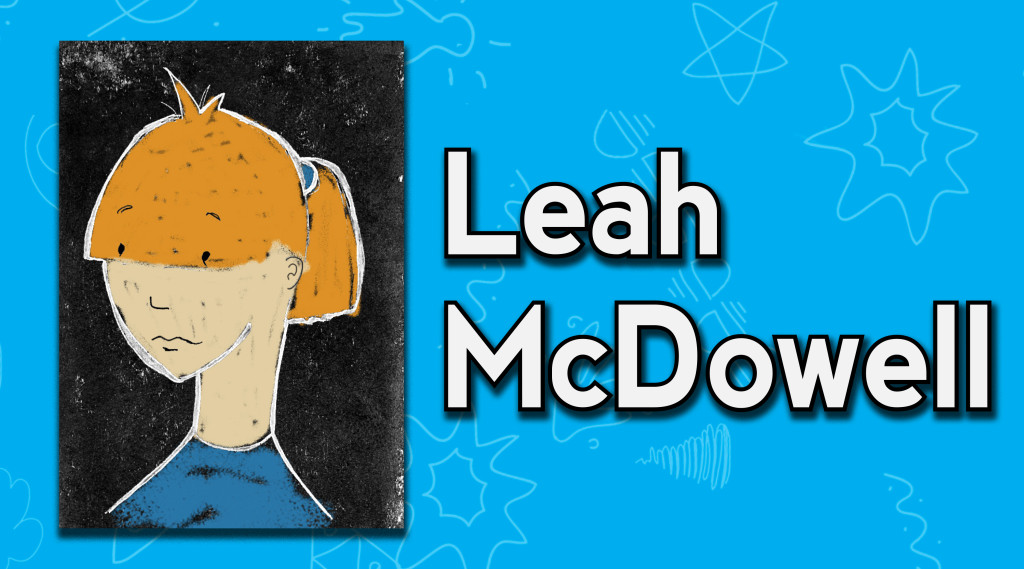 Illustrator of…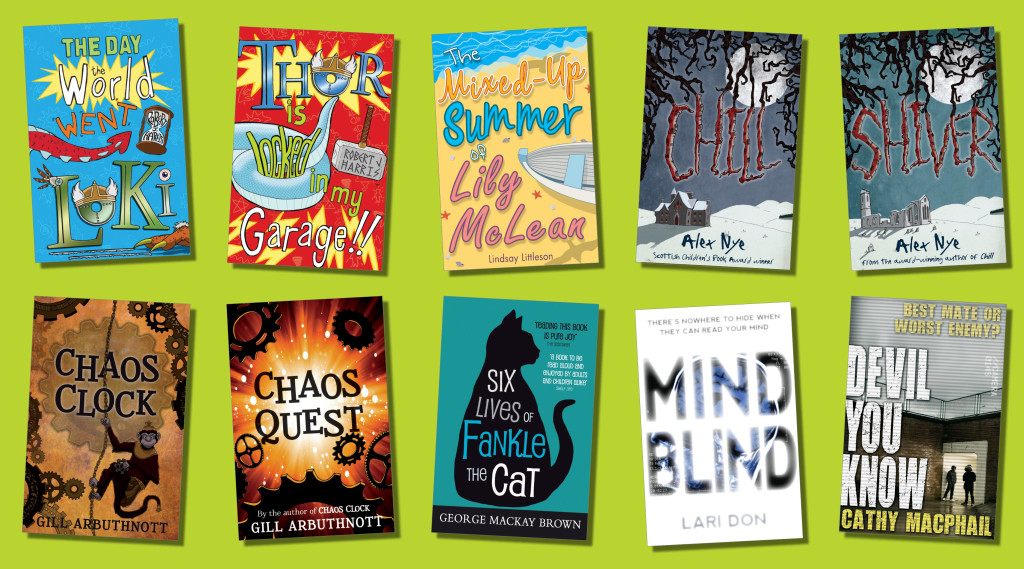 Leah has been illustrating Kelpies for almost three years now and has stacked up a fantastic portfolio of fun, spooky and sinister covers. Today, as the other half of the Design and Production team, I'll be interviewing her across our desks to give you a behind-the-scenes look into her work as a #FlorisDesign illustrator.
Hi Leah! Last year you designed the cover for one of our Kelpies books, The Mixed-Up Summer of Lily McLean by Lindsay Littleson. Where do you look for inspiration when designing for an younger audience?
The story was really funny and energetic and we wanted that to come across on the cover. I looked at other books, many pictures of sunny Scottish beaches and cast my mind back to when I was a young girl (I would have loved Lily McLean back then!) to get the cover looking just right. I made a mood board so that I could collect all of my research together and share it with others in Floris.
All of that research definitely paid off, it's a great cover! So where do you like to work on your designs?
I work at my Floris desk as there is loads of space, natural light and all the up-to-date Adobe software I need is available on my computer. There's also a copious amount of my favourite tea in the Floris kitchen that keeps me going!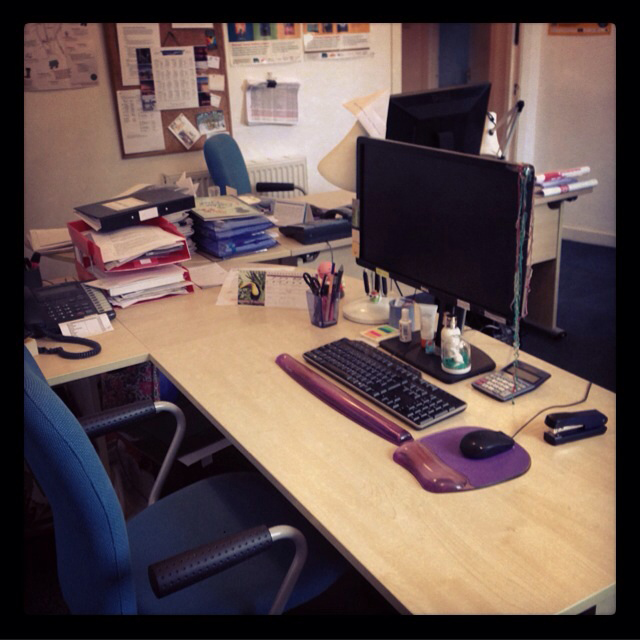 (That's green tea with apple and pear by-the-by!) Now, you've been illustrating Kelpies covers with Floris for almost three years, but when did you decide that you wanted to be a children's illustrator?

The first year of my undergraduate degree included a little bit of animation, fine art, illustration and graphic design. I liked the narrative element of illustration so I specialised in it in my second year. I really enjoyed editorial illustration (illustrating magazine or newspaper articles) but I also found a great deal of inspiration in the work of picture book illustrators, so that's the route I followed.
And do you prefer to work digitally or traditionally?
A little bit of both. All of my line work is drawn by hand, then I add colour digitally. I do a lot of picture research before I begin drawing. I like to make mood boards so that I can easily convey my ideas when I'm pitching cover ideas to my colleagues in Floris. Once we've settled on an idea, I'll draw up a rough, which then needs to be approved before I move on to digitally colouring the work. Here's photos of some of the ground work that was done for a couple of the Kelpies covers…
Thanks Leah! It's great to see where all these covers started out. So when you're not designing covers, what's your favourite thing to draw?
I love life drawing – and especially like to draw human hands. They are a constant challenge to get right.
I can imagine they're incredibly difficult. What do you do if you get stuck on a difficult cover brief?

I take a break and leave my desk. When I come back, I do some more research and talk to other people about my ideas. Getting lots of different opinions on your ideas is a great way of working through problems like this.
That's great advice, it's always good to look at things with fresh eyes! So who is your favourite children's illustrator and why?
I have a number of favourite illustrators because I admire different areas or periods of their work. Jon Klassen, Shaun Tan, Aaron Becker, Oliver Jeffers and Alexis Deacon stand out for me in particular because of their brilliant storytelling ability. All children's picture book illustrators aim to tell a great story, but some stand out from the rest because of their talent in this area.
They're some lovely choices. Thanks for letting me interview you Leah. Now let's get back to work!
Leah studied Illustration at Duncan of Jordanstone College of Art and Design in Dundee, Scotland. After doing a postgrad in Publishing, she came to work for Floris Books. Her main role is Design & Production Manager, but she still does a little bit of illustrating for the company. You can see her book design blog here and you can follow her on twitter @TracesofThem.
Posted by: Clare
This interview previously appeared on www.discoverkelpies.co.uk