Wrap up warm, get outside, and look up. Professor Brian Cox is back with Stargazing Live on BBC 2. If you're an intrepid stargazer yourself you can join the Floris Books team and tune in to BBC 2 at 8pm tonight.
For the next couple of days we'll be sharing our own tips for any budding astronomers out there from our much-loved annual, Stargazers Almanac 2015. We'll also be sharing some fun activities from Walter Kraul's Astronomy for the Young and Old to get little astronomers involved too. In preparation, we've gathered together some of our top tips from those books, to help you spot constellations without even having to leave your back garden!
The best condition for viewing stars is a cloudless night.
Find somewhere dark with a clear all-round view of the sky. This can be difficult in a city where the nearby houses block the view and street lighting makes our eyes insensitive to the fainter light of the stars.
You will get a better view around the edge of cities, or in a large, unlit park. You want to find a place where there are as few distractions from lights as possible.
Try to turn your back to the illuminated city haze, and at least half the sky will be visible.
On a clear night you might be able to see 5000 stars – and that's without a telescope!
It is easier to see the stars on a moonless night than with the glare of a full Moon.
The ideal situation for stargazing is high in the mountains or in the dry air of the desert, but not everyone has those right outside their doorstep. Out in the countryside, far from any lights, is just as good for viewing.
It's still chilly in March and a warm scarf and cosy hat will mean you can spend much more time outside gazing at the stars – you can always warm up afterwards with a nice hot chocolate!
Don't forget to tweet us @florisbooks and let us know if you're joining in with the stargazing fun. If you have any stargazing tips of your own we would love to hear about them. Happy stargazing!
About our astronomy books
Astronomy for Young and Old is the perfect introduction to astronomy for anyone, whether or not they have a telescope. It explains the visible constellations and then explores the sun, moon, planets, comets and meteorites. Colour illustrations and diagrams at every stage help children relate what they are reading to what they can see in the sky.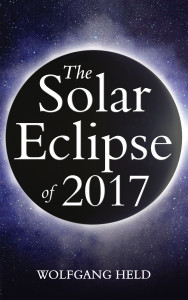 The Solar Eclipse of 2017 is a wonderful little guide to the 2017 eclipse, including the best places and exact times to see the eclipse (including detailed maps), as well as lots of tips on the best locations, safety equipment, and what to expect, minute by minute. This invaluable book will help you make the most of those few precious minutes.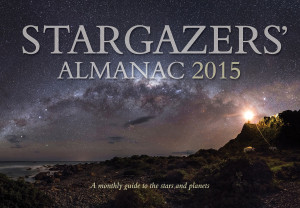 Stargazers Almanac 2015 is a beautiful month-by-month guide to the night skies. It's designed specifically for  naked-eye astronomy – no telescope required! – making it ideal for beginners, children and backyard astronomers.