The tomte (or nisse in Norway and Denmark) is a creature from Scandinavian myth. Tomtes are generally thought to be small, bearded men who wear brightly coloured caps, although there are many regional variations to the story. They are rarely seen by humans so it is very difficult to obtain an accurate description!
Traditionally, tomtes live on farms, where they stay out of sight during the day, and come out at night to perform chores and help the farm prosper. In return, they demand that the land and animals are always treated with the proper respect.
To have a tomte living on your farm is considered tremendous good fortune, so people are eager to please them. To thank a tomte for its helpfulness, it should be given a bowl of porridge topped with butter on Christmas Eve.
Despite their small stature, tomtes are said to have immense strength and a quick temper. If offended, they are likely to resort to mischief instead of helpfulness around the farm, and have been known to tie together the tails of all the cows in a barn or turn objects upside down in a farmhouse.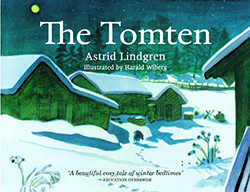 The tomten first appeared in literature in Viktor Rydberg's classic Swedish poem "Tomten". The poem has had many adaptations into children's storybooks over the years, notably by Astrid Lindgren of Pippi Longstocking fame.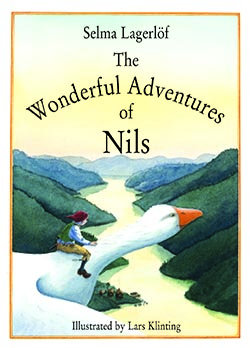 Floris Books is delighted to publish one of the biggest selections of tomte books available in English, including Astrid Lindgren's classics The Tomten and The Tomten and the Fox, The Tomtes' Christmas Porridge by Sven Nordqvist, The Wonderful Adventures of Nils by Selma Lagerlöf
and Tomtes of Hilltop Stream, new this month by Brenda Tyler.
Explore our website to find a list of all our picture and story books featuring tomtes.