Looking for the perfect book to gift at Christmas this year? We're feeling rather festive here at Floris HQ, so we decided to put together a list of our top recommendations for the 2018 gifting season – books that we love, and that we're sure you will too.

The House of Lost and Found ­­– Martin Widmark & Emilia Dziubak
Recommended by Leah McDowell ­­– Art and Production Director
Widmark's heartfelt story combined with Dziubak's haunting illustrations combine to create a really special book. I can't get enough of it.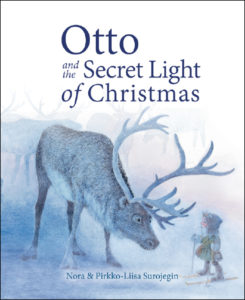 Otto and the Secret Light of Christmas – Nora Surojegin & Pirkko-Liisa Surojegin
Recommended by Kirsten Graham – Sales & Marketing Executive
A great antidote to a bright, brash commercial Christmas, this gentle story is perfect for reading aloud together. Pirkko-Liisa Surojegin's immersive illustrations really bring the adventure to life!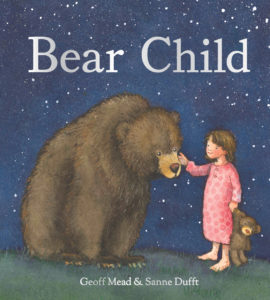 Bear Child – Geoff Mead & Sanne Dufft
Recommended by Jennie Skinner – Assistant Editor
Gorgeously illustrated and evocatively written, this is a truly magical folktale that's so much more than a bedtime story. Touching and inspirational, it's the perfect read for bear fans young and old.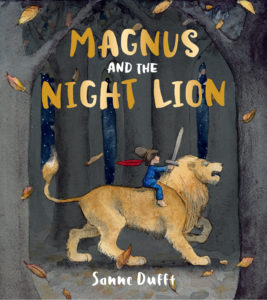 Magnus and the Night Lion – Sanne Dufft
Recommended by Elaine Reid – Community Marketing Manager
A beautifully-illustrated story of a little boy and his toy lion, who comes alive when he falls asleep. Together they can chase away any bad dreams! A heart-warming tale.
The Garden Adventures of Griswald the Gnome – Daniela Drescher
Recommended by Karyn McMurray – Editor
Children will adore exploring Daniela Drescher's charming garden with loveable little rain gnome Griswald, who is washed out of his rooftop house during a rainstorm! Lots of exciting adventures and animal friends await him in his new garden home. An enchanting, magical read for nature-loving children.
When Wine Tastes Best: A Biodynamic Calendar for Wine Drinkers 2019
Recommended by Ali Begg – Sales & Marketing Assistant

The ideal add-on if, like me, you find yourself gifting bottles to the various wine-lovers in your life at Christmas. This cracking little guide will let them know which days are best for drinking wine, and which to avoid, so they can get the most from their glass. All based on the Maria Thun Biodynamic Calendar, it works just as well with any wine, biodynamic or not.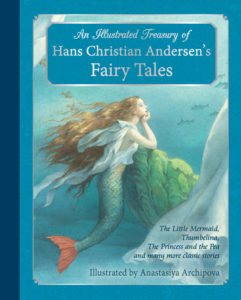 An Illustrated Treasury of Hans Christian Andersen's Fairy Tales
Recommended by Jenny Skivington – Junior Designer

Classic, magical fairy tales brought to life with beautiful illustrations from Anastasiya Archipova. A brilliant addition to any family bookshelf.
The Tomten and the Fox – Astrid Lindgren & Eva Eriksson
Recommended by Sally Polson – Editorial Director
This is a lovely, charming, wintery tale, perfect for sharing with little ones in the run-up to Christmas. The quality of both the story, by classic children's author Astrid Lindgren, and the new artwork, from best-selling Swedish illustrator Eva Eriksson, really shine through.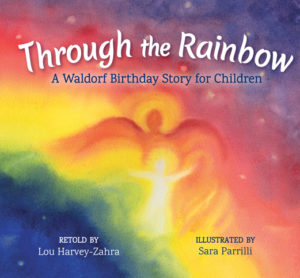 Through the Rainbow – Lou Harvey-Zahra & Sarah Parrilli
Recommended by Chani McBain – Sales & Marketing Director
Festive birthdays can be difficult, especially with little ones. Through the Rainbow is a wonderful way to celebrate a special day, whenever it happens! I particularly love that the book has room to add memories every year. I can imagine this will be a cherished book when children have grown.
Charlie's Magical Carnival – Marit Törnqvist
Recommended by Richard Wainman – Designer
Charlie wants to go to the carnival and wonders about all the amazing things he'll see there – but it turns out to be even better than he imagined! Charlie's Magical Carnival is full of fold-out pages that let readers dive into the story, and Marit Törnqvist's vibrant illustrations bring to life all the magic and fun of the carnival.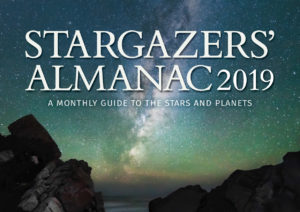 Stargazers' Almanac: A Monthly Guide to the Stars and Planets 2019
Recommended by Suzanne Kennedy – Deputy Sales & Marketing Director
A lovely monthly guide to the night sky for the old and young, beginners and experts alike. It went down well in my family last Christmas and entertained throughout the year – same again!
Little Tomte's Christmas Wish – Inkeri Karvonen & Hannu Taina
Recommended by Eleanor Collins – Editorial Director
Everything about this sweet tale glows. Heartwarming, and full of gentle Christmas spirit.