We're hosting a blog tour to celebrate the launch of ethereal new picture book Bear Child. Join creators Sanne Dufft and Geoff Mead as they talk about their book across the blogosphere from 12th-18th March.
Sanne has illustrated many children's picture books, including The Shepherd Boy and the Christmas Gifts. She won the Society of Children's Book Writers and Illustrators European Conference Portfolio Content 2015. Her first authored book Magnus and the Night Lion will be available from Floris Books later in 2018.
To kick off the blog tour, Sanne Dufft gave us an exclusive look at some of the original Bear Child artwork.
You can follow the rest of Sanne Dufft and Geoff Mead's #BearChild blog tour on Twitter.
---
In these sketches, you can see some of the original character ideas and compositions created by Sanne.
As well as Dad and Ursula, you can see how Sanne experimented with human and bear interaction.
These sketches show how Sanne's original ideas were developed into the final artwork.
In the first image, both Dad and Ursula look quite a bit different from the original sketch! The second drawing shows how the protective parent bear and their offspring now face another direction. This change was made to improve the overall composition of this double-page spread.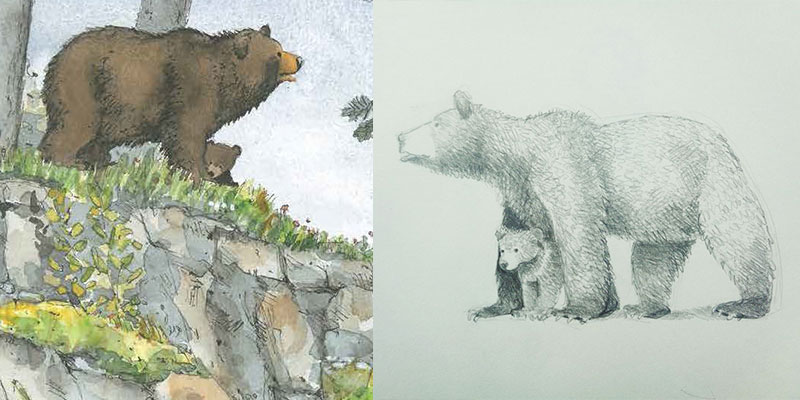 And here are Sanne's sketches compared to the finished book! We loved seeing how her original ideas ended up in the final illustrations for Bear Child.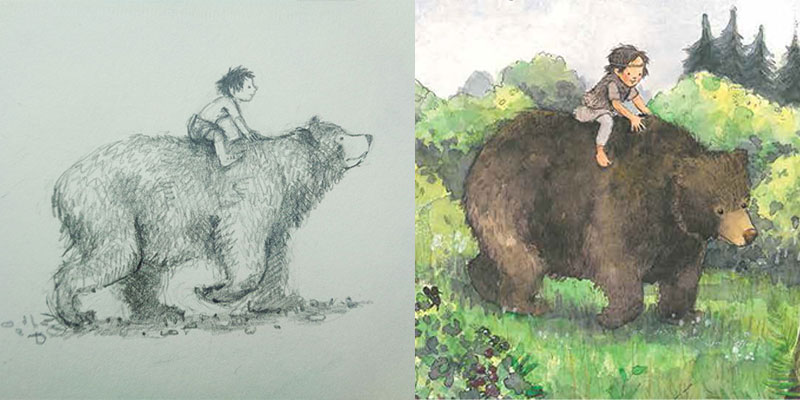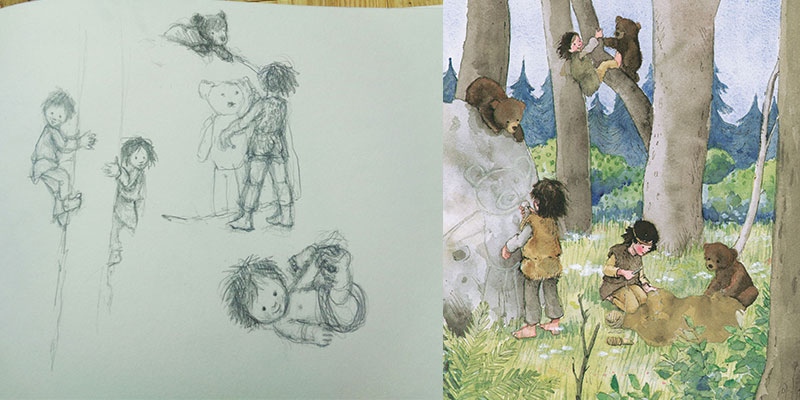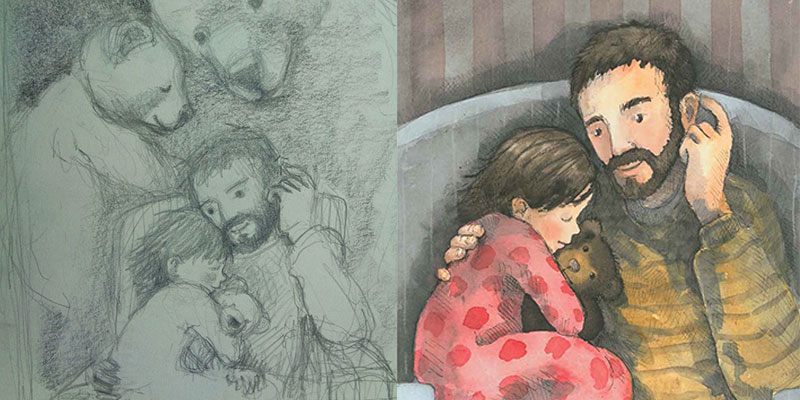 Join Sanne Dufft and Geoff Mead on their #BearChild blog tour. Then, let us know what you think on Facebook and Twitter!
---
More about Bear Child and Sanne Dufft
Who are the bear folk and what makes them special?
Bear Child is an inspirational story of parental love, belief and embracing individuality. This beautiful picture book weaves together Geoff Mead's charming words with Sanne Dufft's ethereal illustrations to create a truly timeless folktale.