We know that many schools rely on seasonal fayres to raise much-needed funds. Including a book stall is a simple and fun way to help with the fundraising process.
At Floris Books, we like to think we know a thing or two about getting books to readers! Our top tips will help you make the most of your book stall and maximise your fundraising opportunity.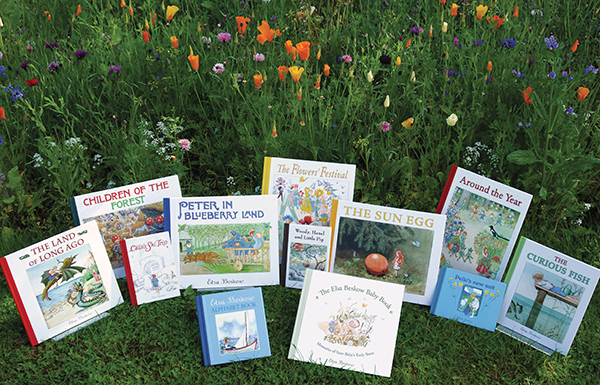 Which books should you offer?
It is never easy to predict which books will sell on the day of your event, but there are a few simple things you can think about to make it easier.
Seasonality: It may sound obvious, but sell wintry books in the winter and summery books in the summer!
Gift buying: Books make great gifts. Something like our Elsa Beskow Gift Collections are likely to sell well at Christmas fayres, where lots of people are looking for presents for friends and family. Gifts are less likely to be a priority if your event is in spring or summer, so craft and activity books would be a great choice.
Age range: If your school only covers the lower grades, parents are more likely to want books for younger children. Think about who your visitors are buying for when making your selection.
See our full selection of Steiner-Waldorf education books
Create an attractive display
With so much going on at your fundraising events, it's easy to get lost in the crowd. Your book stall will probably be alongside handicrafts, toys and baked goods, so it's important to create a display that will catch the eye of passers by.
Group similar books together: Just as you would expect to find books for different ages or on different subjects together in a bookshop, it's easier for customers to find what they want if similar books are next to each other.
Use height to your advantage: Books come in all different shapes and sizes, so make sure smaller books aren't hidden behind larger ones. You could use a box or stand to create a multi-level display to show off your book selection.
Keep your signage clear and simple: Less is more when it comes to signs for your display; choose a font which is easily readable, and keep text to a minimum.
Make sure the books are the main attraction: Everyone loves a bit of holly at Christmas, but make sure your seasonal decorations don't distract from the books, or make it difficult for visitors to pick them up!
Spread the news
If visitors to your fayre are expecting to find books for sale, they are more likely to seek out the bookstall to browse. You could create a flyer featuring some of the most beautiful books you have to
sell and hand them out as people arrive. Make sure it's clear that profits will go back to the school!
Know about the money stuff!
For fundraising events, Floris Books offer a special 50% discount to Steiner-Waldorf schools in order to maximise your fundraising efforts. This means that for every £10 book you sell, you
will raise £5 for your school. Email us to find out more.
Worried about buying too many books?
We offer books on sale or return, which means that you only pay for the books you sell at your event. Unsold books can be returned to us and you won't be charged for them.
---
Are you planning a school fayre or book sale? Email us and we'll be happy to help suggest a list of books and arrange your order.
Find out more about our resources for Steiner-Waldorf teachers over on our Teacher's Hub!