Nights are short; days are long. The sun rises early and the northern hemisphere turns towards the light. The temperature rises, clothes are shed and we wiggle our bare toes in our sandals, which have returned from their exile at the back of the wardrobe. The world grows lighter, everything hums with life and everywhere you look things are crawling, growing. The forest is dense and lush and full of wonderful shade; the sea is blue as though someone's painted it, and the grass becomes a plush rug. In other words: it's summer!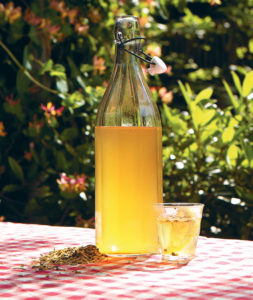 And what better way to celebrate the season than with a healthy, colourful summer picnic? Picnics are a great way to get children excited about food. It's easy to let children help out with the food preparation, especially since much of it can be done outdoors! To celebrate National Picnic Week, we've put together our perfect summer picnic using recipes from Pumpkin Soup and Cherry Bread. What do you think? Get in touch via Facebook or Twitter and let us know your favourite picnic dishes!
Elderflower Cordial
This summer classic is sweet, refreshing and delicious. Gathering elderflowers is a great way to help children explore the natural world too!
Tomato Crostini
Crostini are a firm summer favourite for Italians. They're a great way to use up leftovers too as they can be topped with pretty much anything!
Simple Strawberry Ice Lollies
Ice lollies are the ultimate summer treat, loved by children and adults alike, and this is a great recipe to make following a berry picking session.
These recipes are taken from Pumpkin Soup and Cherry Bread by Rikke Rosengren and Nana Lyzet. With over 80 seasonal recipes, as well as a wealth of tips and advice for getting children to enjoy healthy food, each recipe is adapted to serve either a family of four, or a large group of 40 children. Perfect for use in kindergartens, or for a summer party!
Save
Save