As we enter 2017, many of us have pledged to make a fresh start or improve aspects of our lives for the coming year.
For advice and inspiration, we've turned to some of our favourite titles to help us embrace our New Year's Resolutions and have a positive start to the year.

 If you would like to take up a new hobby…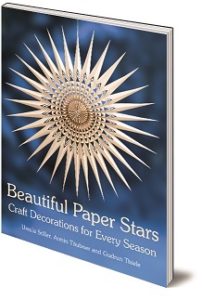 Crafting is the ideal reason to make quiet time away from a busy schedule. From glowing lightshades and spring garlands, Beautiful Paper Stars has crafts to brighten your home throughout the year. Watch your skills develop as you work through forty projects, graded from beginner to experienced crafter.
Crafting can be enjoyed across the ages too. The creative and easy-to-follow projects in Feltcraft, Papercraft and Making Fairy Tale Scenes are perfect to make with children, giving you the opportunity to spend valuable time working together to create puppets, handmade gifts and even your own paper.
If you'd prefer to spend some time outdoors, why not start in your own garden? Any gardener who already works with biodynamics will tell you the difference it has made to his or her garden. Biodynamic Gardening is a step-by-step illustrated guide that shows how biodynamic techniques can work for any gardener, so you can establish a healthy, abundant garden.
 If you've decided to have more quality time with your family…
There's no better way to spend time together than reading stories. From fairytales such as Snow White and Rose Red to the helpful Tomtes of Hilltop Farm, to Magical Wonder Tales, our classic stories will appeal to the whole family.
Of course, creating harmonious family relationships is not always easy. Thankfully, our practical guide to Stress-Free Parenting is on hand to provide 12 simple steps for bringing some peace, composure and enjoyment back into everyday family life.

If you would like to take better care of yourself…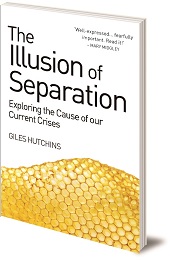 In today's busy world, we can often struggle to balance a range of commitments. No matter what stage you are at in your career, Finding Work-Life Balance provides sage advice to help you assess and improve how you spend your time.
Equilibrium is a theme that also runs through The Illusion of Separation. In his recent blog post, author Giles Hutchins suggests how we can best reflect on our lives, looking to root causes to make positive changes for the year to come.
Exploring the Rhythms of the Week can help us make the most of our productivity and energy. This inspirational book introduces fascinating insights into how we can work with daily and weekly rhythms to give us strength and inspiration for the way we live our lives.
No New Year's Resolution list would be complete without a mention of food. Inspired by the ideas of Rudolf Steiner, the beautiful Living Kitchen includes advice on nutrition and planning balanced meals to nourish body, mind and spirit using organic and vegetarian recipes.

All of these titles are half price in our January sale. Browse the sale here and enter code SALE17 at the checkout.