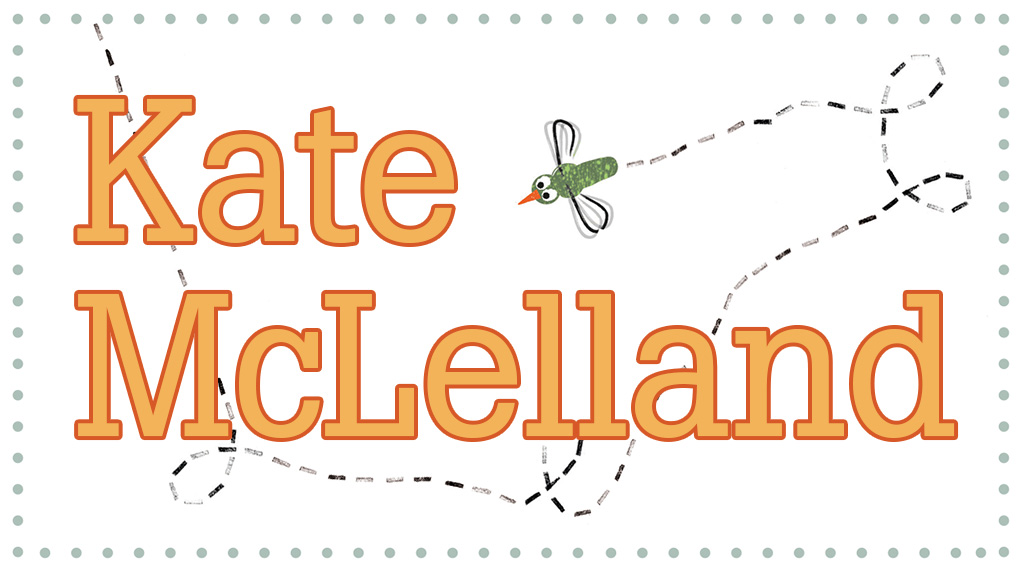 Illustrator of…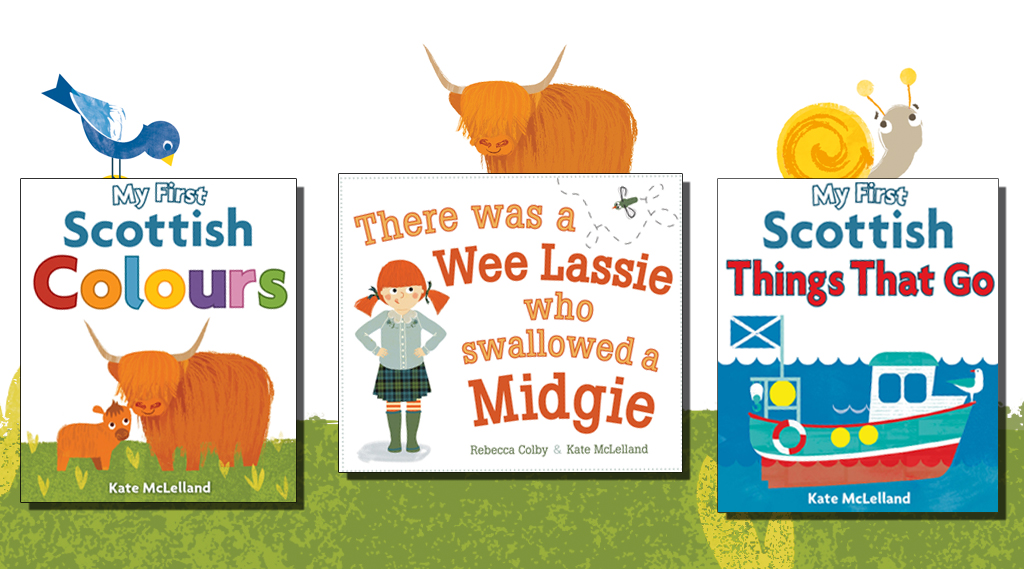 Hi Kate! In 2014, you illustrated one of our best-selling Picture Kelpie, There Was a Wee Lassie Who Swallowed a Midgie by Rebecca Colby. Recently you've illustrated for our very first Wee Kelpies board books: My First Scottish Things That Go and My First Scottish Colours. Can you start us off by telling us how much of what you draw comes from your bright imagination and how much from research?
I always start out with first -or second- hand research. I find it easier to create characters if I have studied the animals first. In some ways I think it is tricker to do a representation of an animal than an accurate likeness, as you have to absorb a lot of information about how the animal moves and acts and then you need to put your own mark on it!
You've definitely done that in My First Scottish Things That Go and My First Scottish Colours. Can you tell us where you looked for inspiration when illustrating them?
I love being outdoors in Scotland and many of the images come straight from my mini adventures. I also use textures that I collect on those walks.
That's a really interesting insight, and a great way to get inspired. Is there anything in particular you love to draw?
Definitely animals. I couldn't really pick one animal, though I do seem to have illustrated rather a lot of puffins, foxes, owls and highland cows.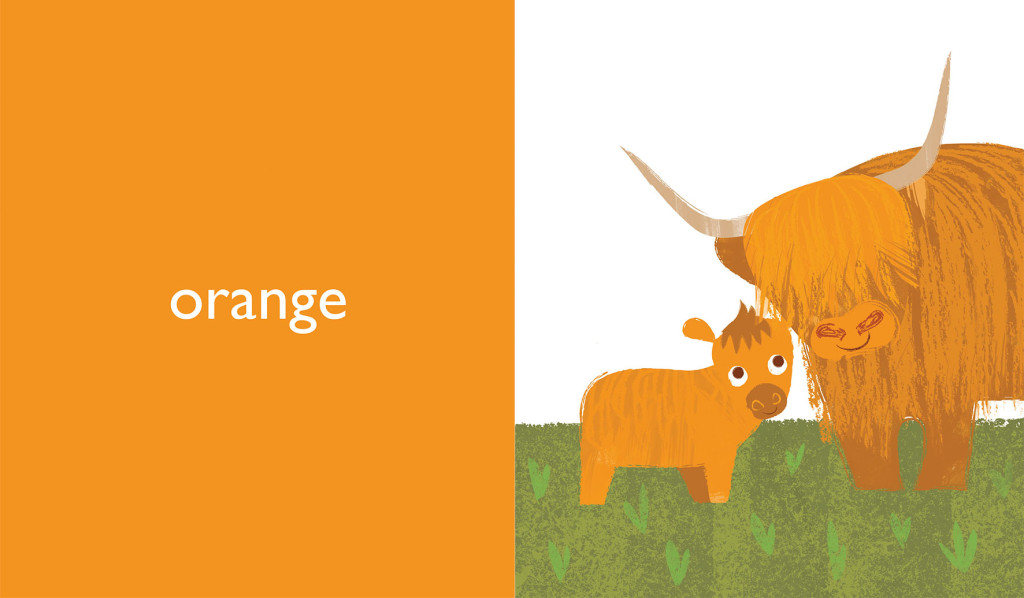 Your wee highland cows are fantastic, they're definitely our favourite ­– what are your favourite illustrations from each of the board books?
I think the fishing boat is my favourite from My First Scottish Things That Go.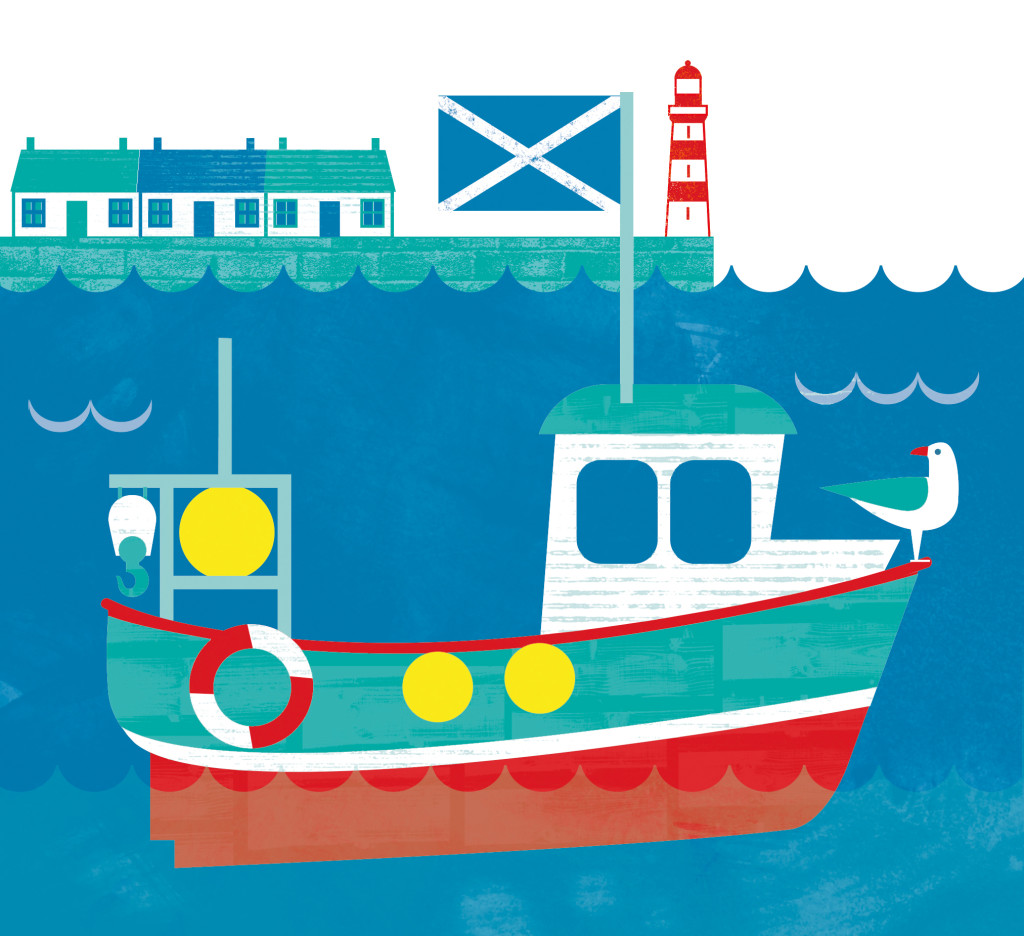 And Nessie from My First Scottish Colours.
Good picks – Nessie will always have a special place in our hearts too! Can you tell us about where you like to work on your illustrations?
In an ideal world a stand-alone studio overlooking fields. However, I have two lovely little ones that keep me close to home, so that is where I work . . . for now.

It's lovely to see Oscar enjoying My First Scottish Colours! Elizabeth looks quite fond of My First Scottish Things That Go too… Your little ones have only come into your life the past few years. Have you found that becoming a mother has changed how you approach or think about your artwork? And if so, in what ways?

I really worried about losing creativity and drive when I was pregnant with my first child. I heard how tiring and all-consuming it can be. For me, being pregnant was certainly both of those things, but it also seemed to make me more creative. I barely slept for 9 months, so I used that time to work! Now I'm lucky to have two beautiful children under 3 years of age; the major difference in my approach is that I only work when they allow it! Reading bedtime stories to them has really had an impact on my artwork, as I pick up on the things they engage with and want to put more of those elements into my work. I like to think my work has progressed since having children . . . though it has certainly slowed a little!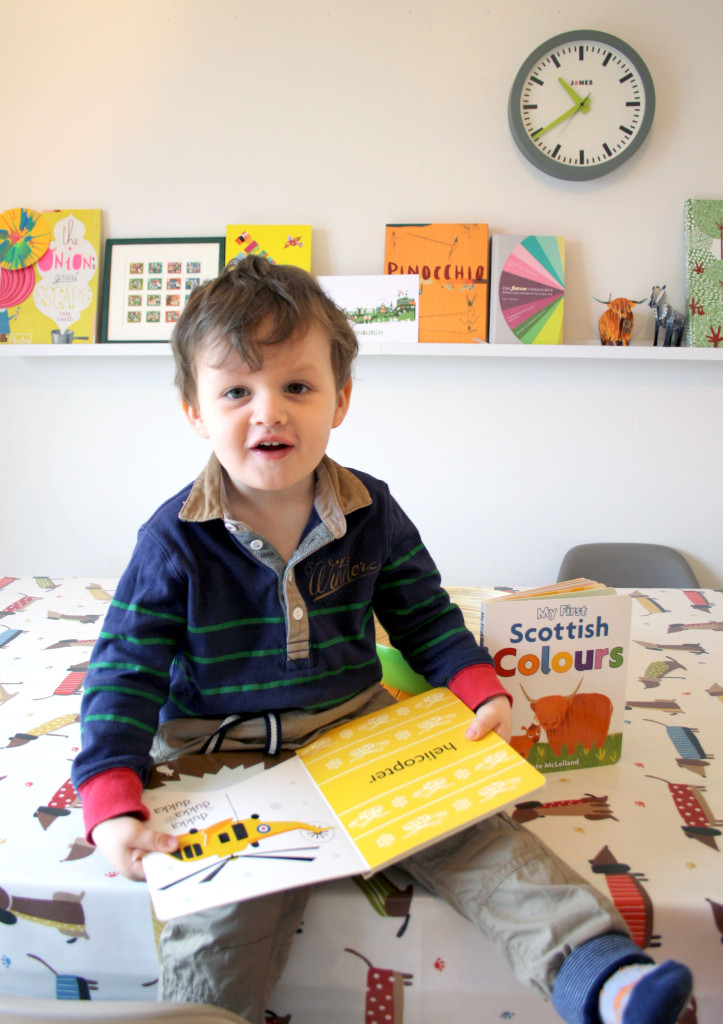 We think you're right: having such close contact with the little ones you're illustrating for can only be a good thing. So what made you want to become an illustrator?
I used to illustrate stories I made up when I was little but I honestly never thought I could do it for a living. I studied to be a designer as I thought this was more of a 'proper job'. However, after working with some wonderful illustrators I realised it was possible to have a career as an illustrator – you just need to be very self-motivated!
Brilliant advice, Kate! If you could, what words of wisdom would you give to your younger illustrator-self?
Draw everyday, and draw just about anything. It is a skill that is so important and like most skills, it improves with practice and time.
That's definitely a good idea for everybody that wants to become a professional illustrator. Which illustrators, artists or designers influence your work and in what way?
I really couldn't pick just one, there's a few that have influenced me over the years:
There's Arthur Rackham – his work is miles apart from mine, but I love looking at it especially his fairy tale pieces. Also, Mary Blair. Her work is becoming more and more popular as people have become aware of her impact on earlier Disney movies. She had an incredible eye for colour. I also love Marta Madureira. She's a Portuguese artist and illustrator who does wonderful mixed media work. And of course my idol, Beatrix Potter. I could probably rant on about what an amazing person she was for a very long time. Her tales were amongst my favourites as a child.
Some fascinating choices to get some inspiration from. Thanks for taking the time to talk with us, Kate!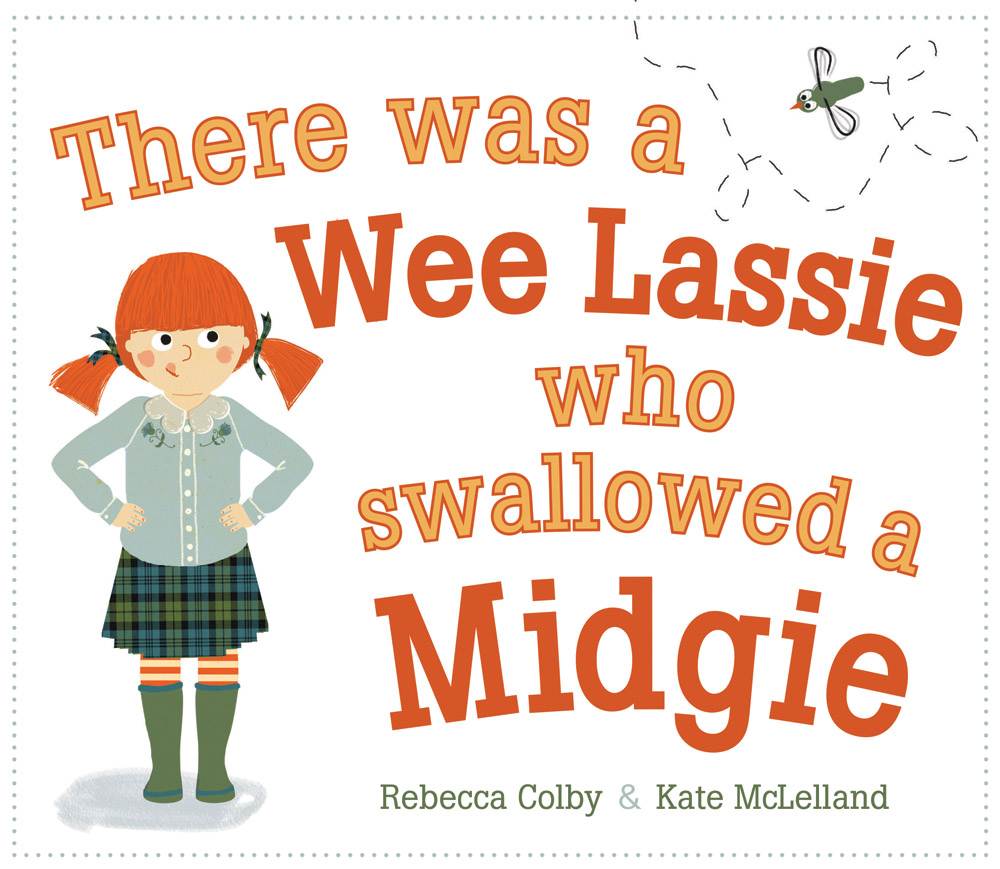 Kate McLelland completed her Theatre Design degree at Wimbledon School of Art in London and her MFA in Illustration at Edinburgh College of Art. Along with My First Scottish Things That Go and My First Scottish Colours, Kate has illustrated There Was a Wee Lassie Who Swallowed a Midgie, a much-loved children's rhyme with a Scottish twist!