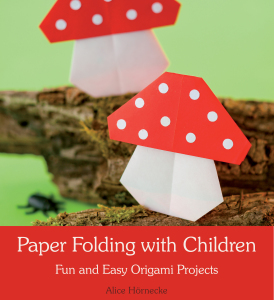 Winter might mean rainy days, but that needn't mean afternoons of boredom. Here to help is our brand new craft book, Paper Folding with Children. With easy-to-follow tutorials and lots of colour photographs, it's full to the brim with bright, fun origami projects for children.
So make the most of that rainy day and try one of our easy paper folding projects here – you could even put on your wellingtons and take these ducks out for a swim!
Origami Ducks (Level: Starting Out)
Symbols
Fold in the direction of the arrow:
Turn the figure over:
Types of folds
Valley fold: fold the sheet of paper down the middle as if you're closing a book.
Mountain fold: fold the edges of the paper in the opposite direction.
Instructions
You will need:
Yellow origami paper or waterproof paper (if you want your duck to really float), 15 x 15 cm (6 x 6 in), or 20 x 20 cm (8 x 8 in)
Coloured pencils
Googly eyes, glue
1. Place the paper coloured side down. Fold the paper in half diagonally and unfold again.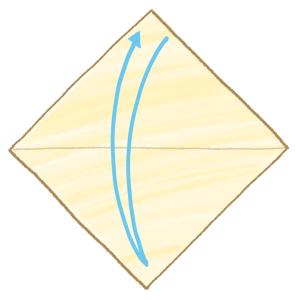 2. Fold the top and bottom corners inwards to meet along the centre line. This will form a sideways kite shape. Flip the figure over and fold the long left corner over to the right corner, then fold the point back on itself to the folded edge, as shown.
3. Mountain fold the figure in half lengthways along the original crease.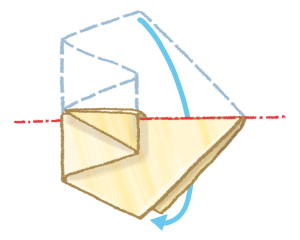 4. Holding the main body firmly below the tail, pull the neck upwards and flatten. Then pull the beak outwards to the left and flatten.
5. To make a standing base, fold both bottom corners inwards to meet each other.
6. For some added detail, colour in the beak and glue on some googly eyes. Now it can swim away!
More about this book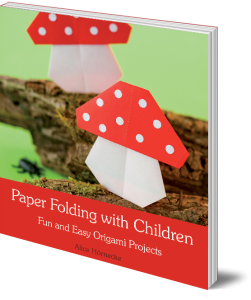 Did you enjoy this tutorial? Discover lots more origami projects in Paper Folding with Children, available now from florisbooks.co.uk and all good craft bookshops.
This book demonstrates 26 fun and imaginative projects, each with straightforward diagrams and tips that will guide crafters from start to finish.
Activities are graded by difficulty level from 'starting out' to 'experienced'. Ideal for teachers or parents with children aged 5 and up.