We were thrilled to be featured in an article in The Herald newspaper following the announcement that we published all three books in the shortlist for the Scottish Children's Book Awards 2013 Younger Readers category (8-11 years old).
All the Floris team are proud of our three talented shortlisted authors Caroline Clough, Janis Mackay and Daniela Sacerdoti.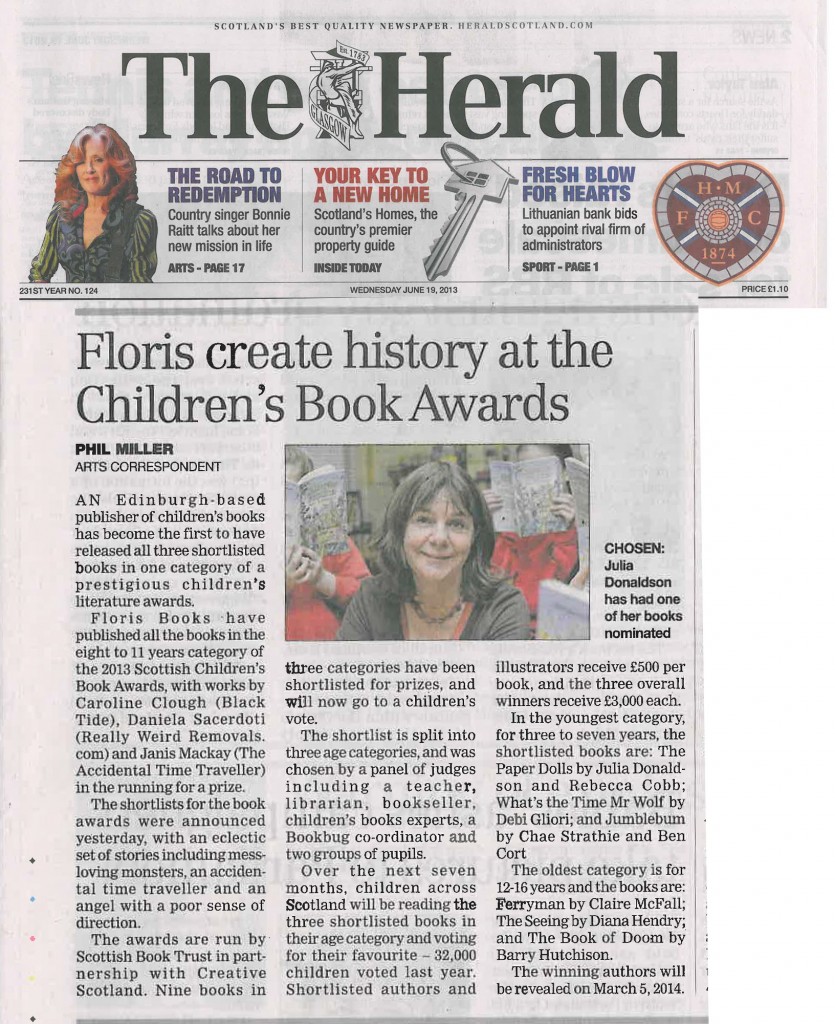 You can read the full article on The Herald's website. The announcement of the shortlist was also covered by the Guardian.co.uk, the Evening Times (Glasgow), the Daily Record (Scottish edition), the Edinburgh Evening News, the Metro, My Turriff and the Banffshire Journal.
We look forward to more headlines when one of our authors wins the Award next March.
Read all about the Scottish Children's Book Award shortlist announcement on our previous blog post.