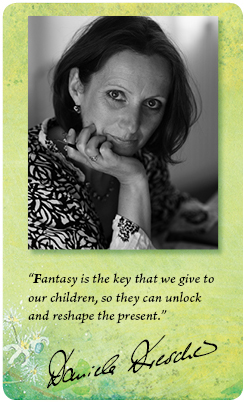 Daniela Drescher was born in Munich and trained in art therapy. She has worked with children for several years and is an illustrator for a parenting magazine.
She has written and illustrated many children's picture books, which are bestsellers in Germany, including In the Land of Fairies, Little Fairy Can't Sleep and the Pippa and Pelle board book series. She is also the illustrator of An Illustrated Treasury of Grimm's Fairy Tales. Daniela Drescher is married with four children.

Daniela Drescher Biography
Daniela Drescher's Childhood
Daniela Drescher was born in 1966 and grew up in the suburbs of Munich with her parents and younger brother. As a child, she enjoyed playing in the hedges around her house, where she could spend whole afternoons, imagining that the hedges were fairy castles and the home of fairies and elves.
Daniela loved art and painting from a young age. Drawing pencils, and later paintbrushes and watercolours, were her constant companions. She would draw and paint until her pictures started to "come alive" and tell stories of their own. As an adult, Daniela still draws fairies and elves as she imagined them as a child playing in the hedges.

Daniela Drescher and Therapeutic Painting
When she finished school, Daniela Drescher began to study art therapy. She worked with children doing therapeutic painting and drawing for ten years.
During this time Daniela also wrote poetry and she used her poems in her therapeutic work. She began to illustrate some of her poems and this work became her first children's picture book, In the Land of Fairies, which was published in 2004. Look out for the beautiful new edition in June 2021.

Daniela Drescher has created more than thirty children's books. Her books are inspired by nature and her images are full of detailed flowers, trees, fruit and berries, and animals. Her books introduce children to nature as a diversely populated world, full of birds, animals and plants.
Below is a list of Daniela's books in English, available from Floris Books.
---
Meet helpful dwarfs, mischievous gnomes and powerful fairy folk in this sumptuous anthology of classic European folk tales.
---
In the land of fairies the seasons fly by as the fairies dance with butterflies, sing with birds and watch over their animal friends.
---
This magical book reveals the secret world of the elves and their animal companions, in amongst the tree roots and fields. We see them at work and play through the seasons.
---
Full-spread watercolour illustrations reveal the secret watery world of the merfolk in amongst the lilypads, reeds and rushes. Their magical world is shown through the seasons.
---
Faith, the little fairy, can't get to sleep. It's a lovely summer's night and magic is in the air, so she flies off to see who else is still awake.
---
Faith, the little fairy, gets lost in a snowstorm and is blown far away from home. Her poor, thin wings are freezing! But soon help comes from unexpected place in this lovely Christmas tale.
---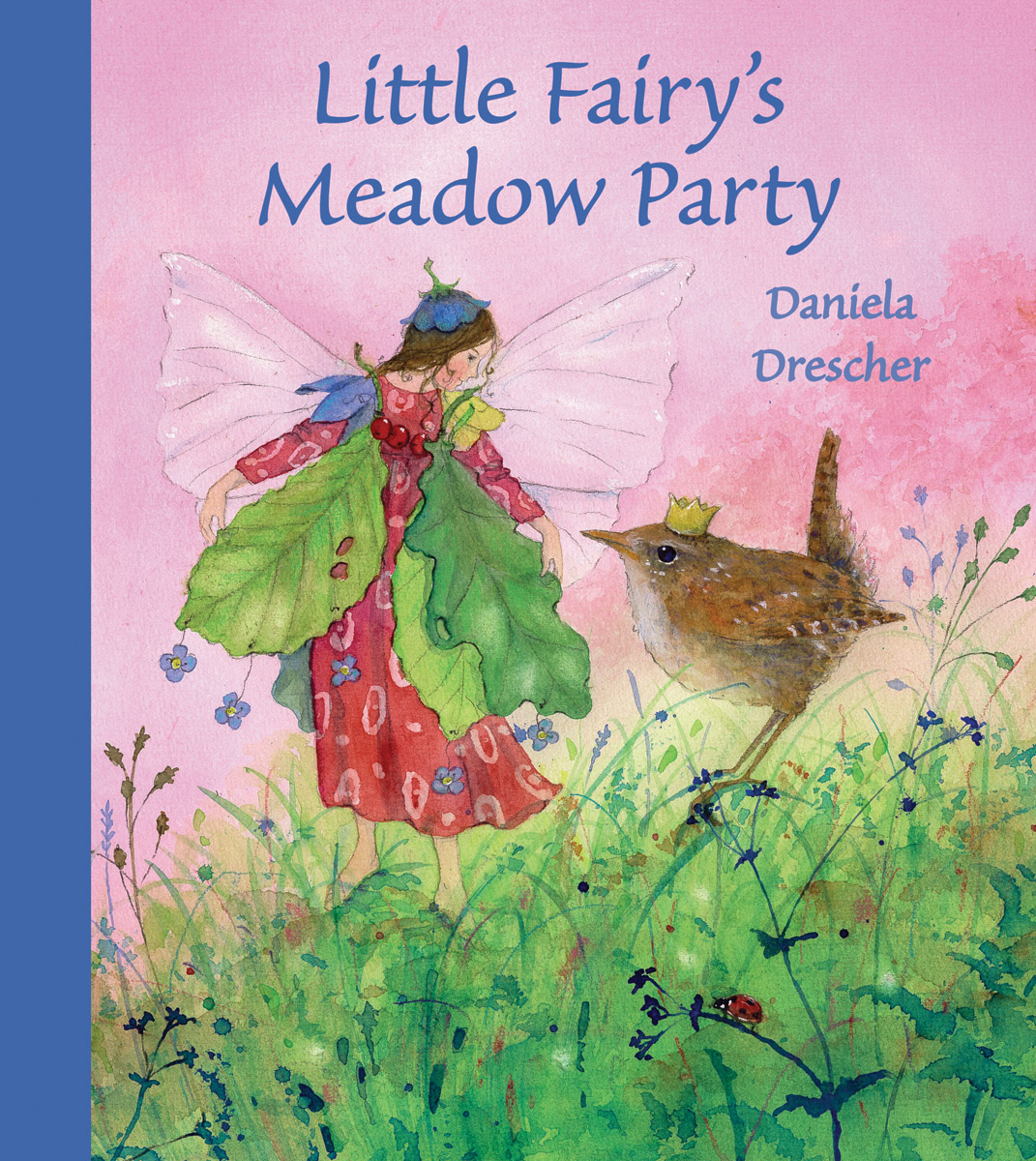 Faith, the little fairy, and her animal friends have been invited to Queen Wren's Meadow Party. But she needs a very special dress to dance in. Can she make a dress from berries and nuts, or flowers and mushrooms? Nothing seems right until she meets the moon, who has a wonderful gift for her.
---
Faith, the Little Fairy, wants to help her friend Mole's wish come true in this magical book of transformation.
---
Pippa and Pelle wake up on a sunny summer's day looking for an adventure. Exploring the meadow they meet new animal friends and learn about their homes – the snail in his shell, the frog in his pond and the beetle in his home made of leaves. But as night falls they are grateful to return to their warm, cosy home in the strawberry patch.
---
A sparkling winter tale featuring two adorable little folk, Pippa and Pelle, who find out how their animal friends cope with the snow.
---
It's sunny summertime and Pippa and Pelle are looking forward to a season full of fun. With backpacks filled with tasty treats, they are ready for adventure.
---
It's spring and Pippa and Pelle are planting their garden in this beautifully illustrated seasonal story filled with flourishing flowers and creeping insects.
---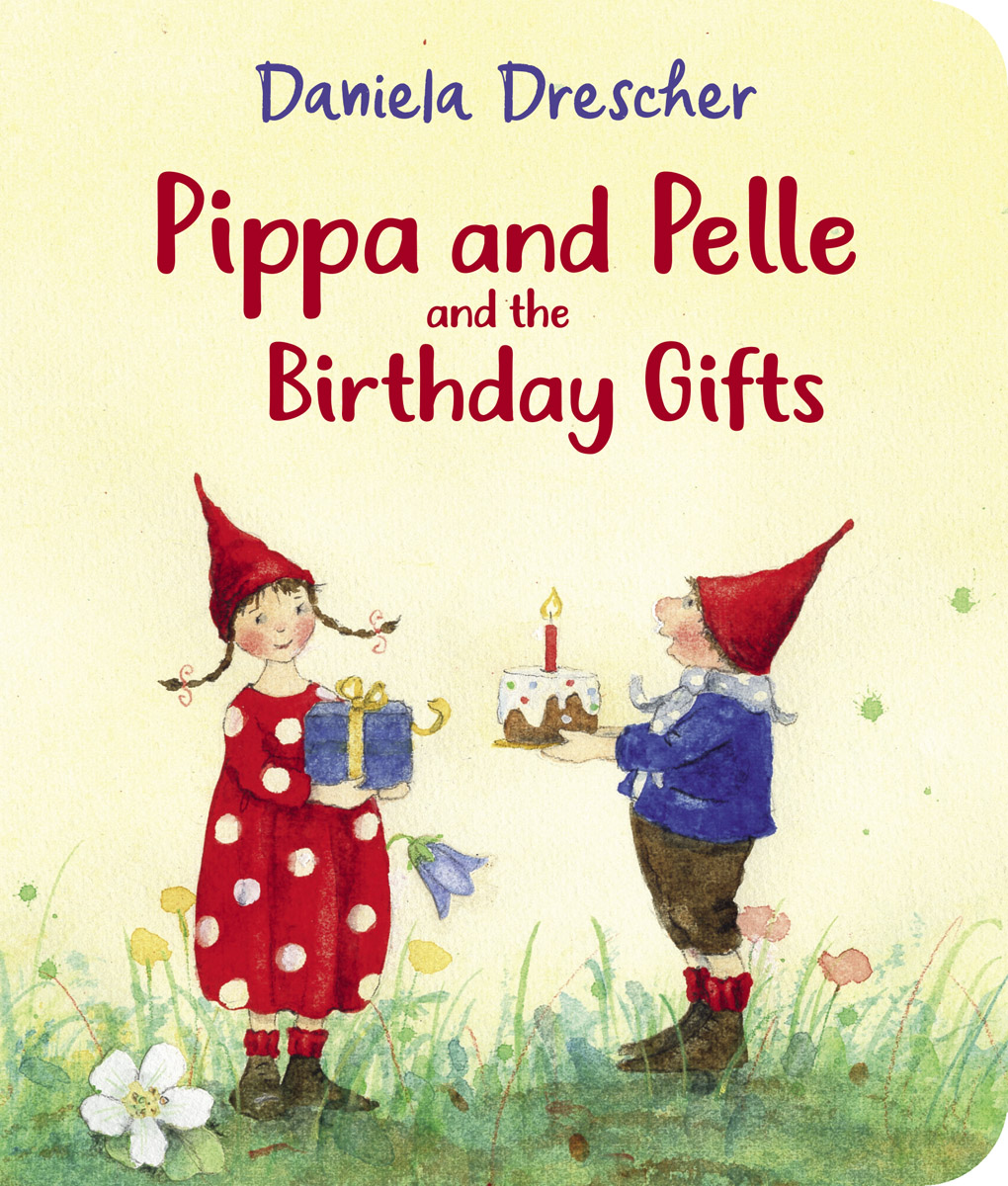 Young children will love joining in the birthday fun as Pippa and Pelle celebrate the gifts of nature in this bright and joyful birthday board book.
---
It's winter and Norbert the gnome is worried that his animal friends won't have enough to eat. He decides to bring them each a delicious gift in this sweet seasonal story about kindness.
---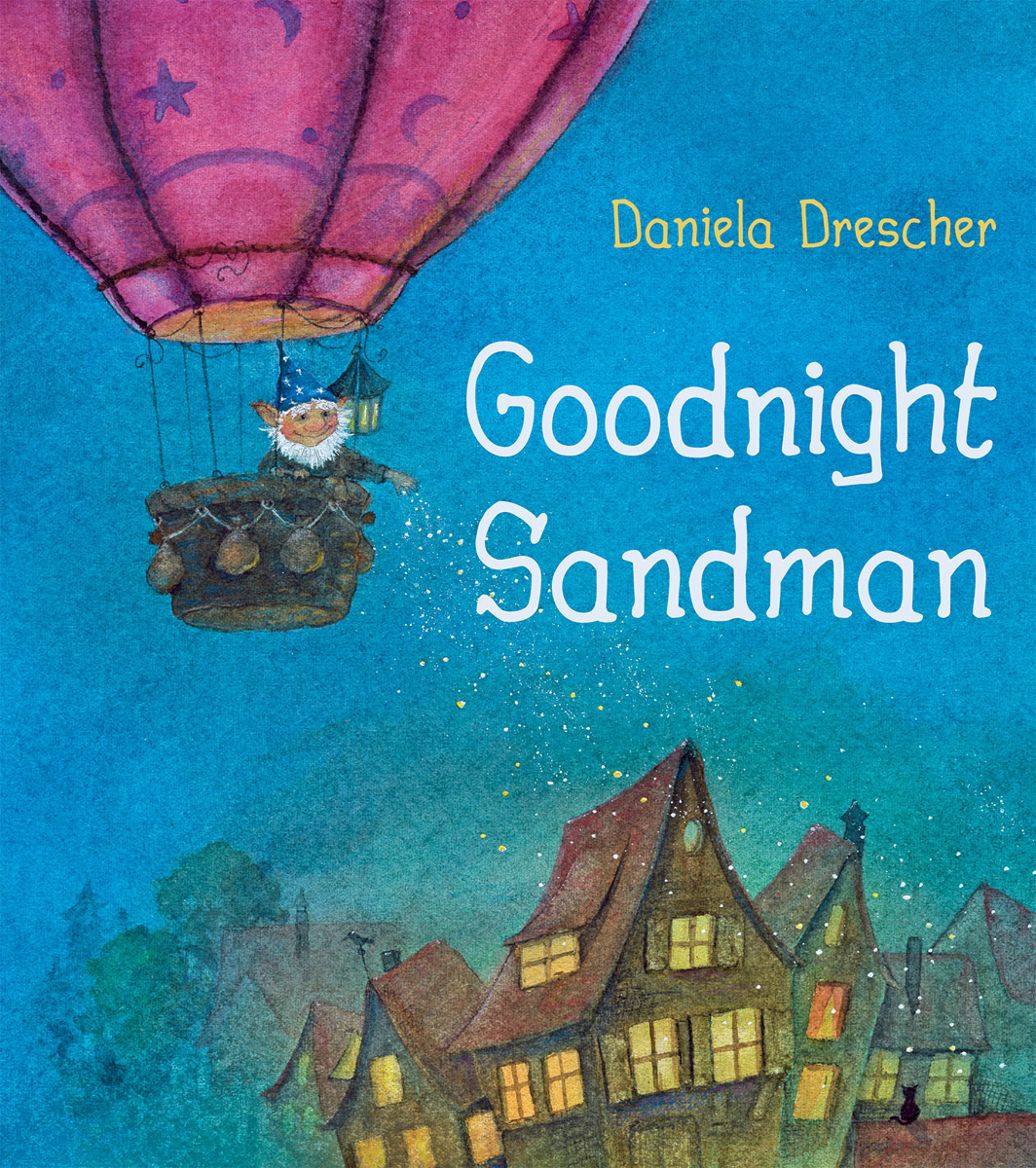 Goodnight Sandman (Als der Sandmann fast verschlafen hätte, 2017)
Can Jacob the Sandman collect the magic dream sand so that the children of the world can dream happy dreams? A beautiful bedtime tale with luminous illustrations.
---
This lift-the-flap book explores the world of elves and fairies, and there's lots to discover! Lift the three or four flaps on each page to find out what's hiding in the old tree, in the nest, in the grass or under the leaves.
---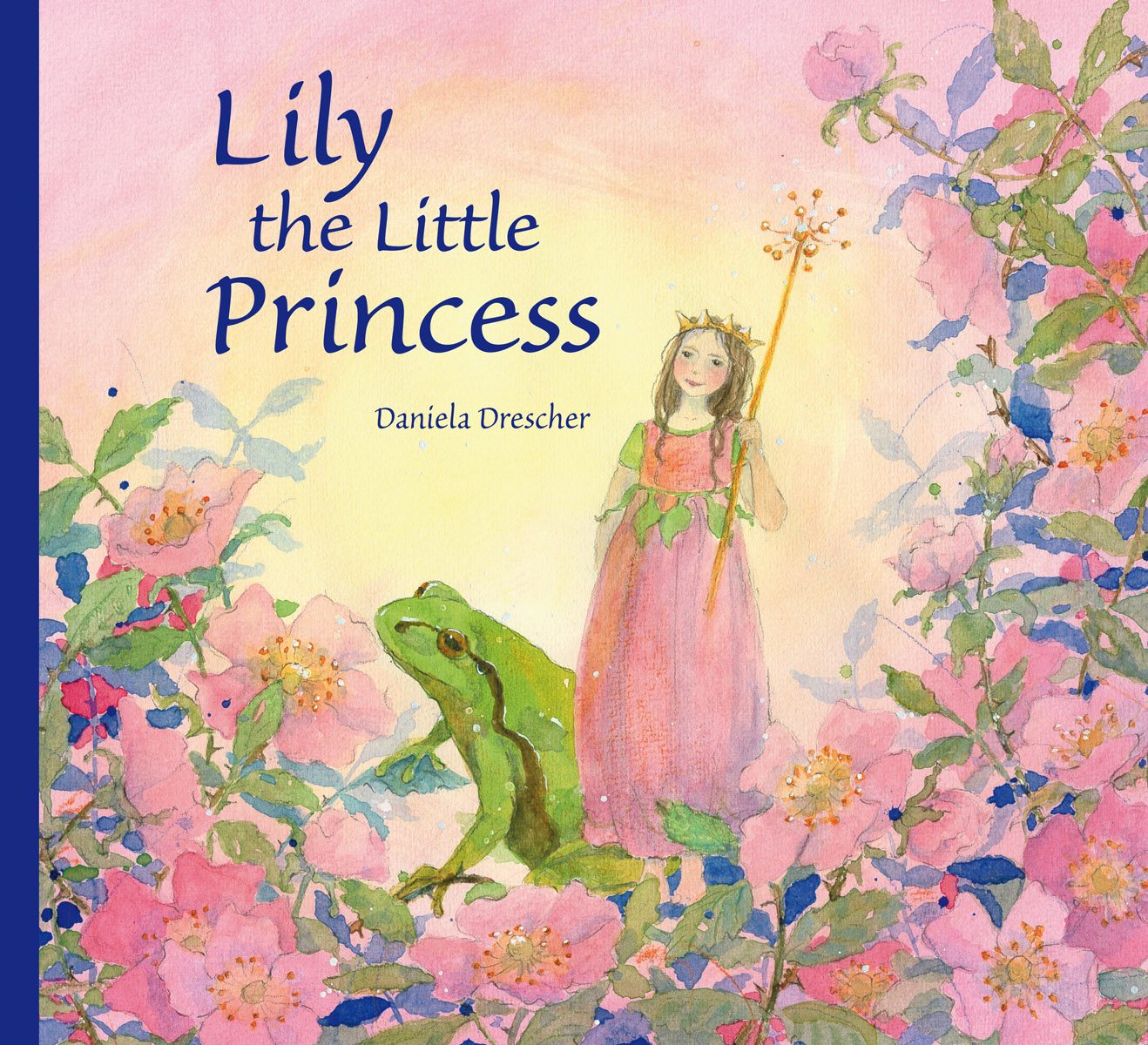 Lily the little princess loves to dance with her animal friends in the summer. But when winter comes her playmates all go to sleep, or fly away to warmer places. In spring, Lily sets off through the forest in search of someone like her, someone who also wants to play in the winter.
---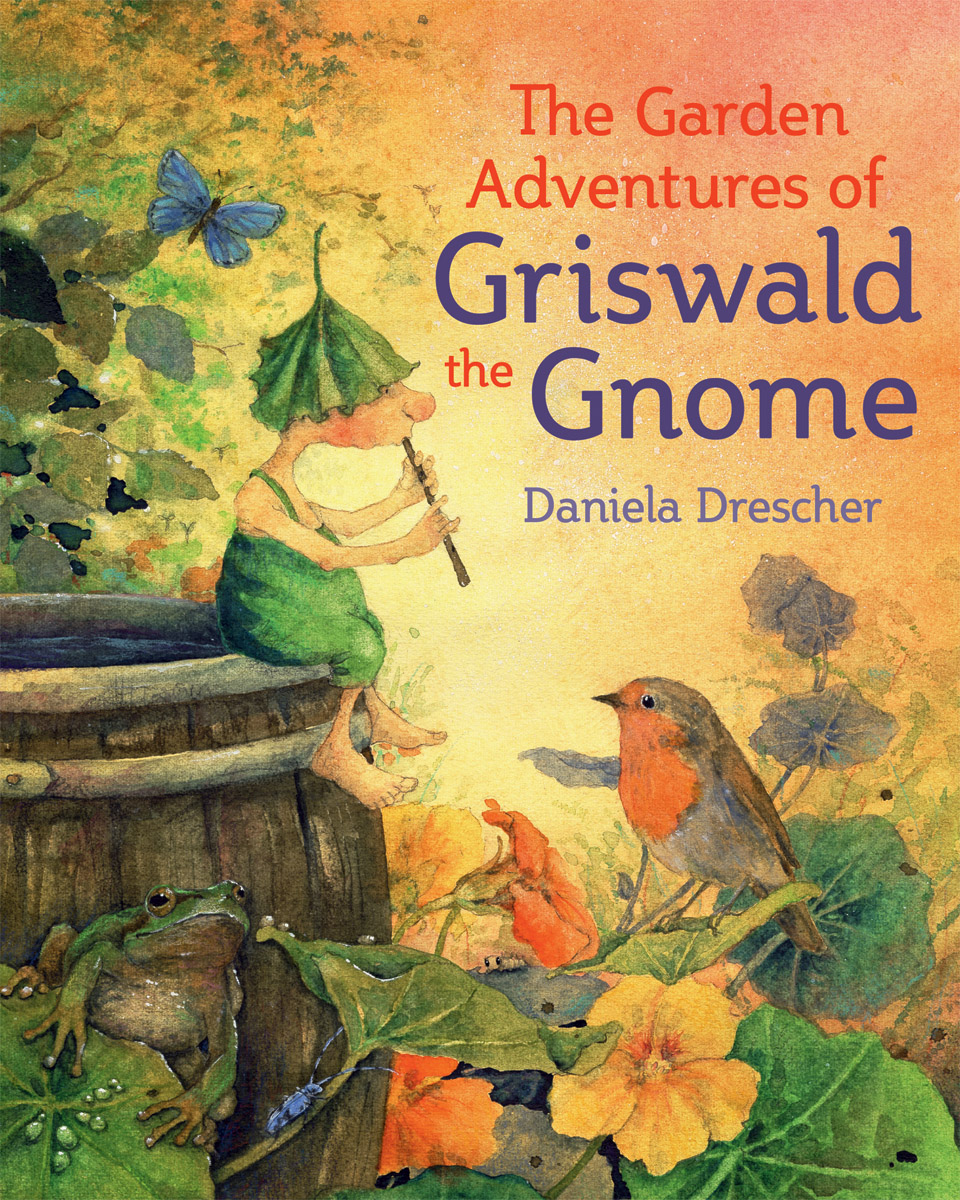 Griswald the gnome makes friends and has fun adventures in this beautifully illustrated and delightful chapter storybook.
---
Two hundred years ago, the Brothers Grimm published their famous collection of folk tales, including these thirty much-loved stories. This sumptuously illustrated collection of essential Grimm classics includes stories every childhood needs: 'The Princess and the Frog', 'Little Red Riding Hood', 'Sleeping Beauty', 'Cinderella', 'Rumpelstiltskin' and dozens more.
---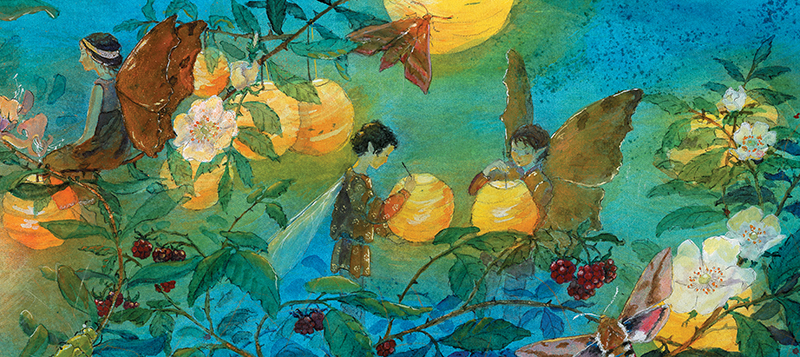 Discover more children's authors
We've got more children's authors and illustrators you'll love: visit our Elsa Beskow Author Page
and Sibylle von Olfers Author Page for more wonderful picture books.