Isabel Mary Wyatt (1901-1992) was an English children's author, and a well-known collector and re-teller of stories for children. She spent many years teaching young children and was co-director of studies at Hawkwood College in Gloucestershire until her retirement in 1965. Some of her best-known books include The Seven-Year-Old Wonder Book, Legends of King Arthur, Magical Wonder Tales and The Kingdom of Beautiful Colours.
Isabel Wyatt, 1901-1992: Biography
Isabel Wyatt's Early Life
Born on 22 October 1901, Isabel was the youngest of three children. She spent her schooldays in Walsall, before attending Birmingham University where she met her future husband Charles Wyatt.
Isabel Wyatt and Anthroposophy
Isabel's long association with Somerset began when Charles took up his first teaching post in the small town of Langport. Some years later, Isabel began to visit Michael Hall School as a voluntary social worker; the school had been evacuated near to her home in Minehead during World War II. Michael Hall and its ethos made a deep impression on her, and it was here that Isabel first encountered anthroposophy through Cecil Harwood, General Secretary of the Anthroposophical Society in Great Britain.
Eagerly reading the many books and lecture cycles loaned to her by staff at Michael Hall, her experience with anthroposophy was to shape the latter half of Isabel's life. In 1948, teacher Margaret Bennell founded Hawkwood College near Stroud in Gloucestershire as an international centre for the study of anthroposophy. Isabel joined her there and worked closely with Margaret to produce joint lecture courses. She remained at Hawkwood as co-director of studies until her retirement in 1965.
During this time, Isabel published a number of children's collections and non-fiction books with Lanthorn Press, and was well known for her interesting articles in Anthroposophical Quarterly. After her retirement, she remained near to Hawkwood College and continued to write and study.
Isabel Wyatt died on 9 July 1992.

Isabel Wyatt is known for her magical storytelling style, and for her love of historical tales, legends and myths. She wrote more than a dozen children's collections, some of which are listed below.
---
A collection of thrilling Norse tales of war and love, magic and destiny by renowned storyteller Isabel Wyatt. Includes the epic sagas The Saga of King Ragnar Goatskin, The Dream of King Alfdan and Thorkill of Iceland.
---
A heart-warming and inspiring picture book adaptation of the classic fairy tale, accompanied by ethereal watercolour illustrations by Waldorf artist and teacher Sara Parrilli. In this story a young prince discovers that shortcuts have consequences. Can he learn the value of hard work?
---
(First published as The Book of Fairy Princes) (1949)
The King must go on a long journey, and so asks his four sons to care for the kingdom of beautiful colours. But the youngest prince has his own ideas about how that should be done... The Kingdom of Beautiful Colours is just one of seven wonderful tales in this collection full of ivory towers, great forests, golden lands and the star of the sea.
---
(First published as King Beetle-Tamer And Other Light-Hearted Wonder Tales) (1980)
If Orfeo is to be king, his mother decides, he must sleep outside. And so Orfeo sleeps in the meadow and becomes friends with the animals, birds, insects and beetles. Then one day, he agrees to help a jackdaw return a ruby ring to a princess... King Beetle Tamer is just one of fifteen magical wonder tales in this collection full of magic and unicorns, fairies and palaces, roses and gold.
---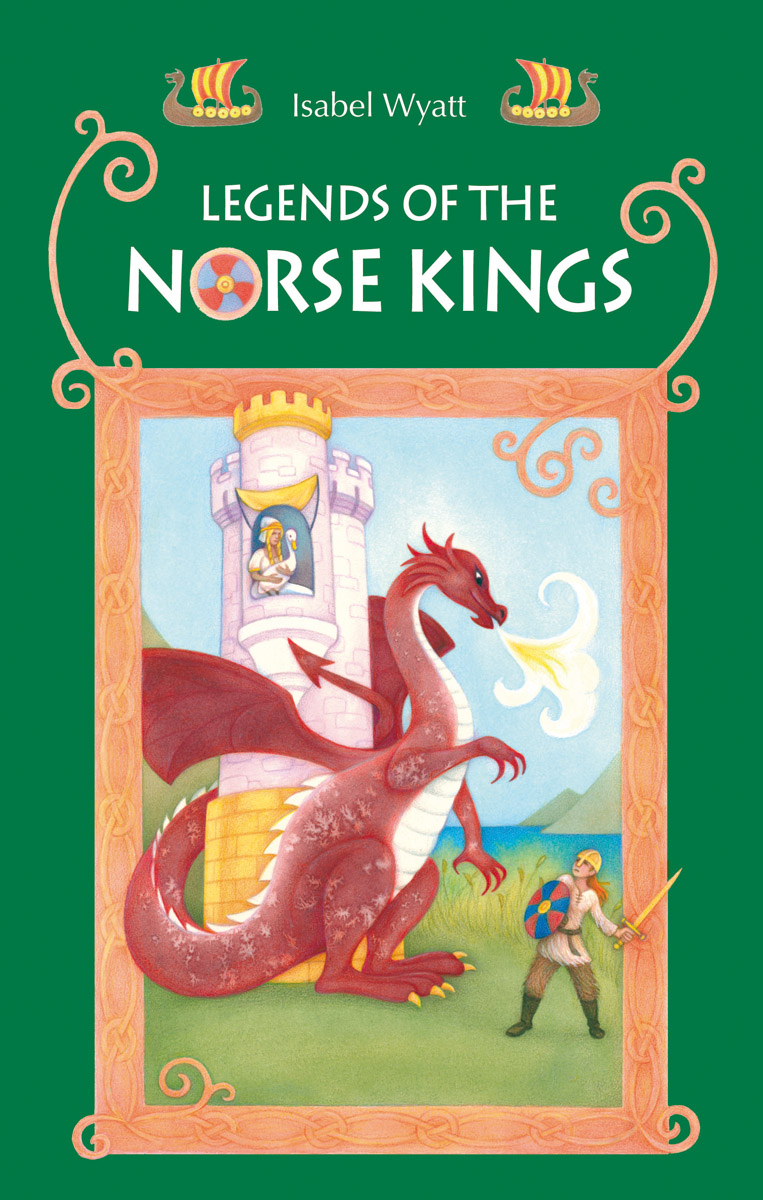 These stories of Norse kings, beautifully retold by Isabel Wyatt, are drawn from the sagas recorded by the historian Saxo Grammaticus and other Scandinavian writers of the Middle Ages.
---
This collection of stories is based upon tales told by the Buddha to his monks 2,500 years ago. Isabel Wyatt's enchanting retelling conjures up a rich world of eastern legend, ruled by courtly kings and wise men, and populated by brave princes, faithful elephants and cunning monkeys. The stories tell of great adventures and heroes, of danger and courage, and most importantly of how wisdom and thoughtfulness always triumph over selfishness and greed.
---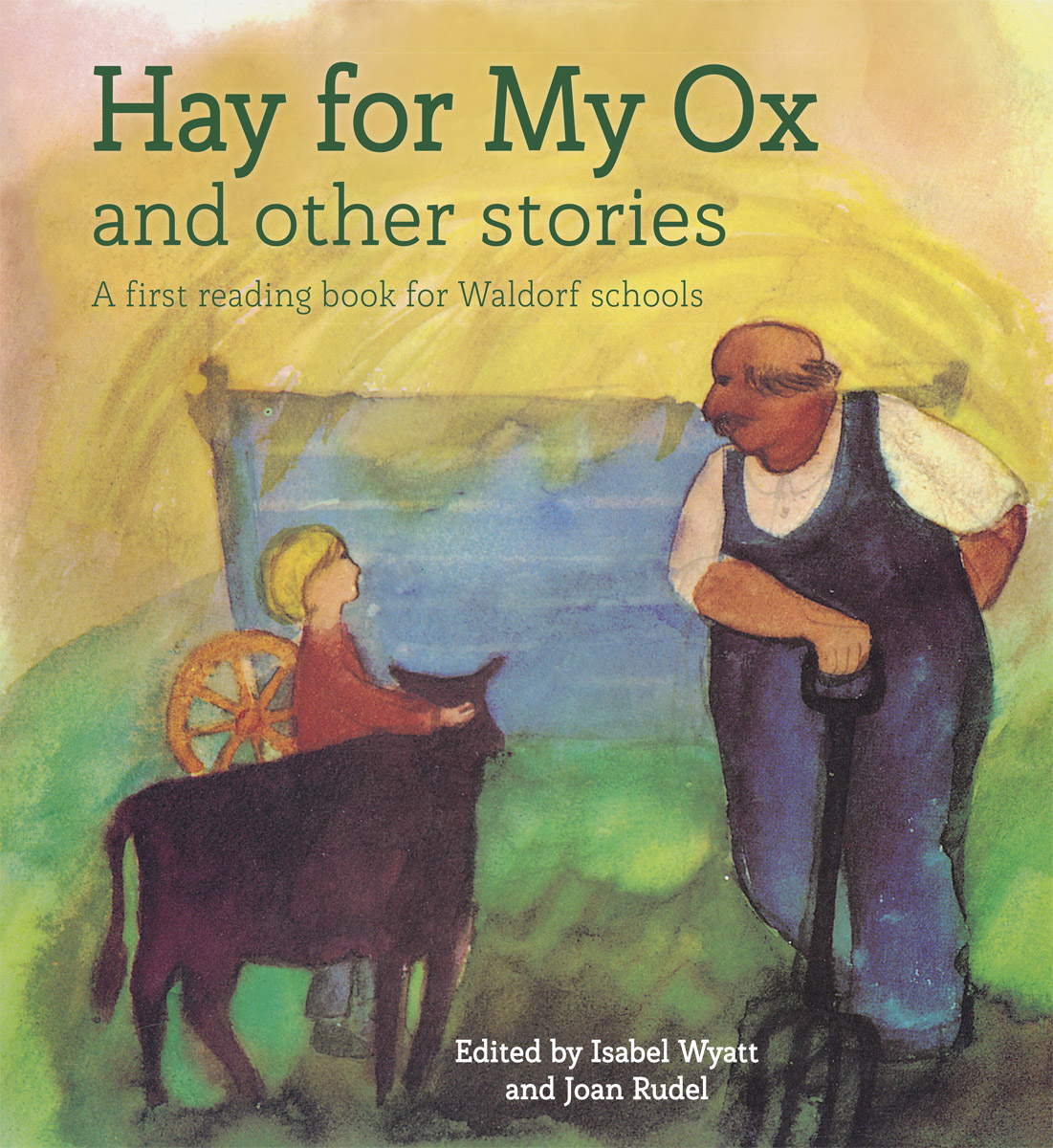 This classic early reading book for Steiner-Waldorf schools includes The Prince Who Kept Pigs, The Tree of Three Cries, The Giant and the Child, The Fork-Tail and the Rams, and The Monkey and the Pea.
---
After nine years of siege and fighting, the Greeks are finally returning home. But one of the Greek heroes, Odysseus, offends the Sea-God, who sends storms and waves to keep him from arriving home for ten years. In this thrilling story, we follow Odysseus's trials and adventures as he faces one danger after another on his long journey.
---
(First published as Tales the Harper Sang) (1978)
Enter a world of duels and jousting, where knights battle to protect the honour of fair maidens and defend King Arthur's castle. Knights meet in fellowship at Camelot, and are entertained with feasting and pageantry. Honour and chivalry are valued above all else, and courageous knights fight strange, unearthly foes to prove themselves worthy of a place at King Arthur's table.
---
These powerful tales of Norse heroes and villains, love and daring, power and cunning, beautifully retold, are drawn from the collection of tales compiled by Saxo Grammaticus and other early Scandinavian writers.
---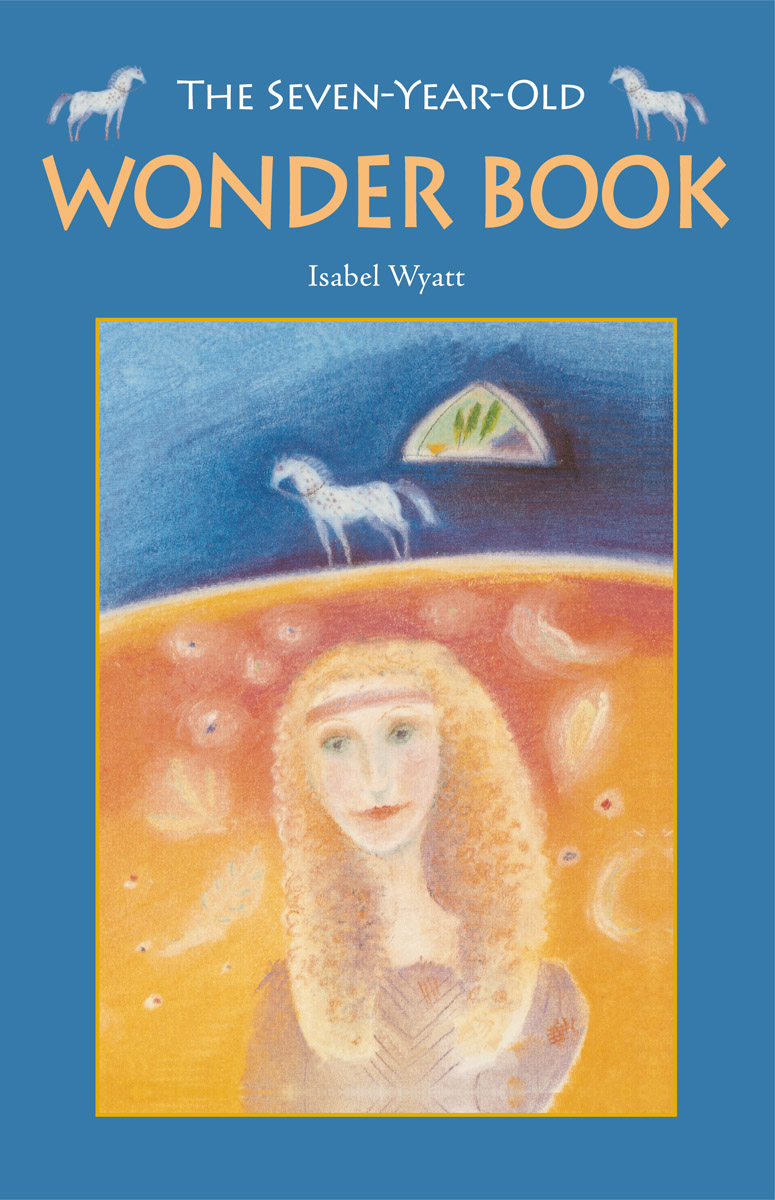 Every night, before Sylvia goes to sleep, she whispers a magic spell to the rhyme-elves. In the morning her Wonder Book is filled with beautiful pictures and poems of her adventures and the extraordinary stories she has heard... This enchanting collection of tales, charmingly told by Isabel Wyatt, takes us through the highlights of the year as Sylvia and her friends celebrate festivals and birthdays.
---
Books not currently available:
Thorkill of Iceland: Viking Hero Tales(1997)
Stars' Roundelay (1985))
From Round Table to Grail Castle: Twelve Studies in Arthurian and Grail Literature in the Light of Anthroposophy (1979)
Shakespeare's Flowering of the Spirit (1971)
---