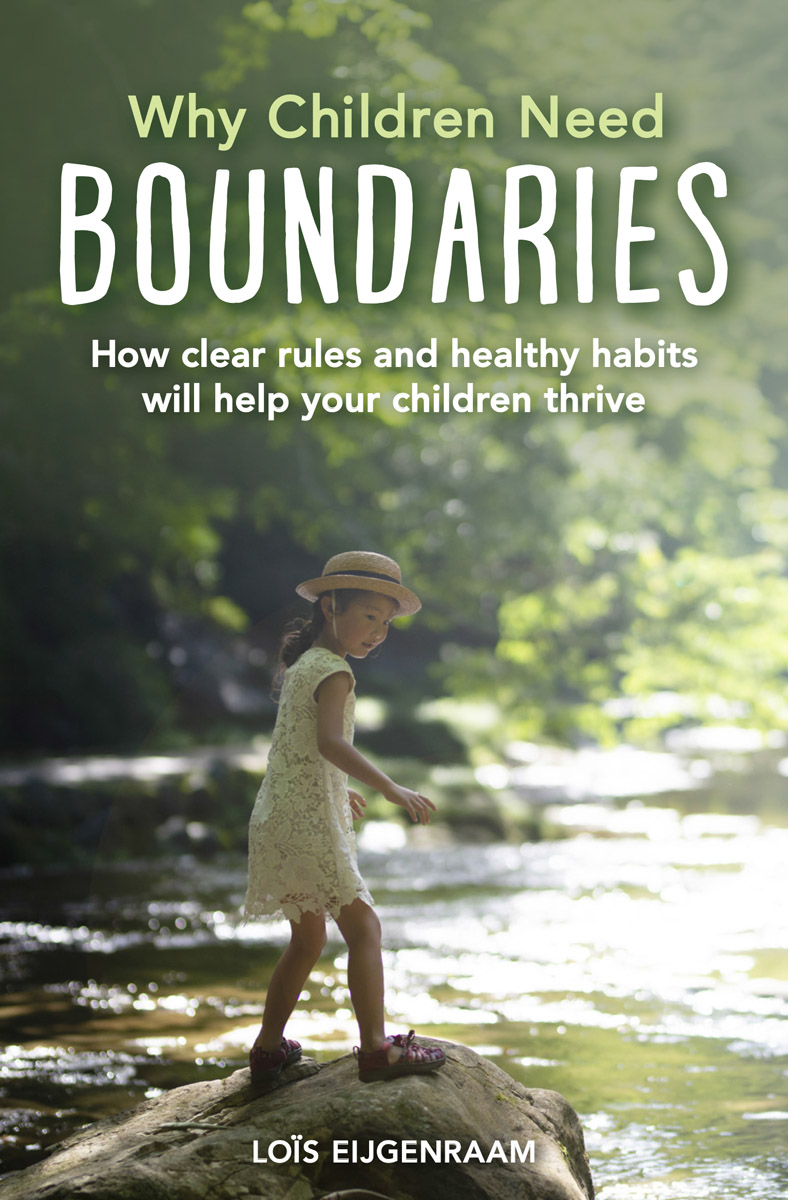 ---
Why Children Need Boundaries: How Clear Rules and Healthy Habits will Help your Children Thrive by Loïs Eijgenraam offers practical advice on appropriate boundaries and healthy habits for children of all ages – from babies to young adults.
In this extract from the chapter, "Twelve Golden Rules" Loïs shares advice for parents on the importance of rest, regularity, and respect.
Rest
To be at rest, or at peace, means to be still. It means being attentive to what is – in other words, being present. Rest is not boring, in fact, it can be dynamic.
Rest plays an essential part in bringing up children, or during self-education. 'The grass does not grow faster if you pull on it' is an apt phrase translated from Dutch. Everything that is organic needs time to develop. The opposite of this is haste. Haste is not effective when raising children. As parents, we only make things difficult for ourselves if we raise children in haste. Rest gives presence of mind; we are there with our children with complete attention. People around us also notice and appreciate it. Life blossoms when there is rest and peace.
Regularity

Regularity and rhythm are closely connected. A family that has a rhythm, a regular routine, creates a strong foundation and supporting structure for their children. There may be times when life overflows, but there is always a regular pattern of life to return to.
Respect
'Respect is the purest form of love.' – Emmi Pikler
Respect in the context of parenting means that parents recognise and appreciate the authenticity of their children. They must accept that their children are not clones of themselves but independent beings. Respect also has to do with integrity, with the parents living according to the values of society so that, through imitation, children can begin to learn about them.
Backbone
The last word that should accompany you on your journey is backbone. Our backbone is made up of many different vertebrae that work together and thus allow a human being to stand tall and straight with two feet on the ground, strong between heaven and earth. Parents who show their children loving boundaries, but do not neglect their own self-development, build a strong inner backbone. This book has discussed various subjects that will help parents guide their children towards growing into healthy human beings with strong, flexible backbones: able to both take a stance on something and bend when asked.
We can think of this backbone like the mast of a boat. The mast is rigged with sails that fill with wind and carry the boat over the seas of life towards its goal. The mast should be just the right size for the boat and the sails, and the boat should be able to carry the mast and sails. While sailing, the parents adjust the size of the mast and sails. When circumstances change – say the weather turns out worse than expected – then the sails must be adjusted again. Boundaries, like the sails, should not be set too tight nor too loose, but just right.
---
Find out more about Why Children Need Boundaries and order your copy here. To receive information on our latest books on parenting, plus exclusive extracts join our Parenting and Child Health mailing list here.
Here's a selection of other parenting books you might find helpful:
Helping Children Form Healthy Attachments: Building the Foundation for Strong Lifelong Relationships by Loïs Eijgenraam – explores how the process of healthy attachment develops in young children (until six years old), what conditions are needed for becoming well bonded and how carers and educators can help in this important process.
Parenting with Values: 12 Essential Qualities Your Children Need and How to Teach Them by Christiane Kutik – discusses the essential qualities that children need, and explains how each one is learned and passed on from parent to child.
Growing Children, Thriving Children: Raising 7 to 12 Year Olds With Confidence and Awareness by Lou Harvey-Zahra – advice, practical tips and guidance to help parents face the challenges of these middle years with confidence.