Niles lives all alone in a big old house filled with memories of the people who used to live there.
One day, the boy from next door asks Niles to look after his plant. Reluctantly, Niles takes the pot of dirt. Can he remember how to care for something?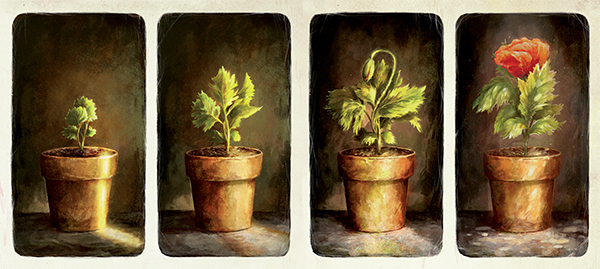 This beautiful and uplifting story of loss and hope by Martin Widmark is accompanied by stunning, atmospheric illustrations by Emilia Dziubak, which capture Niles's journey from loneliness to friendship.

'Widmark's melancholy story about loneliness gains atmosphere and, ultimately, lift from Dziubak's beautiful illustrations, hand-drawn using colored pencils. Children will pore over the details and delight as Niles banishes murky darkness with light. Lovely.'
— Kirkus Reviews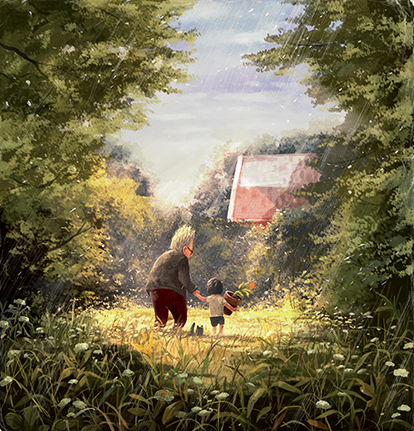 'Hand-drawn illustrations done in colored pencils are rendered in gloomy drab colors until the plant sprouts – then the light comes in. Niles washes windows, mops and cleans; his life has been transformed. The illustrations are dreamy, reminding me of Rembrandt, each one a work of art… Perfect.'
— Youth Services Book Review
'This is a wonderfully uplifting book about coming to terms with grief and loss, and the power of nature.'
— Juno
'Touching, sentimental story, with vivid, beautiful illustrations. Powerful story of loneliness, and how the smallest seed can bud into renewal, revival, friendship, and love.'
— Goodreads
'It's hard not to feel immediately drawn into this world and enraptured with its atmosphere.'
— Let's Talk Picture Books blog
'This was such a sweet book. The detail is AMAZING and I loved spending time on each page. The story made me tear up a little at the end, it was very uplifting and a wonderful read. I think both parents and kids will really enjoy reading this one together.'
— Cover2cover Blog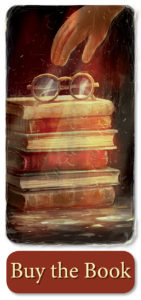 '[A] tale of hope for all ages, told with stunning illustrations… The illustrations and mystery flower will appeal to emerging readers and the story will capture the hearts of mature readers.'
— Goodreads/Twitter–NetGalley
'The narrative is crisp, unsentimental, and economical. A perfect marriage of text and illustration… This struck me as stunning; as a story, as an example of poetically crafted storytelling, and as a work of art. The author is widely celebrated in his native Sweden, and it's a delight to have this translation now available. This is not only a wonderful book for the family shelf, it should have pride of place.'
— Goodreads/NetGalley
'Uplifting and meaningful… The text is simple and the pacing just right… Encouraging and hopeful, The House of Lost and Found is an excellent resource for children to understand and empathize with individuals dealing with grief.'
— RedCapeTales.com