When we send a book to the printers, we can choose from lots of different cover effects to make our books look as attractive as possible. The kind of cover finishes chosen depends on the genre, look and customer of the book. Here's a short guide to the different types we use and why we use them.
Firstly we have to decide whether the cover will have matt (flat) or gloss (shiny) lamination. You can choose to have neither, leaving the cover card uncoated, allowing the texture of the card to come through. Matt and gloss lamination have different impacts on the colours used in the cover illustration so we must take that into account when making a choice.
Matt Lamination
Matt lamination gives a nice, non-glossy look and feel to a book. We use this effect on some of our adult non-fiction titles like The Illusion of Separation.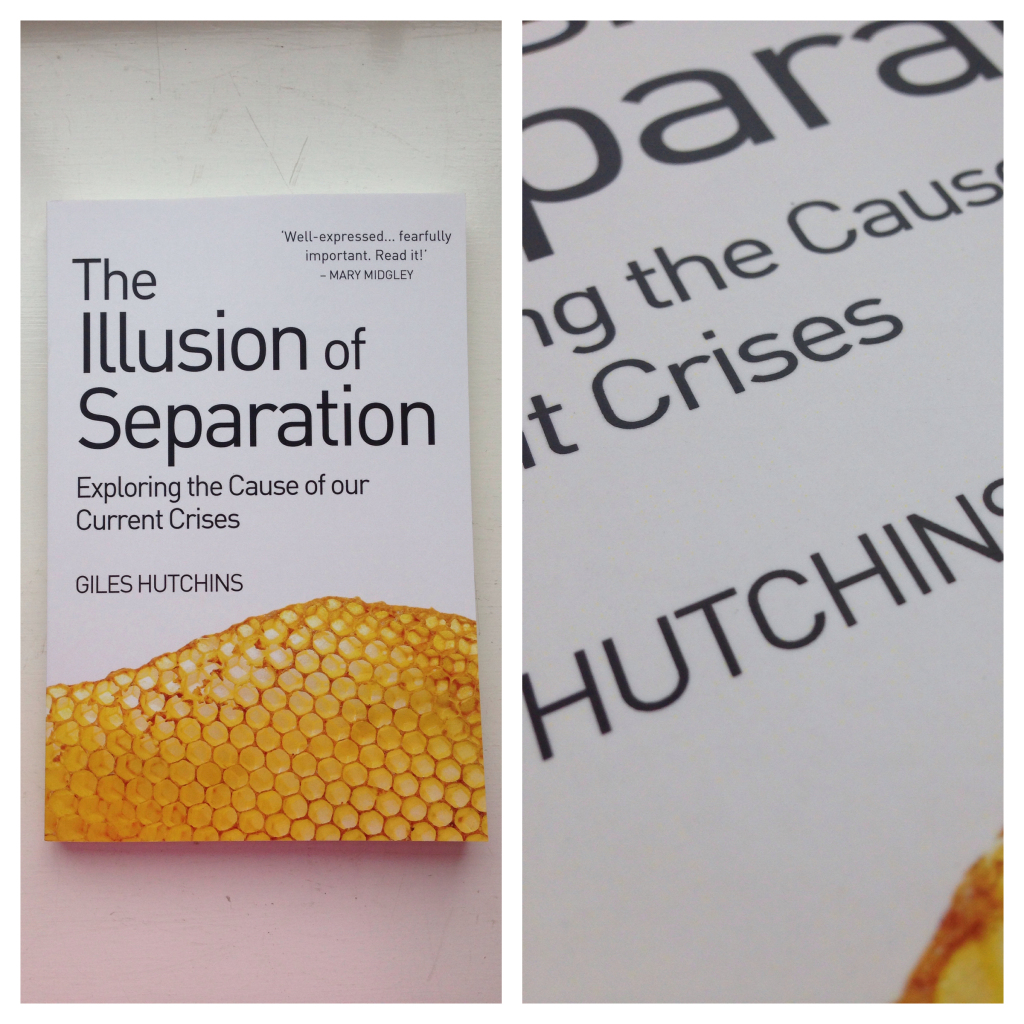 We sometimes use this effect on our Kelpies books, like How to Make a Golem and Terrify People. Usually we like to use matt lamination coupled with other effects (see below) to draw attention to certain features of the cover.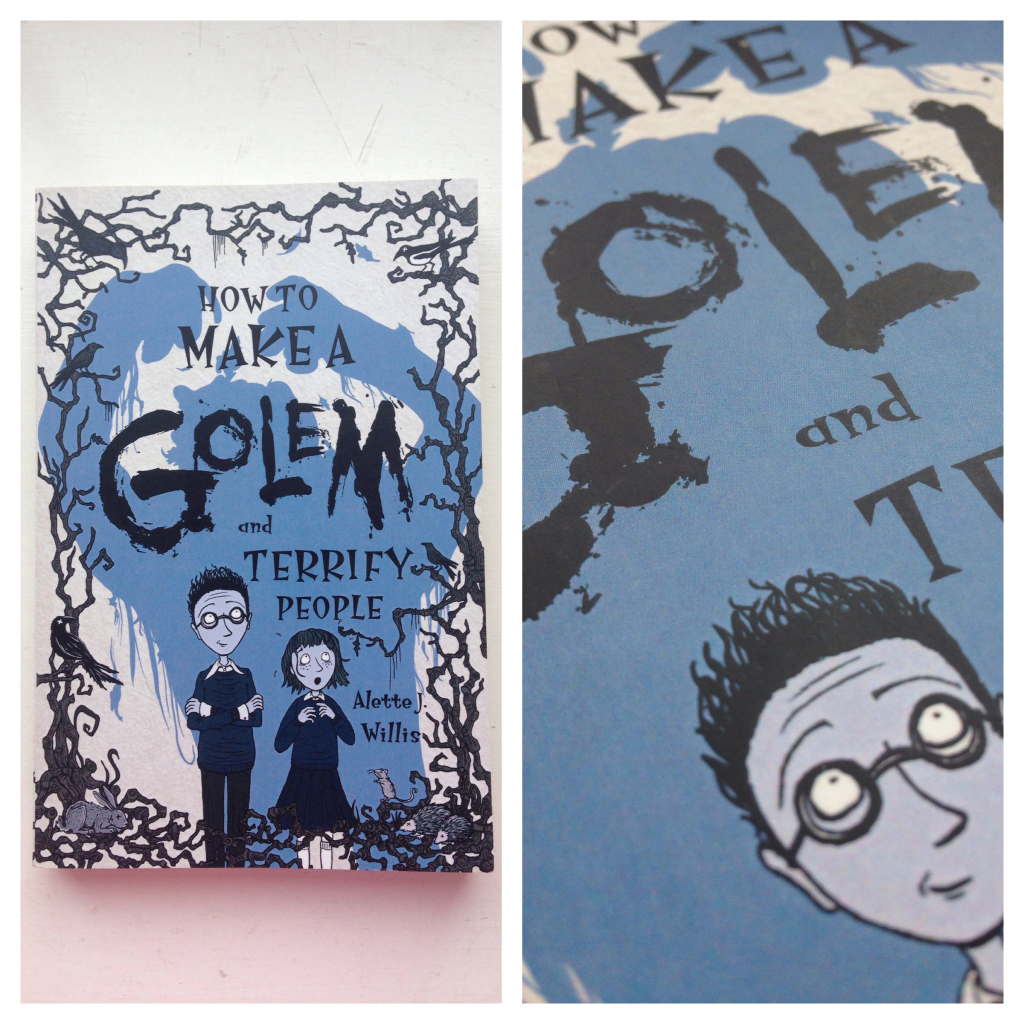 Gloss lamination
Gloss lamination coats a book cover in an all over shiny finish. You can see that on the covers for The Fabled Beast Chronicles we used gloss lamination. We wanted the brilliant, dark, magical illustrations by Manuel Sumberac to really bounce off the page. Gloss lamination is great at enhancing dark colours and making shadows much richer and deeper.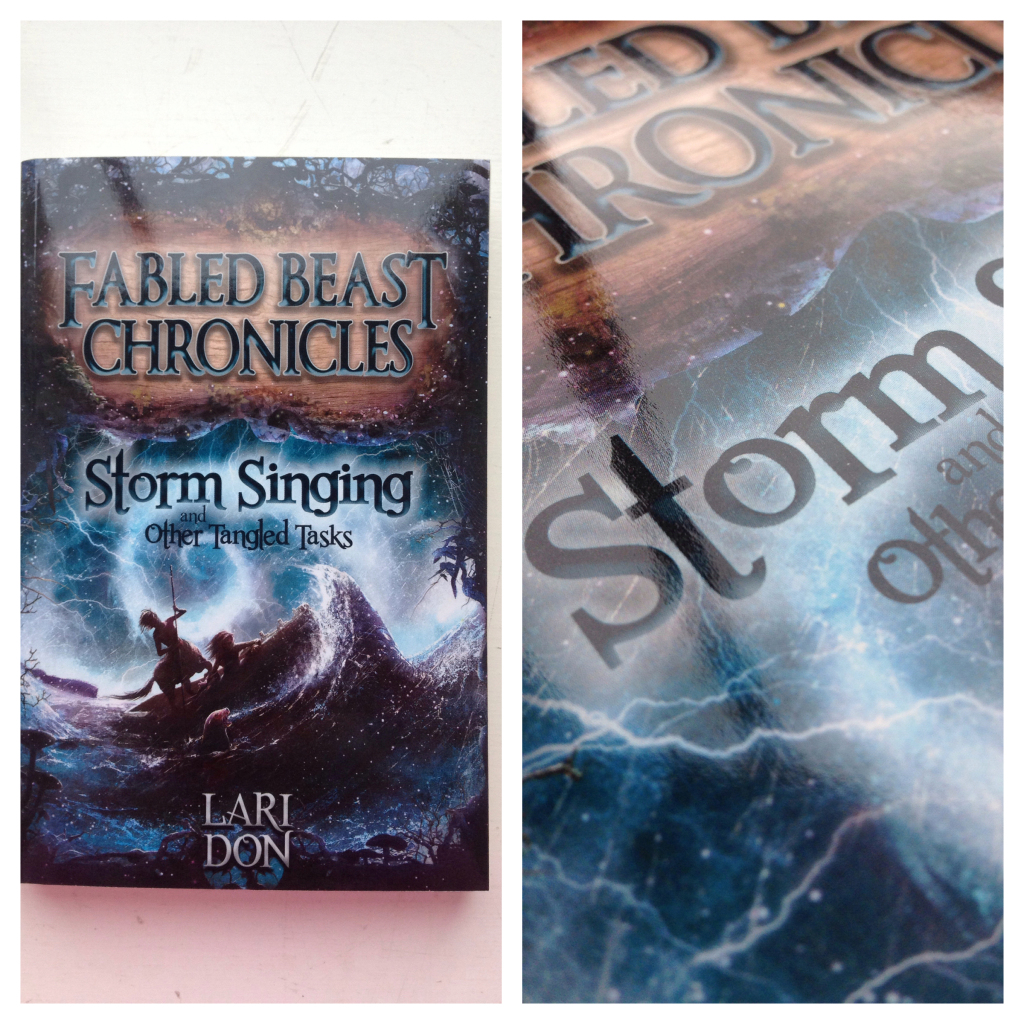 We also use gloss on some of our adult non-fiction books, like Lowering High Blood Pressure.
Once you have decided on matt or gloss lamination you might want to add other cover effects.
Matt Lamination and Spot UV
Spot UV is an effect used to apply a glossy finish only to chosen areas of a cover, rather than an all-over shine. The 'UV' in the name stands for ultra-violet, because UV rays are used to set the high-shine liquid in place, resulting in glossy sections of the cover. Thor Is Locked In My Garage! uses these effects to highlight all of the illustrated features like the text and the hammer and lightning on the cover.
On the Werewolf Parallel cover, Spot UV surrounds the text instead of covering it. This is a different yet effective way to use standard effects to achieve something new and add interest for the reader.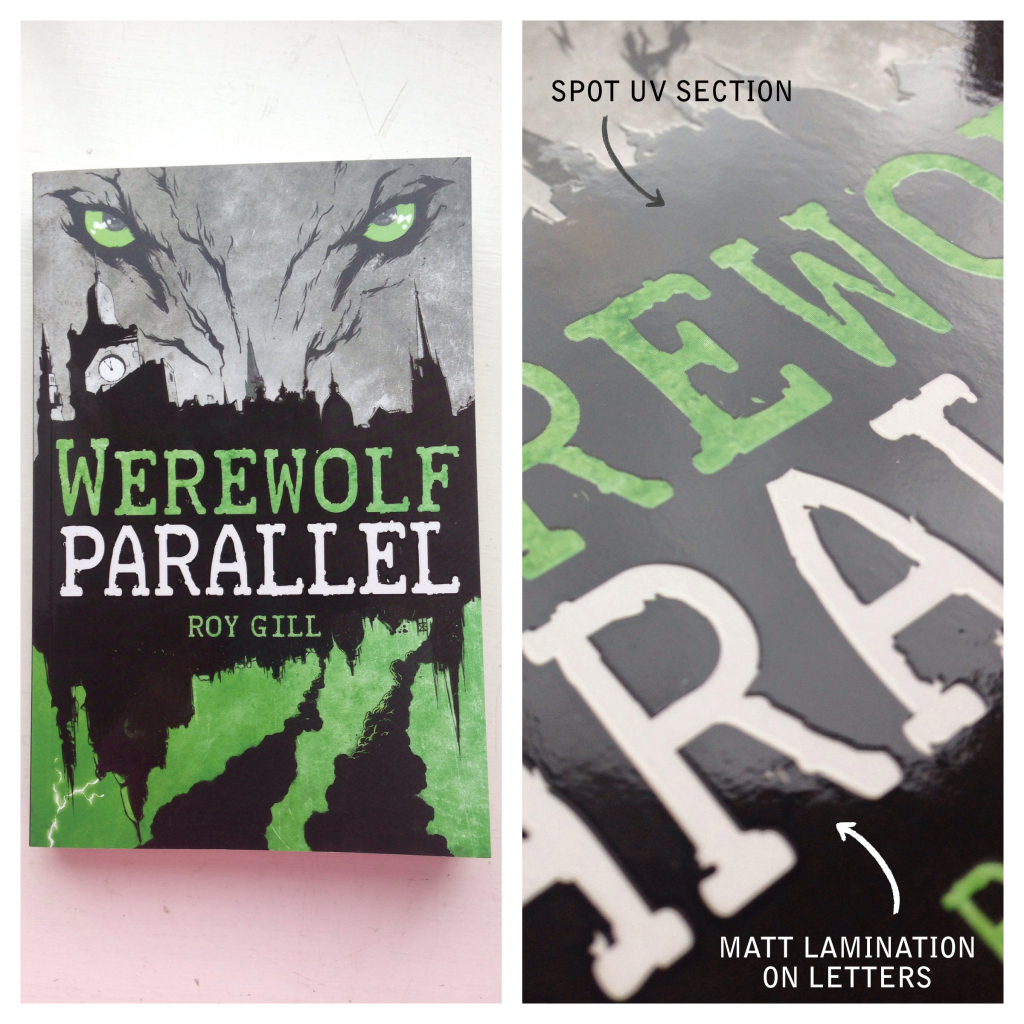 And here's the PDF file we sent to the printer to show them where we wanted the Spot UV on Werewolf Parallel to be.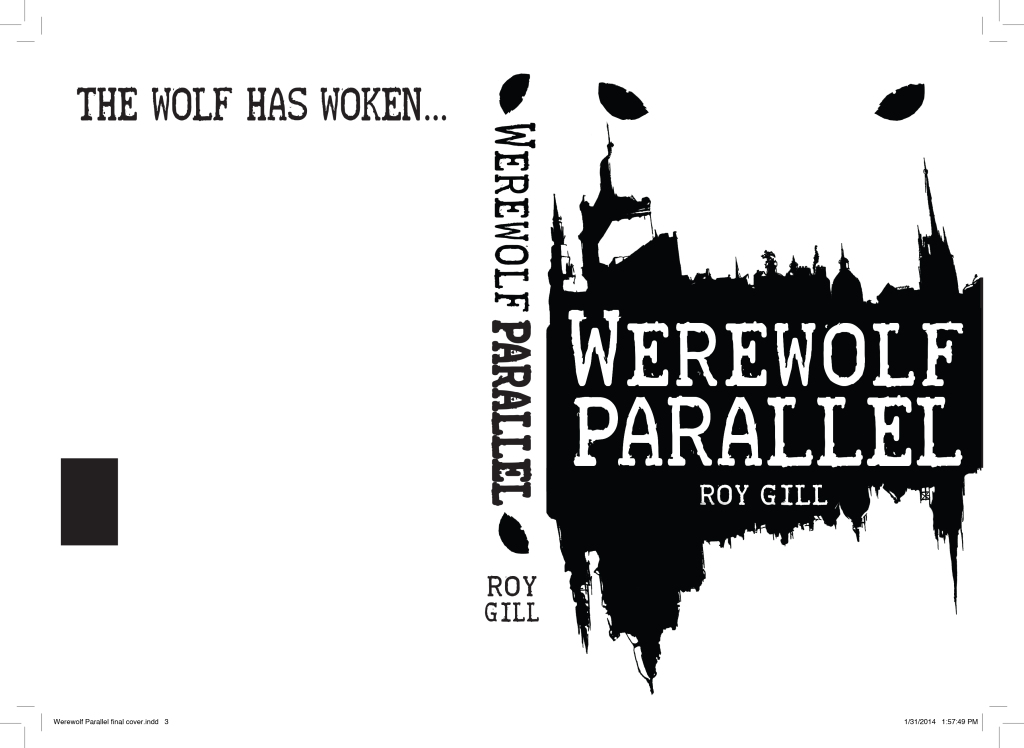 Embossing and Spot UV
Embossing is created by pressing a brass stamp hard into the reverse of a material, in this case the book cover. This action causes the material on the other side of the stamp to raise up. For Mind Blind we used embossing together with Spot UV to create a tactile cover that should enhance the impact of the already bold text. When a reader picks up a book in a bookshop, it is natural for their eye to be drawn to the bolder areas of a cover and we think that embossing and Spot UV creates this boldness.
Foil
Foil is a shiny metallic film that is stamped onto a book cover. Foil adds a touch of magic to a cover and can be used to give a book a luxurious feel so is often used for gift books. The gold foil on The Illustrated Treasury of Mythical Creatures does both of these things!
And here's a snapshot of some of the beautiful foils we get to choose from.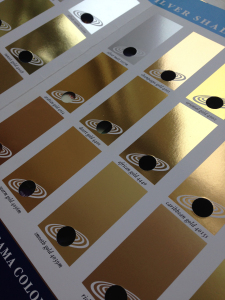 Matt Lamination and foil
For Beneath we decided to use foil and matt lamination, but instead of following the traditional route and adding the foil over the lamination, we switched it around. The matt effect was applied over the gold foil, giving it an ethereal, subtle look, which is perfect for this book.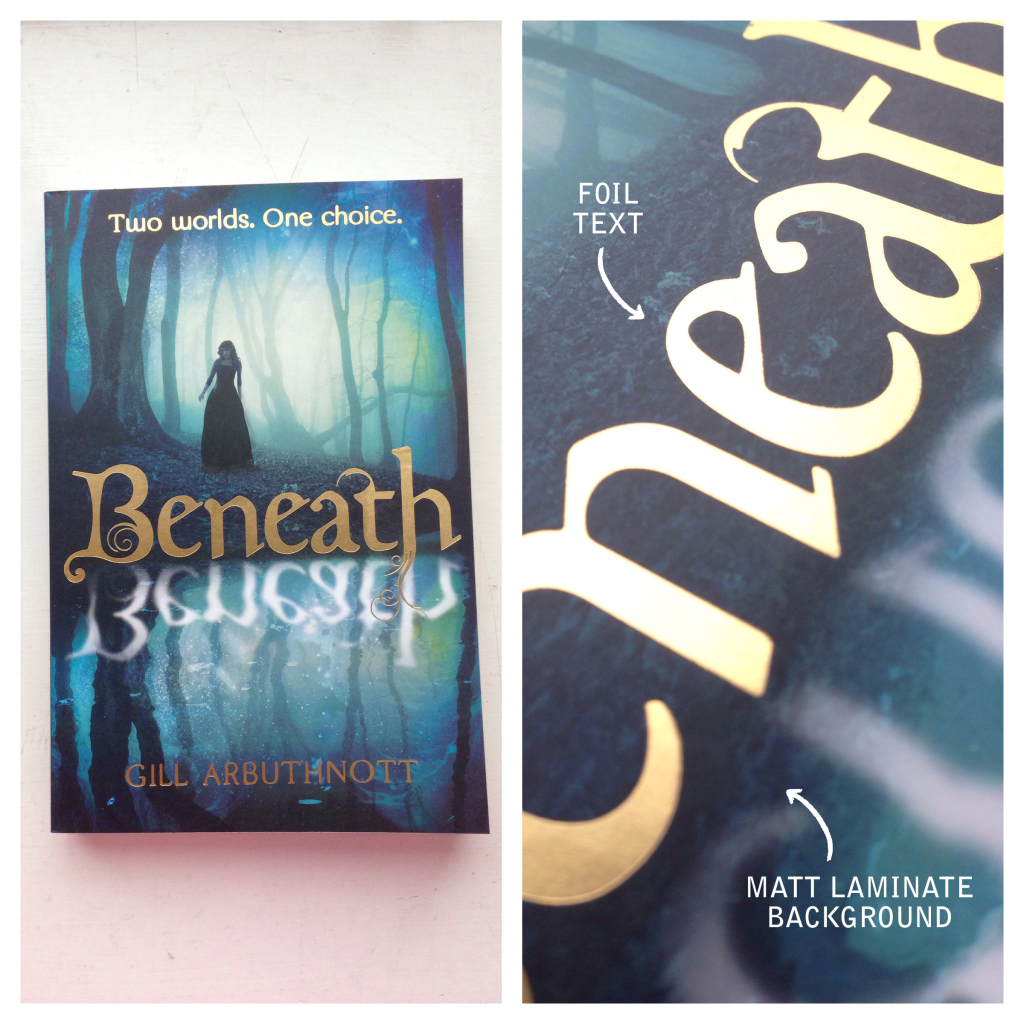 Floris Books are always trying out new and exciting cover effects — keep your eye on #Floris Design for exclusive reveals!