Fresh from our success at the Scottish Children's Book Awards 2014, where Kelpies author Janis Mackay took home the Younger Readers Award for her time-travel-trouble adventure The Accidental Time Traveller, we are proud to announce that we have had 3 books shortlisted once again for the 2015 Awards!
Our three shortlisted books are:
In a first for Floris, our shortlisted books have been nominated for 2 different age categories. Earlier this year, we launched our brand new teen imprint KelpiesTeen. So we're delighted that Gill Arbuthnott, one of our authors for young teens, has been shortlisted in the Older Readers (12-16 years) category with paranormal adventure Dark Spell. It's the first time ever that Floris has been shortlisted in the teen category.
We're also delighted for Alex McCall, who won the Kelpies Prize only last year and has been shortlisted with his debut children's novel at the age of 20! He's the youngest-ever shortlisted author and Attack of the Giant Robot Chickens joins swashbuckling historical adventure Pyrate's Boy in the Younger Readers (8-11 years) category. Both Alex and Bea are looking forward to visiting primary schools all across Scotland.
We are incredibly proud of all three of our authors. Congratulations Bea, Alex and Gill – we wish you the best of luck!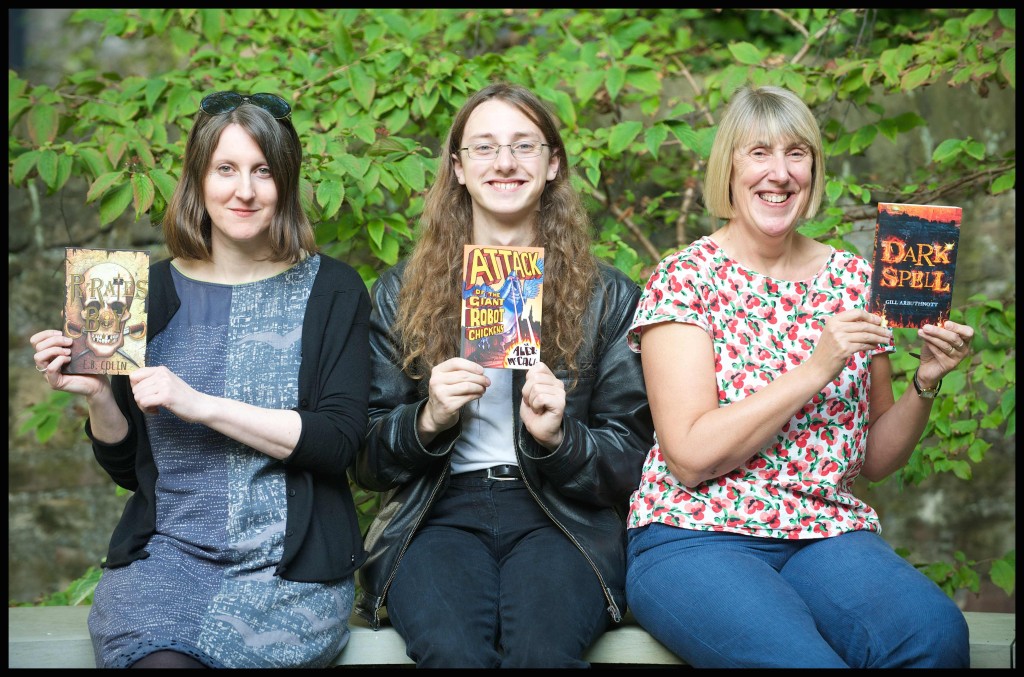 About the Scottish Children's Book Awards
Founded in 1999, the Scottish Children's Book Awards (formerly known as Royal Mail Awards for Scottish Children's Books) is the largest awards scheme of its kind in Scotland.
Run by Scottish Book Trust in partnership with Creative Scotland, the Awards are unique as the winner of each category is decided by Scottish children themselves; schools and youth groups across Scotland will be reading the shortlisted books and voting for their favourites over the next seven months.
The winners will be announced at a special awards ceremony during March 2015.